Whether you're planning an upcoming trip or you simply want to find a place to hang out with friends and family for the exciting upcoming holiday, Naman Retreat and its classy culinary experiences will be the highlight of special, unforgettable vacation.
Located next to the infinity pool with sweeping views of the beautiful private beach, B-Lounge restaurant at Naman Retreat is where you can have a breath of fresh air and enjoy three hearty themed party nights that we created especially for this year's National Reunification Day and Labor Day holiday.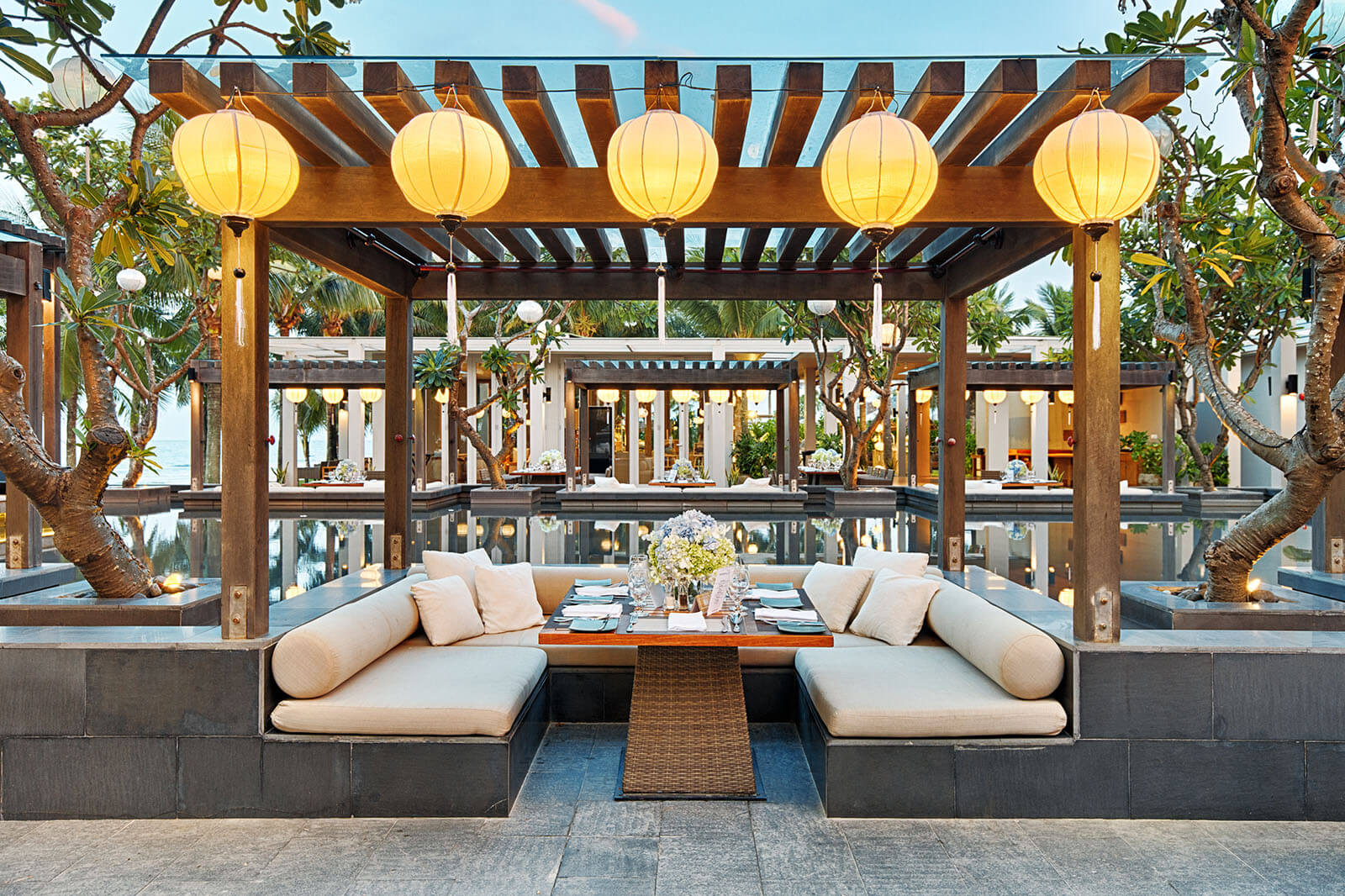 Three unique themed party nights
Every night the buffet is built according to an electrifying concept with impeccable dishes made and served by our chef himself and will surely conquer you with the delicate yet explosive taste sensation: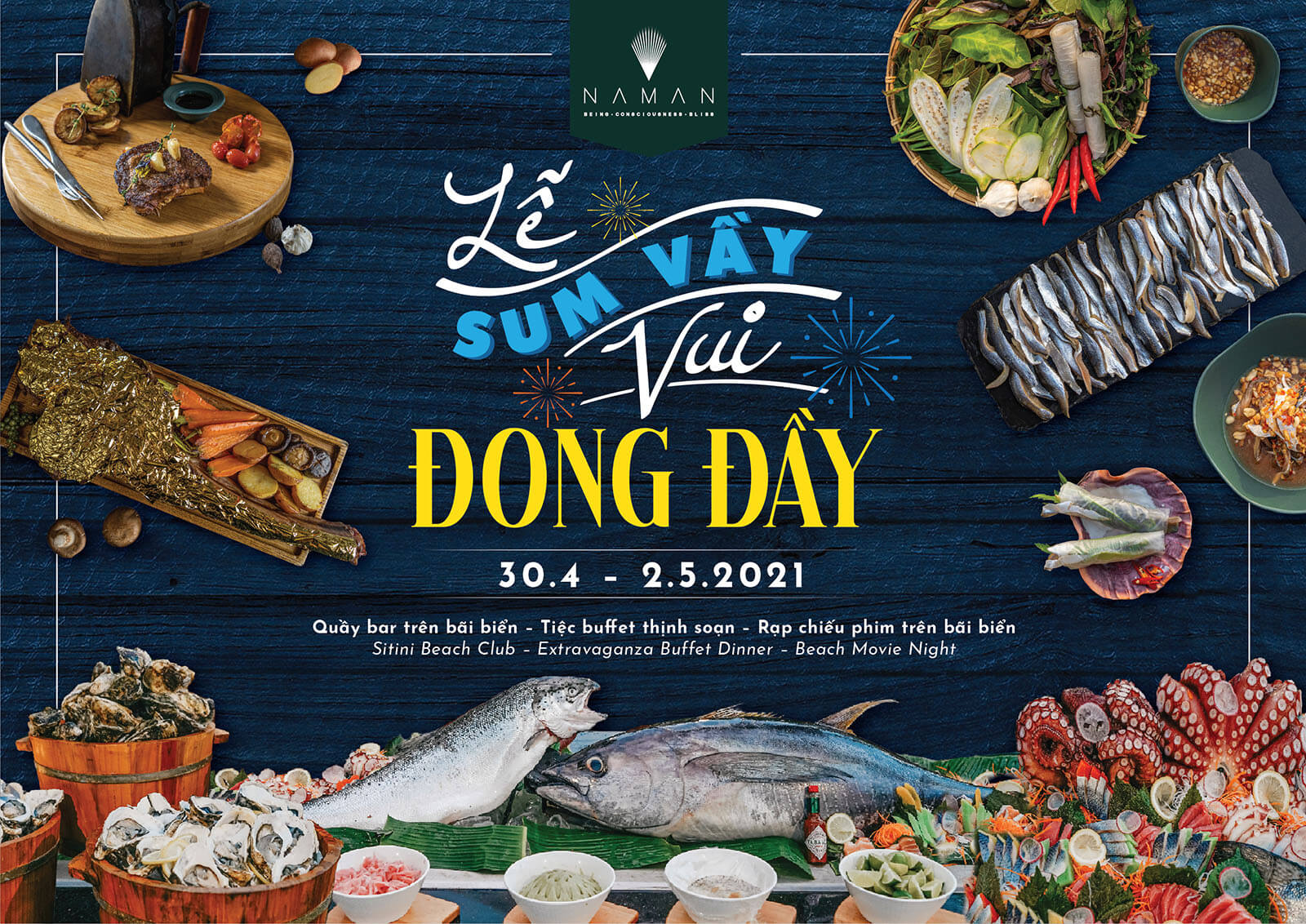 NAMAN LAND & SEA NIGHT
Time: 18:00 – 21:00 | 30.4.2021 | B-Lounge restaurant
Grilled beef with charcoal iron is the way we unlock the irresistible aroma of beefsteak – a signature treat for the special buffet night. Don't forget to enjoy fresh seafood, assorted grilled meat, delicious salads and desserts.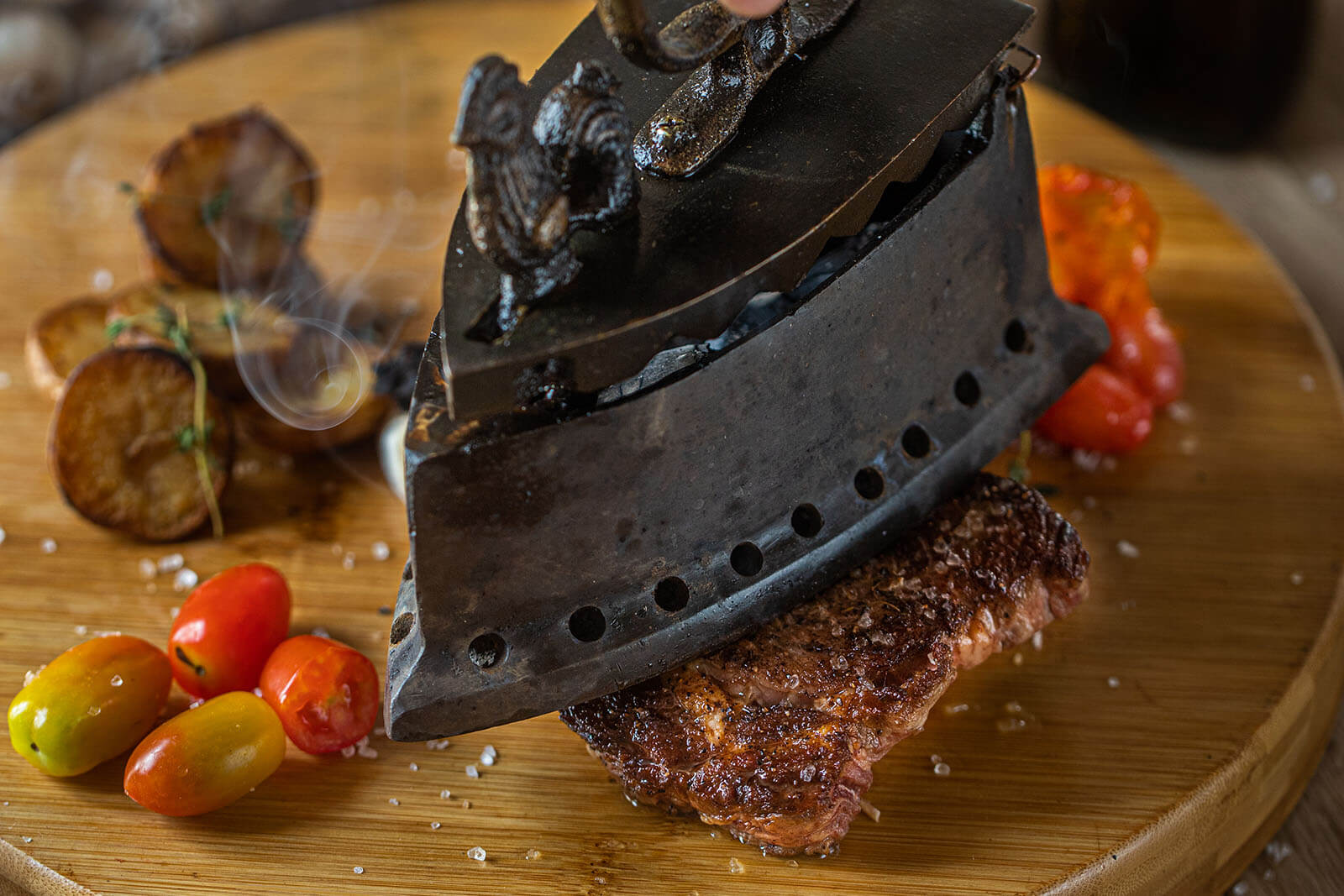 FISHERMAN MARKET
Time: 18:00 – 21:00 | 1.5.2021 | Naman Retreat Beach
Fisherman-market-themed buffet night is where you can enjoy the freshest local catch of the day. Enjoy the famous salad in Danang: Nam O fish salad that using the herring caught early in the morning for the fresh and delicious taste to the dish known as "sashimi" of Vietnam.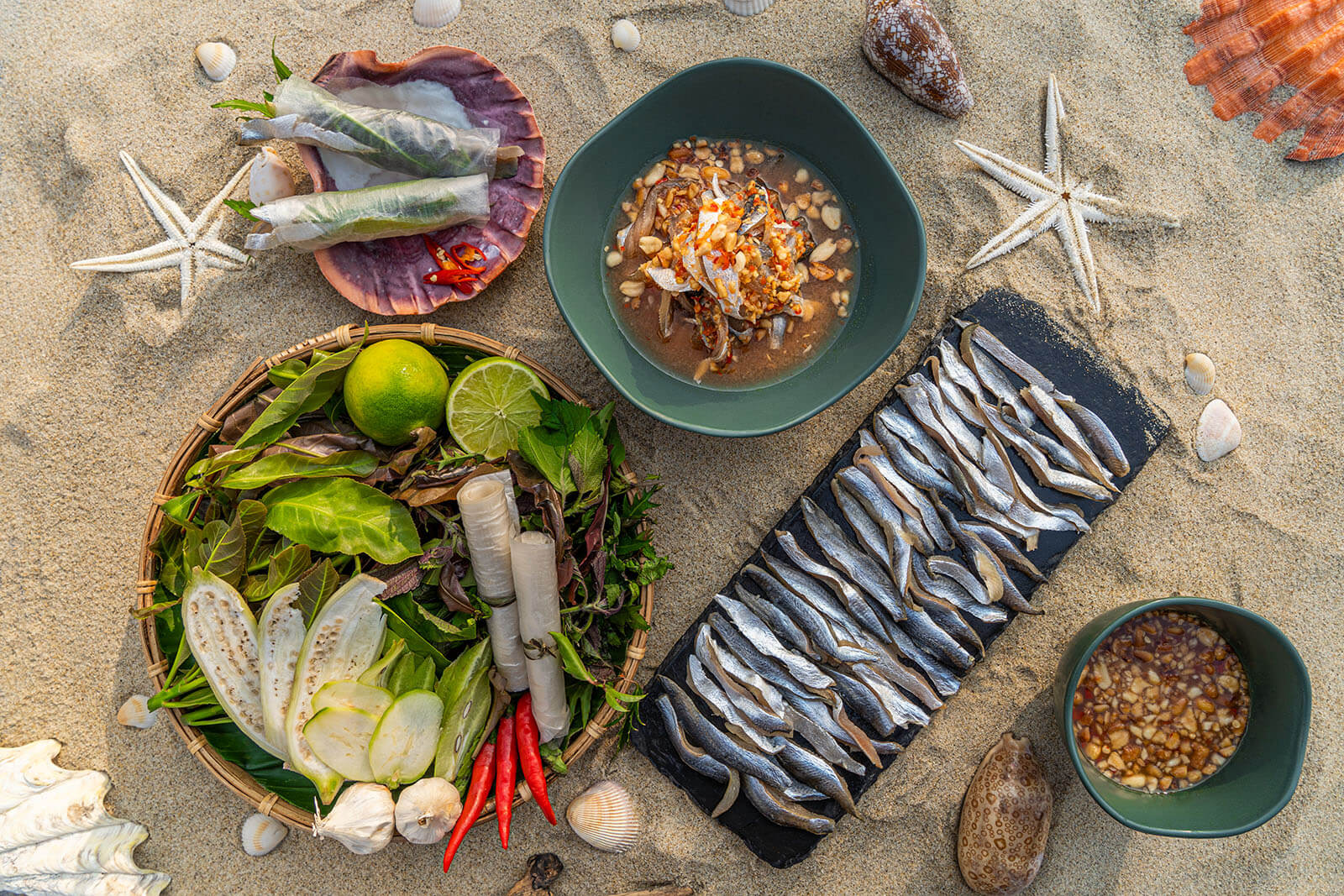 HOLY MEAT NIGHT
Time: 18:00 – 21:00 | 2.5.2021 | B-Lounge restaurant
Tomahawk coated by edible stunning gold leave will be a highlight for our special buffet night. In addition, the barbecue tray with a variety of fragrant marinated meats (goat, lamb, and duck, chicken) will surely satisfy your culinary passion.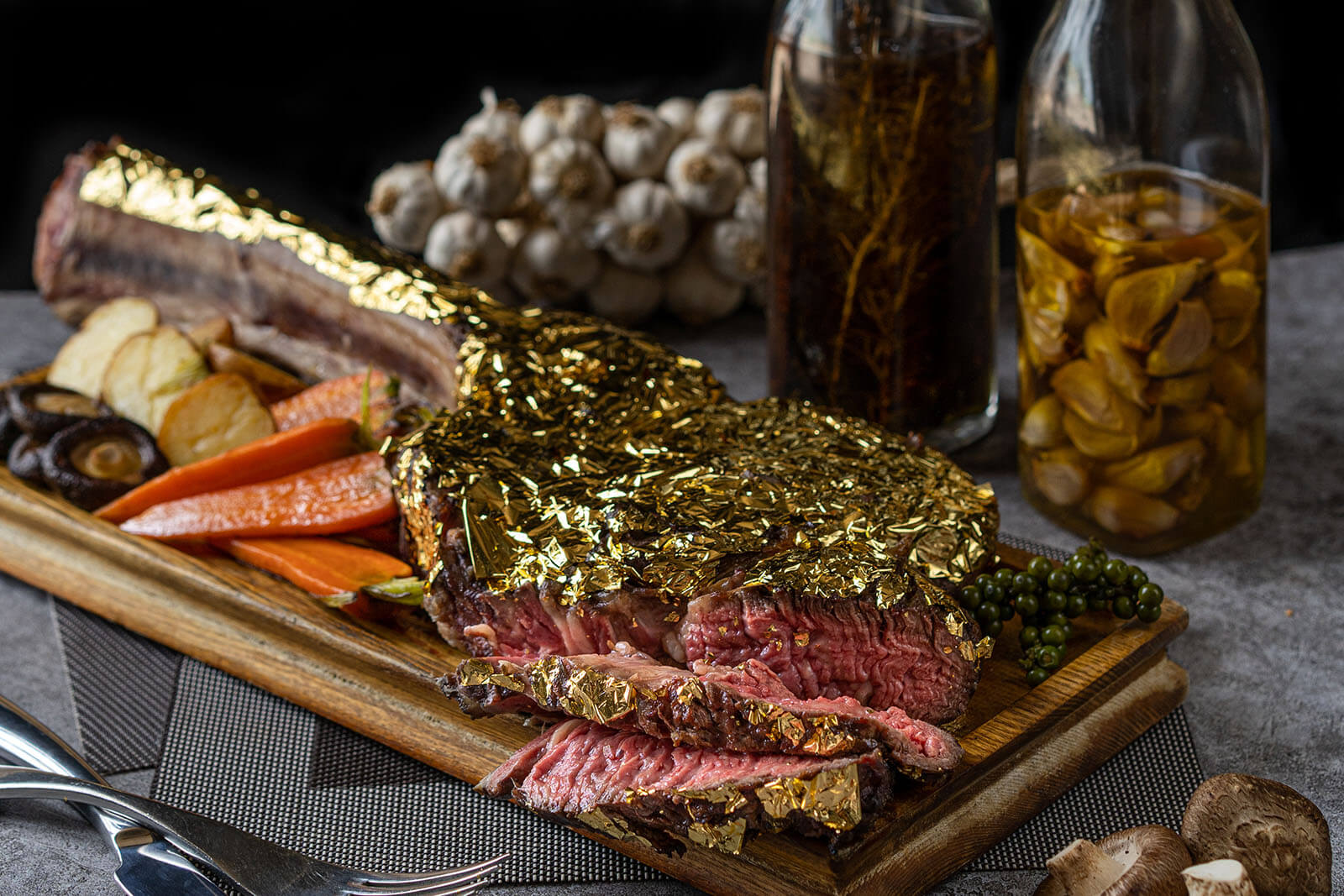 Price:
VND 990,000 net / person / Night party (Drinks not included)
VND 1,190,000 net / person / Night party (Including unlimited drinks)
Enjoying classy cuisine in an inspirational space and vibing with calming live music will surely bring moments of real relaxation, unwind yourself and reconnect with your loved ones. Contact to book early to get attractive deals from Naman Retreat:
Hotline: 0974 753 737
Naman Retreat
Truong Sa Street, Da Nang, Vietnam
T: +84 236 3959 888 | W: namanretreat.com
Huân Nguyễn
Latest Posts