International Women Day 08/03 at Diamond Sea Hotel Danang
International Women Day 08/03 at Diamond Sea Hotel Danang
Women are an important part of the world, representing beauty and sweetness.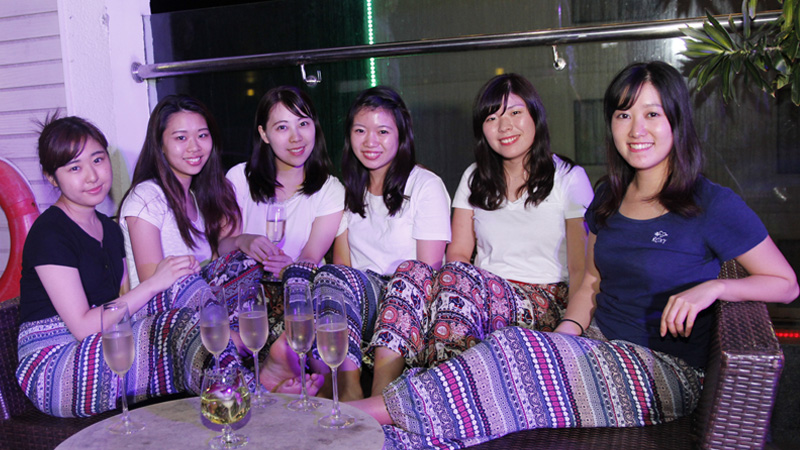 International Women's Day 8-3 is the day to honor the beauty and value of women. This is also the day that the whole world donates greetings, bouquets, meaningful gifts to women.
Diamond Sea Hotel Danang wishes all the ladies, mothers and girls a 8-3 with a lot of happiness, always beautiful and young in life.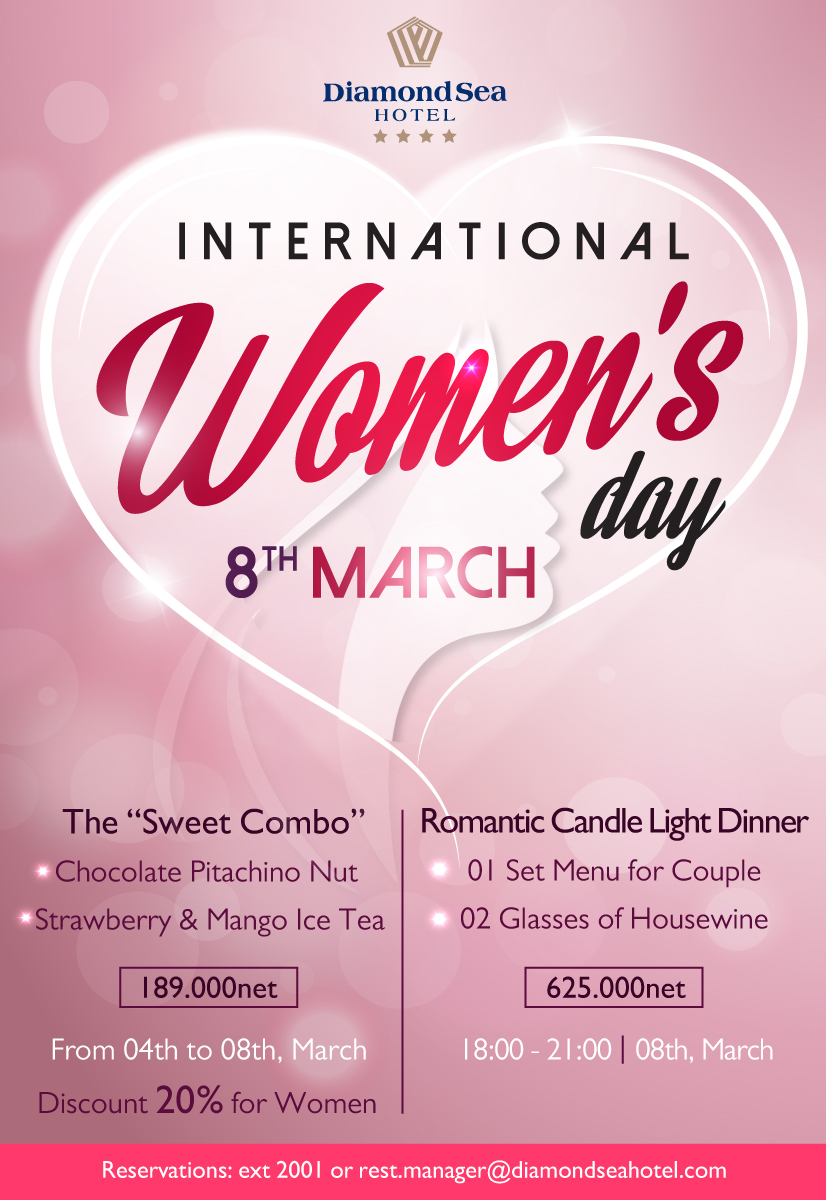 The "Sweet Combo"

Chocolate Pitachino Nut
Strawberry & Mango Ice Tea

189.000net

From: 04 – 08/03/2019

Discount 20% for women

Romantic Candle Light Dinner

01 Set Menu for Couple
02 Glasses of Housewine

625.000net

From 18h00 – 21h00 | Ngày 08/03/2019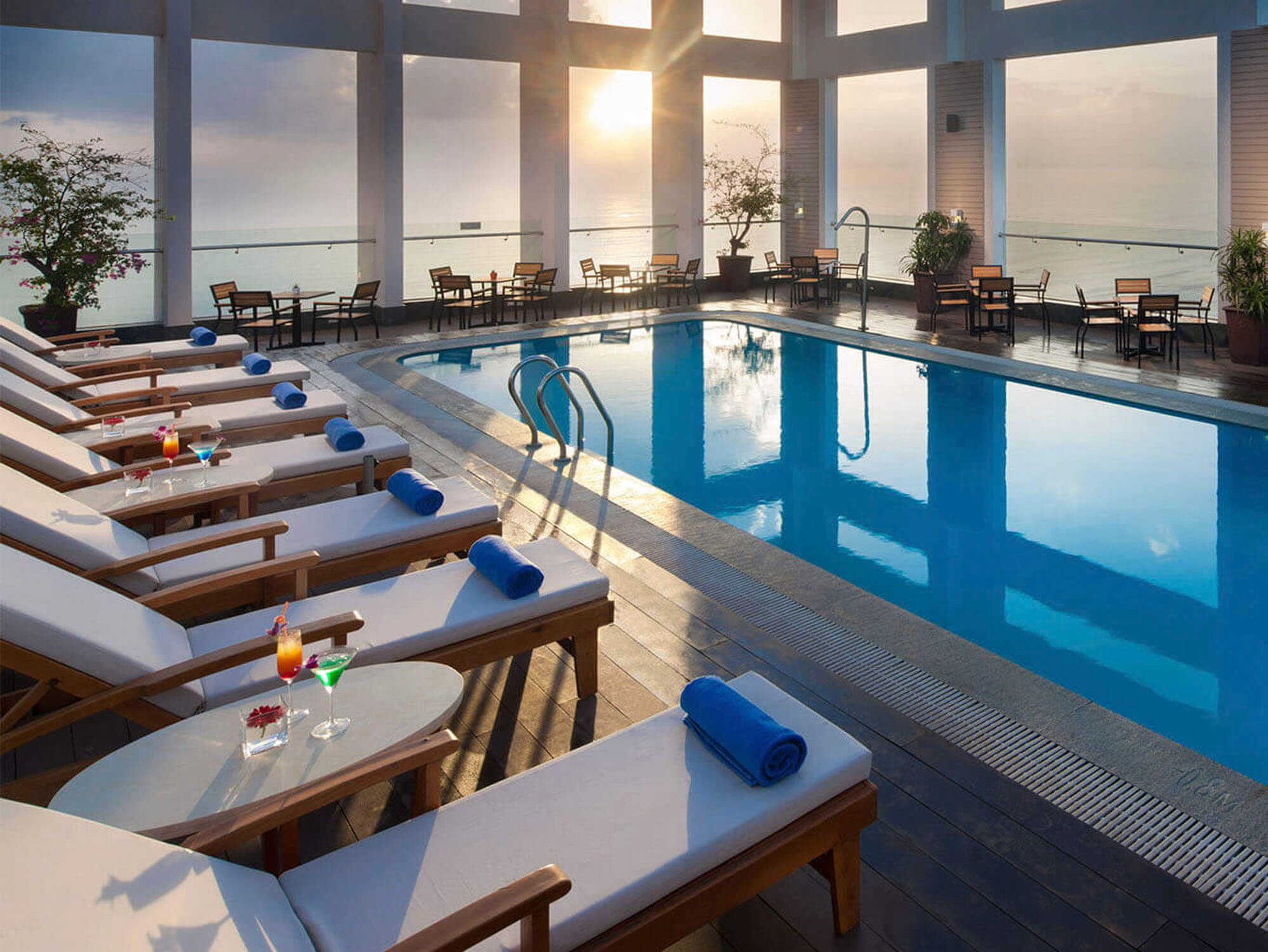 Liên hệ
Diamond Sea Hotel Danang
Addres: 232 Vo Nguyen Giap Street, Son Tra district, Danang City, Vietnam.
Tel: 0236 39 39 777
E-mail: [email protected]
International Women Day 08/03 at Diamond Sea Hotel Danang