Chill Tet 2020 unlimited with Vietjet, tickets priced only from 2,000 VND
Chill Tet 2020 unlimited with Vietjet, tickets priced only from 2,000 VND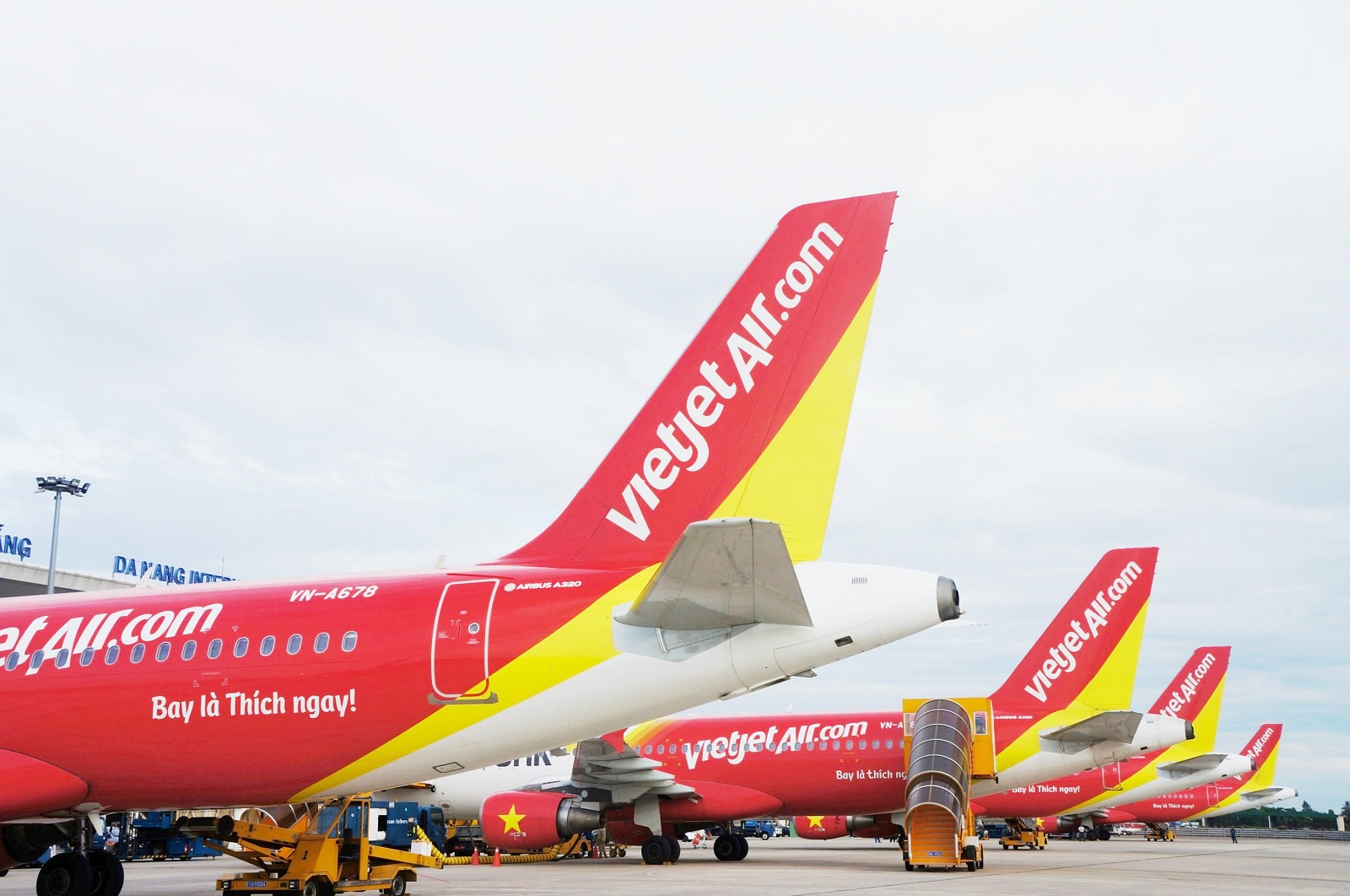 Celebrating the spring travel season 2020, Vietjet offers millions of best price tickets from only two thousand and twenty dong per ticket (*). The promotional tickets to fly from the North and Central Region to the South of Vietnam are up for grabs during the whole golden week from August 15-22, 2019 at website www.vietjetair.com & Vietjet Air mobile app. Tickets are applied on all domestic routes with flight period from September 5, 2019 to March 28, 2020. Passengers can easily travel on Tet holidays, receive attractive gifts and experience the unique entertainment activities available only on Vietjet's aircraft.
Moreover, to meet the demand on early birds at Lunar New Year, Vietjet starts selling Tet 2020's tickets, priced only from 199,000 VND (*) for flights from Ho Chi Minh City to the Central Region (Da Nang, Hue, Quy Nhon, Tuy Hoa, etc) and priced only from 900,000 VND (*) for flights from Ho Chi Minh City to Northern provinces (Ha Noi, Thanh Hoa, Vinh, Hai Phong, etc), with flight period from January 09, 2020 to February 10, 2020. The promotional tickets are applied for all Vietnamese and Thai domestic routes and international routes connecting Vietnam and Tokyo, Osaka (Japan)/ Bali (Indonesia)/ Seoul, Busan, Daegu (South Korea)/ Hong Kong (China)/ Kaohsiung, Taipei, Taichung, Tainan (Taiwan)/ Singapore/ Bangkok, Phuket, Chiang Mai (Thailand)/ Kuala Lumpur (Malaysia)/ Yangon (Myanmar)/ Siem Reap (Cambodia), etc. The sooner you buy, the better prices and options you get. Vietjet suggests passengers to update promotions, regulations on luggage and travel document, ticket conditions, apricot and peach blossom carriage, etc. at website www.vietjetair.com to have happy flights on Tet holidays.
The promotional tickets are available on all channels including website www.vietjetair.com, mobile app "Vietjet Air" or Facebook www.facebook.com/vietjetvietnam (just click the "Booking" tab), hotline 19001886 and oficial agents/ ticket offices nationwide. Payment can be easily made with Vietjet SkyClub, Visa/ MasterCard/ AMEX/ JCB/ KCP/UnionPay cards; or with any ATM card issued by 34 Vietnamese banks and registered with internet banking.
As the people's airline, Vietjet always updates new travel trends to bring more flying opportunities at reasonable prices for everyone. With the spirit of "safety, happiness, affordability and punctuality" core values, Vietjet proudly creates memorable flying experiences for passengers on new aircraft with comfy seats, a choice of nine delicious hot meals served by beautiful and friendly cabin crews, also provides many other attractive and modern added-on services before, during and post flights.
(*) Excluding taxes, fees
Latest Posts