A Special Christmas Eve With Sel De Mer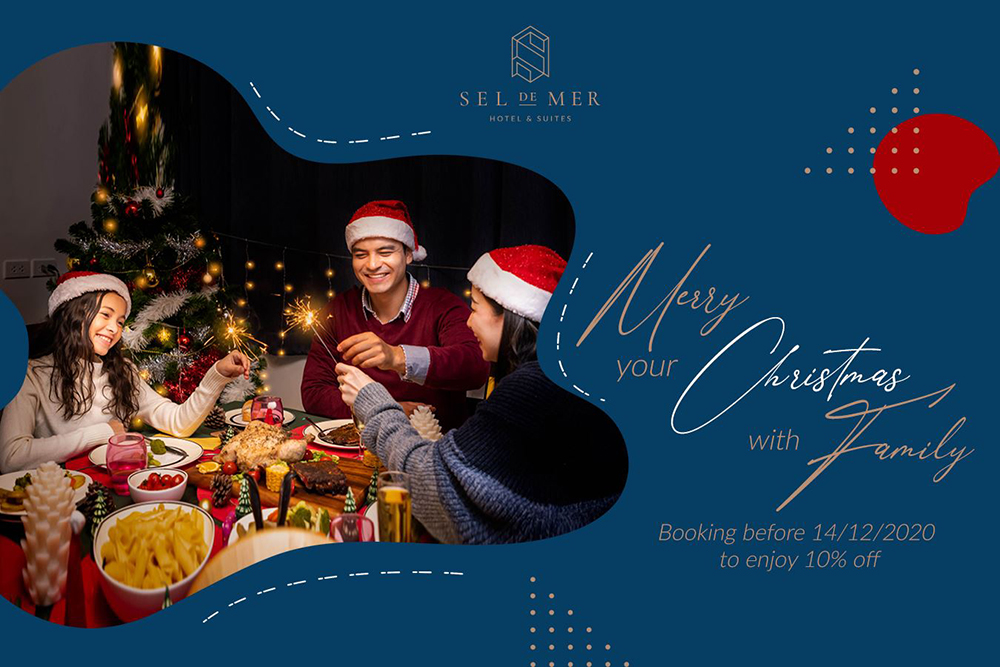 Are you starting to have the holiday spirit? Well, bottle up that spirit and bring it to our Christmas Eve dinner. There will be music, laughter, and festivities that you won't want to miss.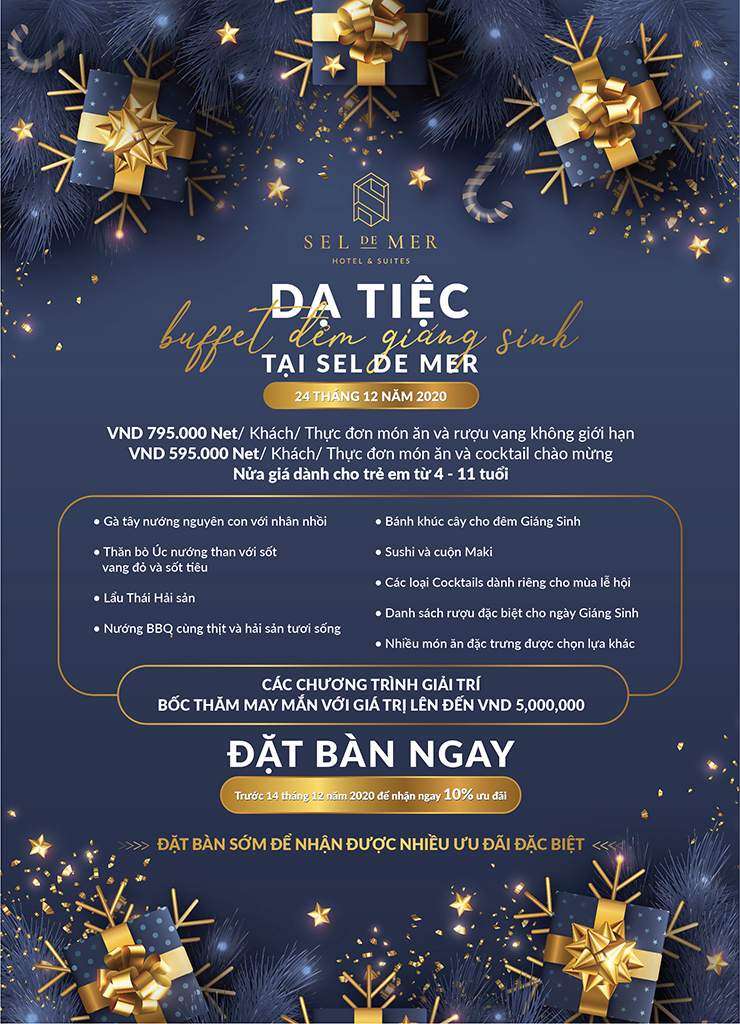 Time: 24th Dec 2020 from 18:00 to 23:00
Special Christmas Menu: Roasted Whole Turkey with stuffing, Charcoal Grilled Australian Beef Tenderloin with red wine sauce and pepper sauce, Freshed Seafood and Meat Barbecue, Sushi and Maki Rolls, Thai Seafood Hot Pot, Buche de Noel and seasonal desserts
Free Welcome Festival Cocktail
Live music from 18:30 ~ 20:30
ESPECIALLY, Lucky draw with valuable rewards of room and service voucher up to VND 5,000,000
VND 795.000 Net / pax / food and unlimited selected fine wine
VND 595.000 Net / pax / food and welcome drink
Free for children under 4 years old
Half price for children from 4 – 11 years old
Full price for children from 12 years old
This is the time of year where we search for ways to be more generous, to connect with those around us. One of the greatest things we can share at this time of year is the company of others. Join us for a memorable Christmas dinner to celebrate this amazing season.
BOOKING BEFORE 14/12 TO GET 10% OFF
For reservation, please contact us:
Latest Posts