Vietnam Temporarily Halts Entry To All Foreigners From 0h On March 22
From 0h on March 22, 2020, Vietnam temporarily suspended entry for all foreigners, continue to restrict in time and minimize the flights from abroad to Vietnam, including the ones by international airlines.
According to the Notice No. 118 / TB-VPCP concluded at the Government Permanent meeting on prevention and control of Covid-19, it highlighted the temporary suspension of entry for all foreigners entering Vietnam, applied from 0h on March 22, 2020.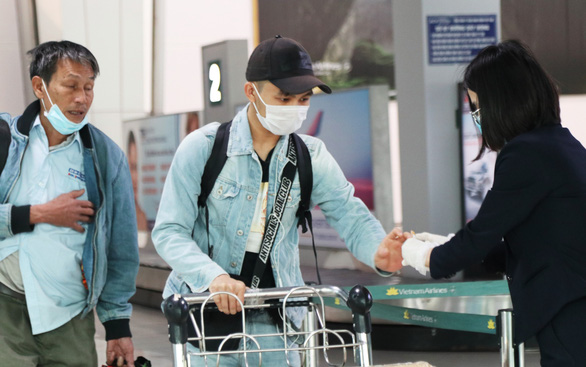 In particular, for those entering Vietnam for diplomatic and official missions and special cases (foreign guests attending and serving important diplomatic activities; experts, business managers, high-skilled labors…), the Ministry of Public Security and the Ministry of Defense shall assume the prime responsibility for, and coordinate with the Ministry of Foreign Affairs, the Ministry of Health and other relevant agencies in granting visas (if necessary), carrying out mandatory medical declaration in designated areas and shall have to isolate themselves at places of residence as currently regulated..
Representatives of countries in Vietnam make commitment to perform medical surveillance of their citizens during their working time in Vietnam.
Owing to COVID-9 outbreak, the Notice also stated the temporary suspension of entry for all cases of visa exemption documents granted to Vietnamese people and relatives. This is valid from 0:00 on March 22, 2020. The Ministry of Health is assigned to implement it according to the provisions of law.
The Government also ordered competent agencies to strictly control entry into the nation by road, by sea, and by air…
The Prime Minister asked for prompt and maximum cuts of incoming passenger flights, including those of foreign airlines, (as it would lead to overload pressure at quarantine facilities).
Warning Vietnamese people living abroad not to return the home country
The Ministry of Foreign Affairs shall direct overseas Vietnamese embassy to continue advocating and advising Vietnamese people living abroad (i.e. pupils, students, workers, overseas Vietnamese) to minimize the return to their home country during the current period and comply with epidemic prevention measures in host countries.
In case there is an actual need to return home, they must register with the Vietnam embassies to promptly coordinate with the Ministry of Transport in directing the aviation industry and organizing each commercial flight that must register and comply with the arrangement. They then must undergo medical declaration and isolation according to regulations.
Vietnamese people holding diplomatic passports and on official missions when returning home must comply with quarantine, medical declaration at the border according to current epidemic prevention procedure and comply with mandatory quarantine requirements.
Centralized Quarantine foe all cases on entry to Vietnam
The Government requests to carry out centralized quarantine measures for all passengers entering Vietnam, except for those entering Viet Nam for diplomatic and official purposes, Vietnamese with diplomatic passport holders and on official visit and other special cases.
It is stated to strictly handle cases of non-observance of isolation, distrustfully to declare and acts of abetting the cases of isolation.
The local authorities, ranging from villages, neighborhoods to regional police … continuously review the subjects at risk in the community, especially among people who have entered the country within the past 14 days in order to identify infection sources and people at high risk for prompt solution.
The National Steering Committee and the Ministry of Health continue to review and update the circumstances, prepare sufficient human resources, facilities, equipment and supplies necessary for the prevention and control of epidemics, treatment of infected people, reported to the Prime Minister before March 25, 2020; have a set plan to mobilize human resources including doctors, nurses and health workers, retired people, medical school students for epidemic prevention and control; further improve testing capacity, standardize laboratories and testing procedures.
The Ministry of Industry and Trade shall direct the manufacture of masks to meet domestic demands and reserve a part of export under the Government's Resolution No. 20 / NQ-CP of February 28, 2020; together with other branches and localities continue to direct and resolve issues in production and business.
The Prime Minister requested to enhance the mobilization, warnings and minimize social gatherings of more than 50 people at weddings and filial piety; temporarily close entertainment facilities such as karaoke and massage services; advocate religious organizations to practice at home instead of mass gathering rites.
Lương Vy
Latest Posts