Street food festival bringing summer breezes at Helio Center
Street food festival bringing summer breezes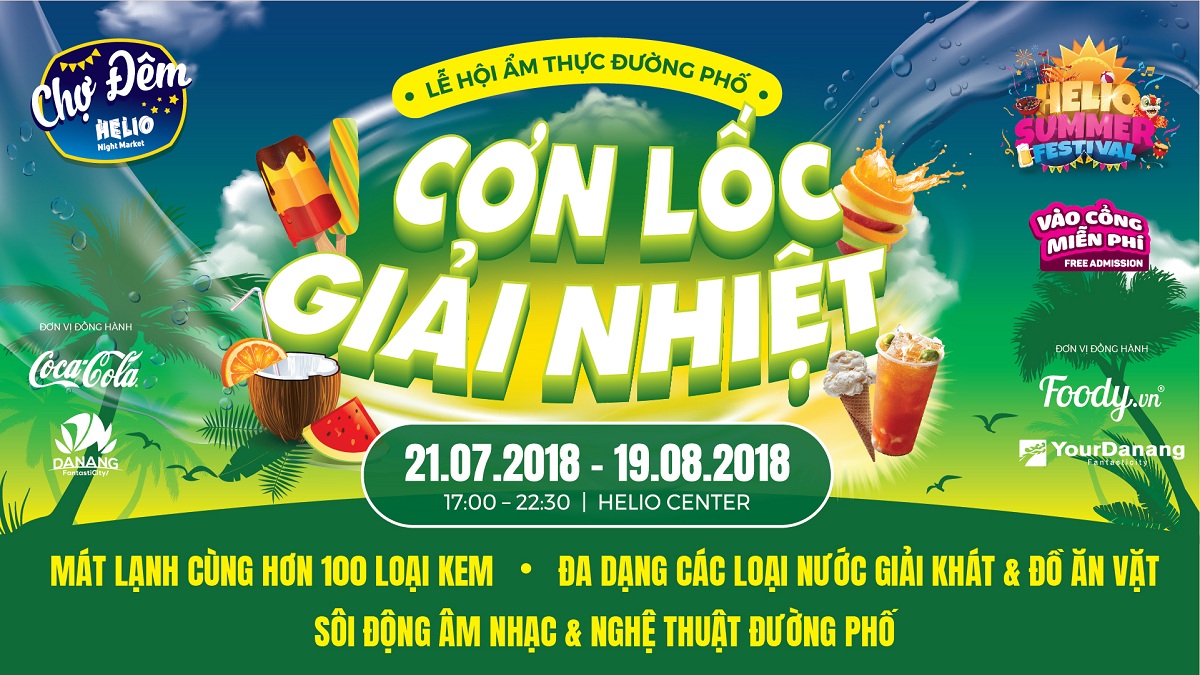 Cool down that summer heat with Street food festival "Tropical Storm" from 21/07 to 19/08/2018 at Helio Center. Getting inspired and breezed away with the storm of ice-cream, fruit juices and lots of street food dishes only at Helio Center.
Street food festival is part of Helio Summer Festival 2018 at Helio Center, a fun and refreshing summer event with a festive atmosphere. The Tropical Storm will be filled with different kinds of ice-cream, drinks and street snacks from 21/07 to 19/08/2018.
More than 150 kinds of ice-cream from all over the world will be available at the festival from the local ice-cream cones, avocado ice-cream or ice-cream with stick rice..to the fresh gelato from international countries.
The Thai rolled ice-cream performance that has created a storm on social media to many colorful DIY ice-cream kinds, cones and popsicles from famous brands. With more than 40 stalls, the ice-cream fiesta is ready to battle with this hot summer.
Moreover, Street food festival will also bring you a refreshment area with different drinks that can melt you down to get rid of that thirst while wandering in the street food festival. From summer colorful soda to pair with nem chua ran, sticky rice, rice paper crackers.
From lemon iced-tea, sugar cane juice with mixed fruits and mixed rice papers .. and heaps of summer tastes waiting to be discovered and enjoyed at Street food festival "Tropical Storm" .
Indulge in Tropical Storm at Helio Center everyday, to enjoy not only the fresh atmosphere but also get ready with many exciting street arts performances. From 17h00 to 22h30 everyday from 21/07 to 19/08/2018, Street food festival Tropical Storm helps you fight down summer heat with the best refreshments.
The festival is in partnership with Coca-Cola, Danang Fantasticity and communication channels Foody, Your Danang.
Street food festival bringing summer breezes at Helio Center