Steam locomotives will operate on the Hue – Da Nang railway
Two steam locomotives and newly built French-style carriages will be operated on the Hue – Da Nang route.
On May 21, Deputy Minister of Transport Nguyen Ngoc Dong said that the Ministry agreed to allow the steam locomotives to operate on the railway section of Hue – Da Nang. The functional units will work with the investor to lease railway infrastructure and prepare a train operation plan.
A couple of steam locomotives mainly serve tourists, running daily from Lang Co station (Thua Thien Hue) – Da Nang station. This train has VIP seat carriages, sightseeing wagons and restaurants, power generation wagons and kitchens. The wagons are all newly built at Di An Railway Plant.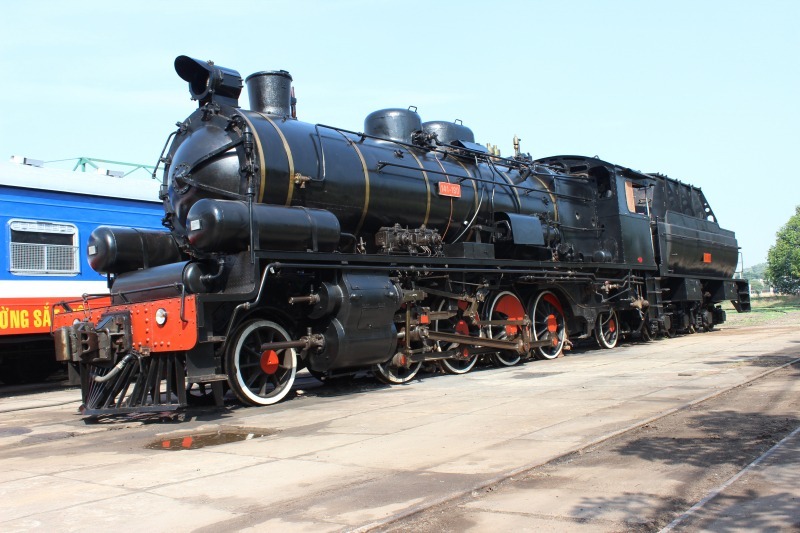 A steam locomotive has been restored. Photo: Dong Duong.
The train will run through Hai Van pass, the most beautiful route of the North-South railway with sections running around the pass, railway bridges and tunnels built by the French.
According to Mr. Hoang Quoc Hoi, General Director of Indochina Railway Service Limited Company – the investor, the steam locomotive has been restored so far while the newly built interior cars have been completed. The train is waiting to be operated on the national railway, scheduled to operate in 2021.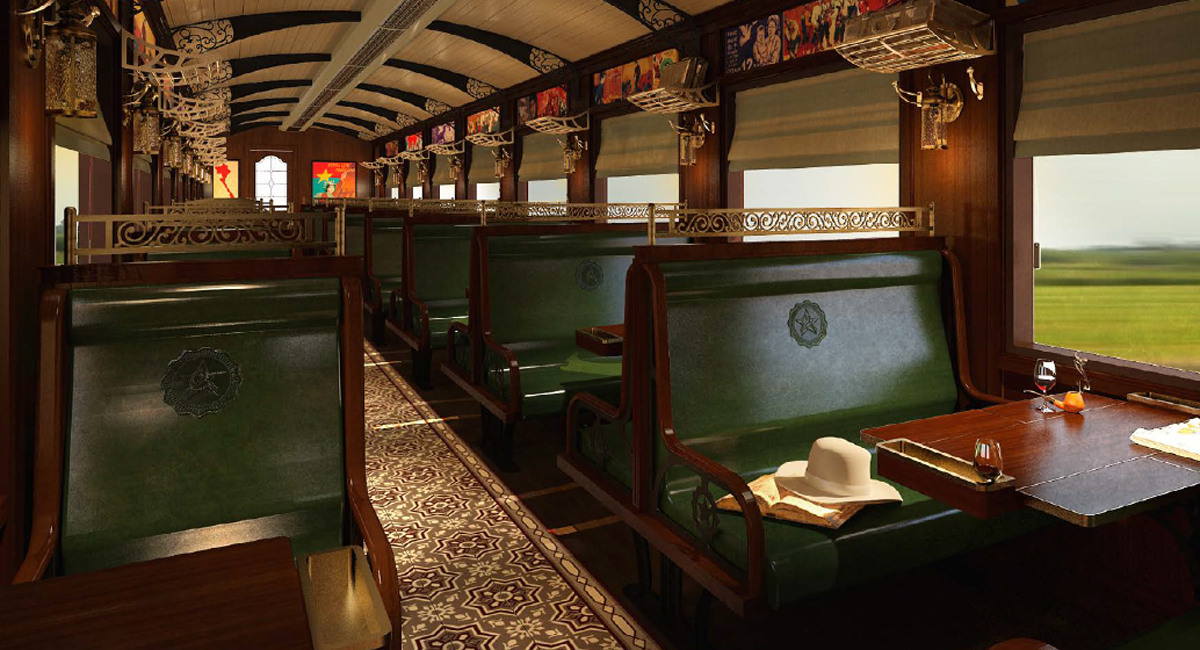 The Interior design in passenger carriages of tourist trains. Photo: Dong Duong.
The project of a steam locomotive tourist ship has a total investment of over VND 80 billion. The investor purchased 3 old Tu Luc steam locomotives with the axial load of 10.5 tons which stopped working in 1990 to restore the originals. The locomotive has a capacity of 900 horsepower, sufficient to pull 5 coaches through Hai Van Pass. Investment costs for vehicles and equipment accounted for over VND 46 billion.
In addition, the project also built additional waiting rooms, ticket counters and restaurants at Lang Co and Da Nang stations, built internal roads to serve coal and water supply for locomotives at stations.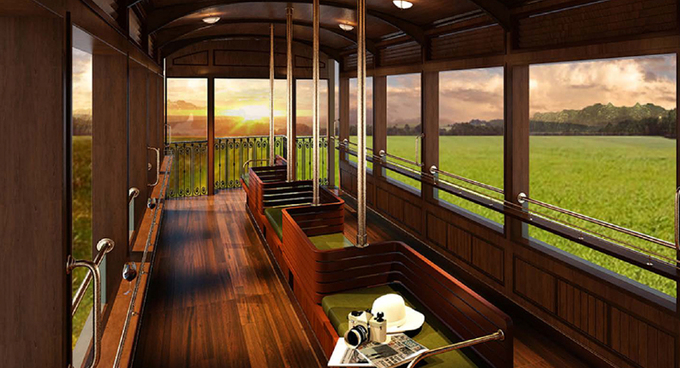 Design a sightseeing area at the end of the train. Photo: Dong Duong
According to a leader of Vietnam Railway Corporation, the plan to organize steam locomotives will be considered carefully so as not to disrupt the operation of trains on the national railway. Currently there are 5 pairs of Thong Nhat trains and plenty of cargo trains operating through Lang Co – Da Nang area on a daily basic.
The train utilizes a steam locomotive to generate traction through a steam engine. The locomotive carries both fuel and water on the locomotive itself or in the rear trailer.
This type of locomotive was popularly applied in the world from the 19th century to the middle of the 20th century. The Vietnamese railway industry gradually replaced steam locomotives with electric and diesel locomotives in the 1990s.
According to vnexpress.net
Latest Posts