Re-launch Mauna Kea Sky – Diamond Sea Hotel on 29th June 2019
Re-launch Mauna Kea Sky – Diamond Sea Hotel on 29th June 2019
On 29th June,Diamond Sea Hotel were delighted to welcome all valued customers and special guests from media outlet, top travel agents and local corporations to the re-launch party of our brand new Mauna Kea Sky floating on 21st level of Diamond Sea Hotel ( 232 Vo Nguyen Giap, Son Tra, Da Nang).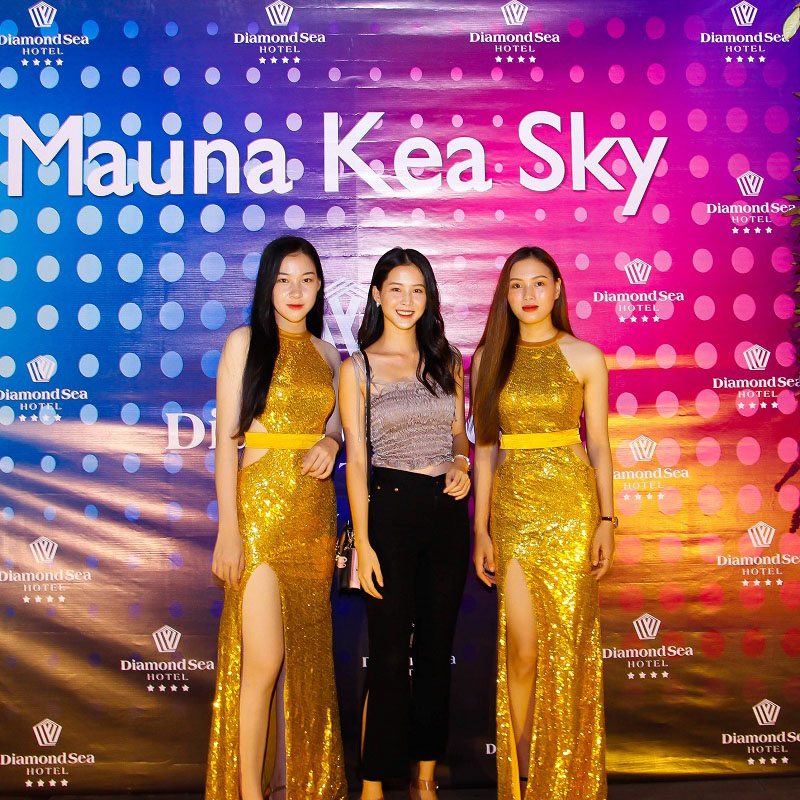 All of the guests had really good time when enjoying delicious cocktails and indulging themselves in the fantastic and impressive live performance of DJ Jessie Tien.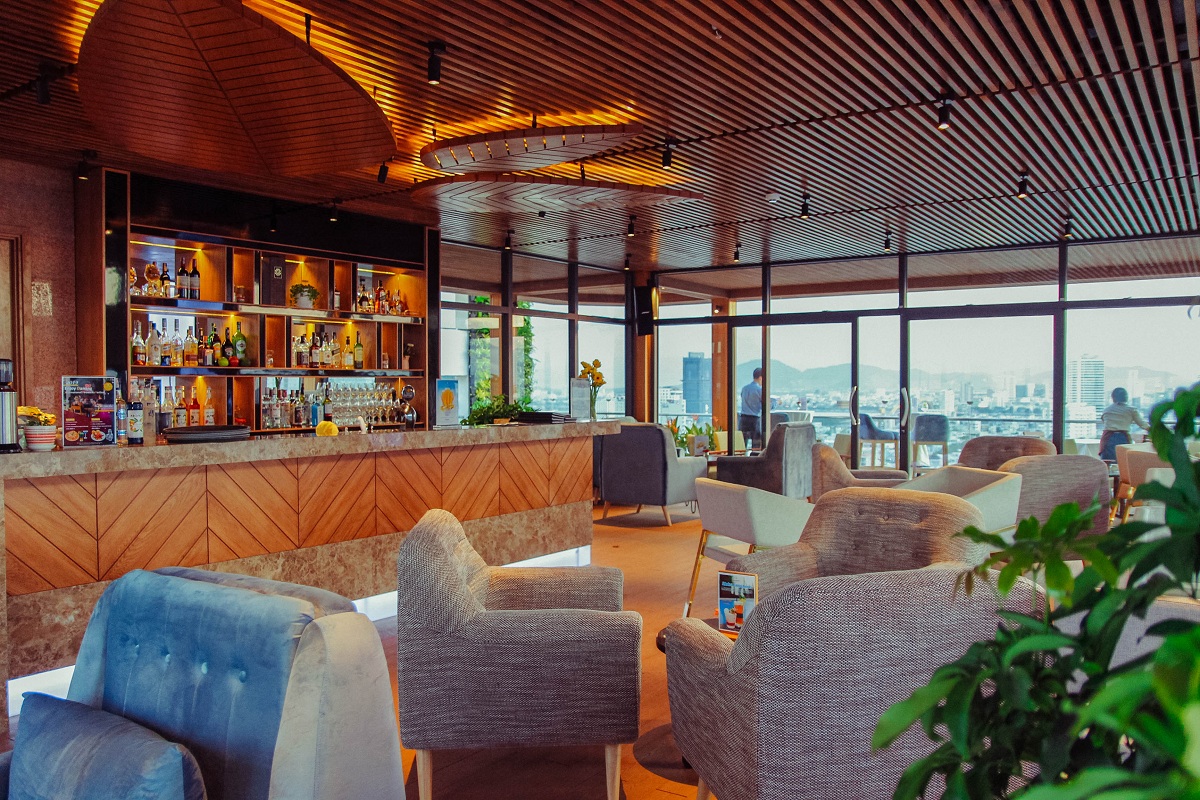 Mauna Kea Sky is designed follow modern concept and divided into two areas in order to maximize the space and satisfy customer's demands.
Not only impressing visitors by the luxury and elegant decoration, lounge bar is also an ideal chill out spot for couples to have a little talk while enjoying the romantic meal or just simply to immerse their souls in sweet melodies when sipping a glass of wine.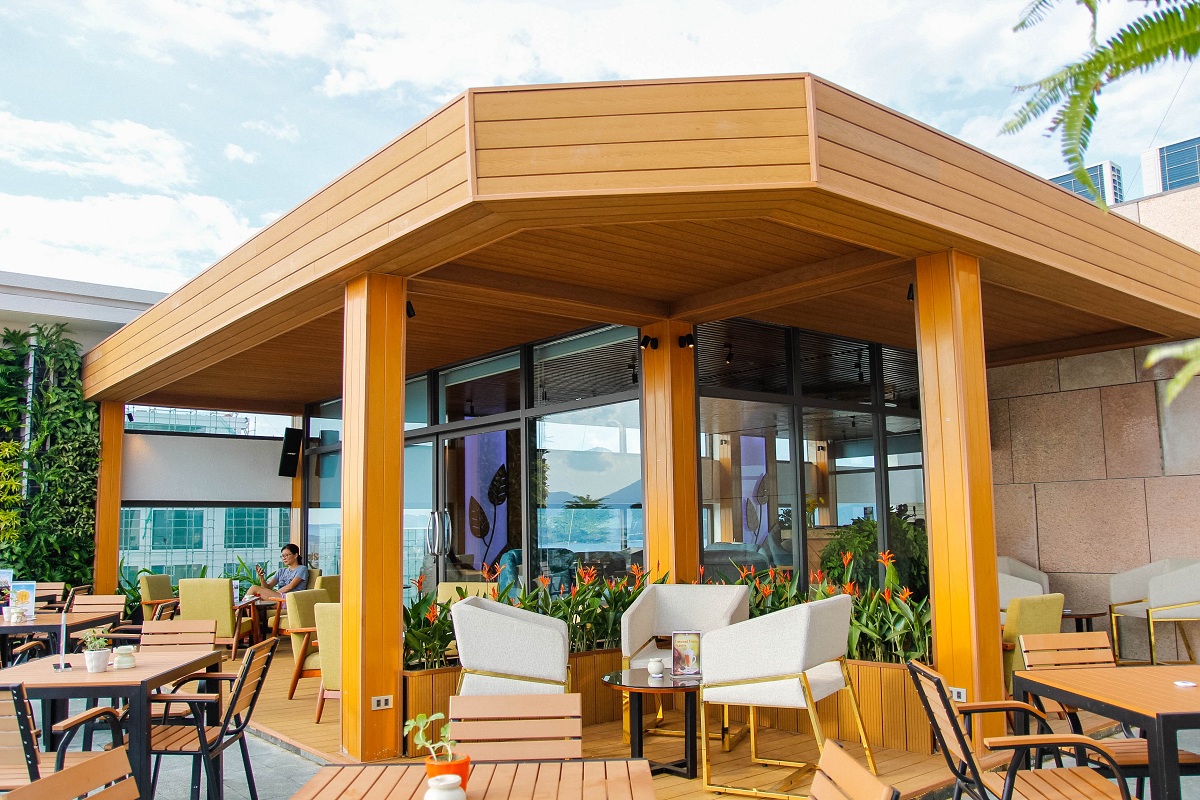 Offering the best panoramic view of Da Nang city and over the endless ocean from the top level of Diamond Sea Hotel, the spacious outdoor zone of Mauna Kea Sky would be a great place for friend gathering and watching a vibrant and sparkling Da Nang by night.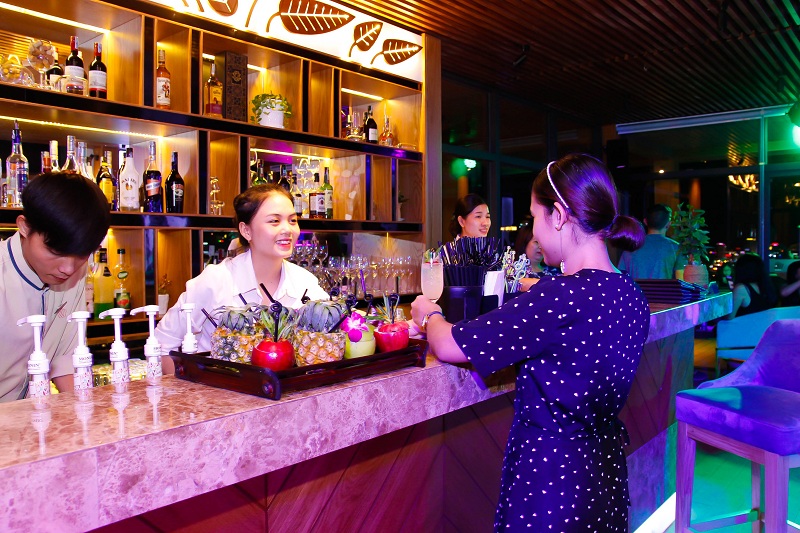 With excellent services from the beginning, Diamond Sea hotel team always try our best to bring the perfect experiences to our customers.
This is the solid foundation to believe that Mauna Kea Sky will be the newest attractive entertainment venue for locals and tourists coming to the city by Han River when including all the advantages: professional services, great location, luxurious space and diverse menu with reasonable price.
Huân Nguyễn – Re-launch Mauna Kea Sky – Diamond Sea Hotel on 29th June 2019