Quang Tran with his outstanding performance at Ultra Trail Mont Blanc 2018
Quang Tran with his outstanding performance at Ultra Trail Mont Blanc 2018
Being the only Vietnamese runner to join the Ultra Trail Mont-Blanc 2018, Quang Tran has marvelously completed his 100 miles in just 32:46:12, ranked 214th among the 2,500 runners that joined this year.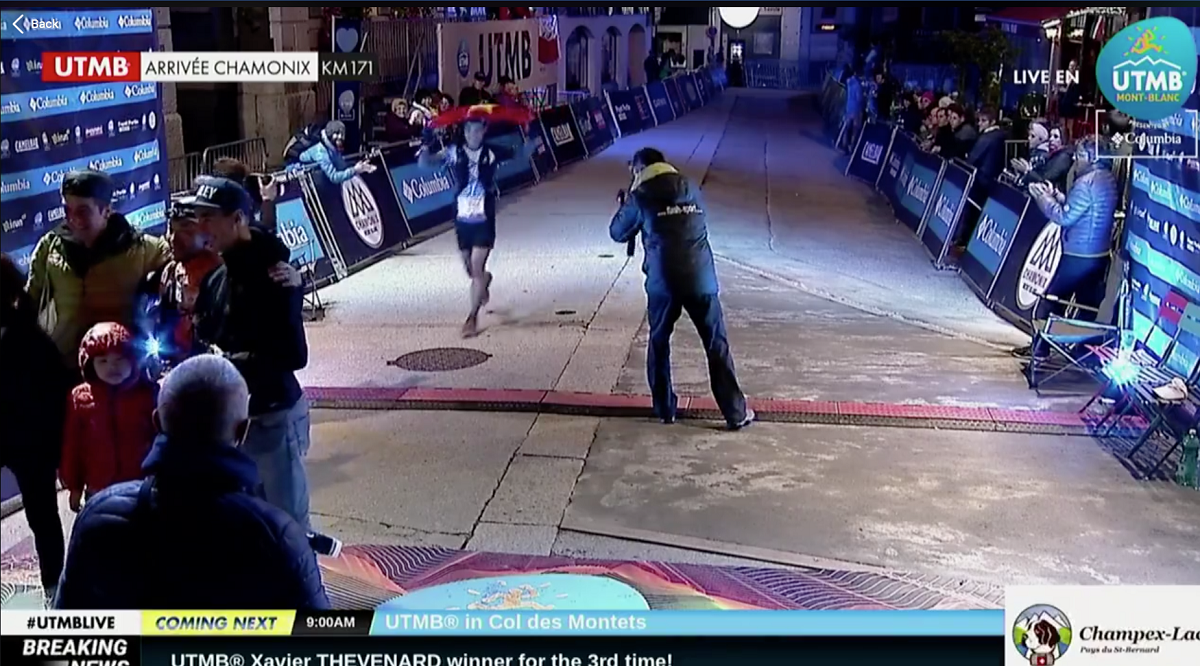 Quang's moment at the finish line and his official record.
"I had prepared for 2 years straight so that I could qualify for this challenge." Quang said "With this record, I can not be any happier and I'm really satisfied with what I've got here. People join the UTMB not for the ranking but for the unforgettable and life changing experience that it brought to the runner, and whoever dares to stand behind the starting line has already become a winner."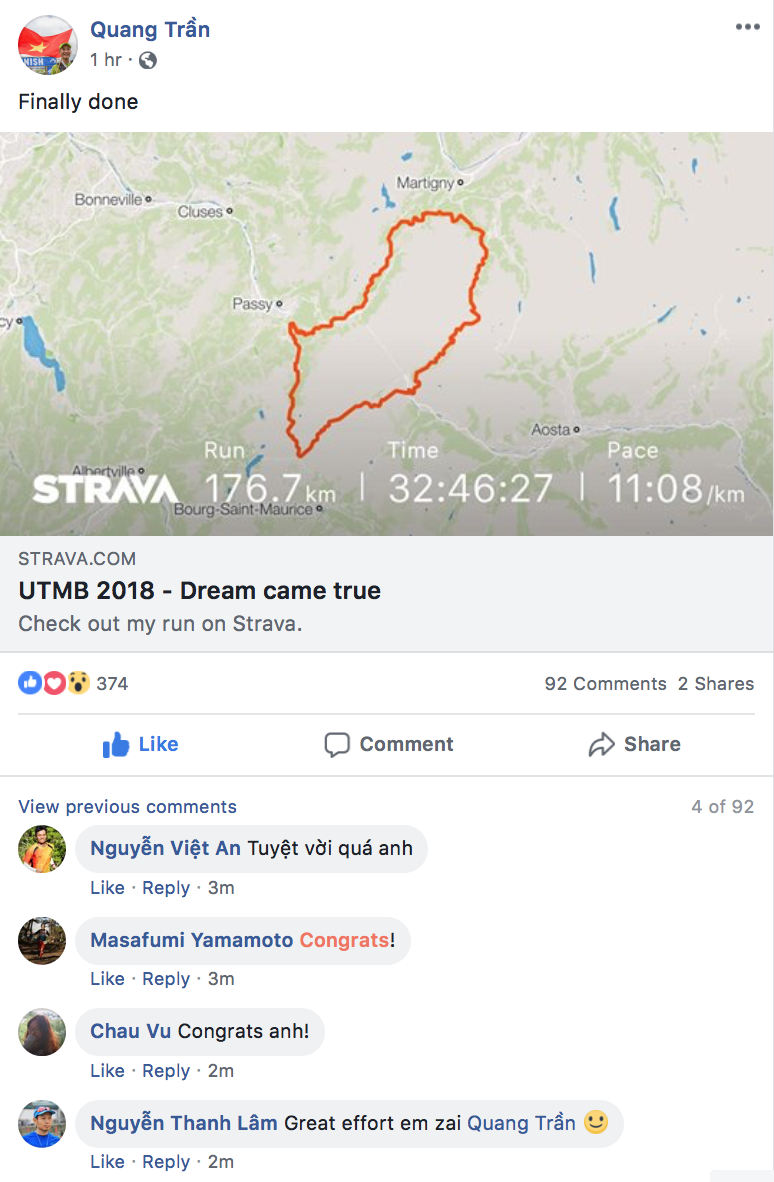 Vietnamese running community shared the winning moment with Quang.
In order to have the best preparation, Quang came to Chamonix (France) 10 days before the race to get used to the temperature and the tracks, which have huge differences compared to Asian races. And all those efforts paid off well when he finished with a high rank at UTMB this year. Quang Tran's now a pride of Danang and Vietnamese running community!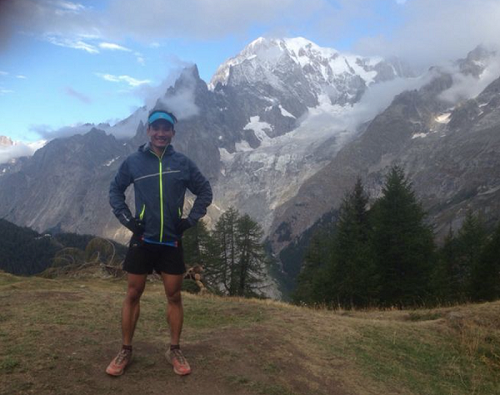 Quang Tran during his training time at Chamonix
UTMB is one of the toughest challenges in the world, yet it's also the dream of every trail runners. This year, Xavier Thevenard from France, became the Champion with an impressive record of 20:44:16, which makes this his third time to hold the title as well (the last times were in 2013 and 2015)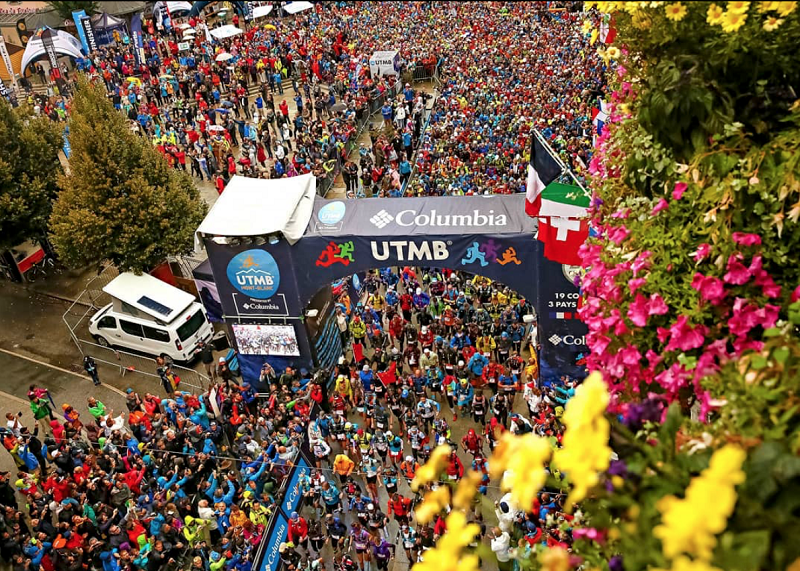 More than 2,500 runners at the starting line with Quang Tran on Aug 31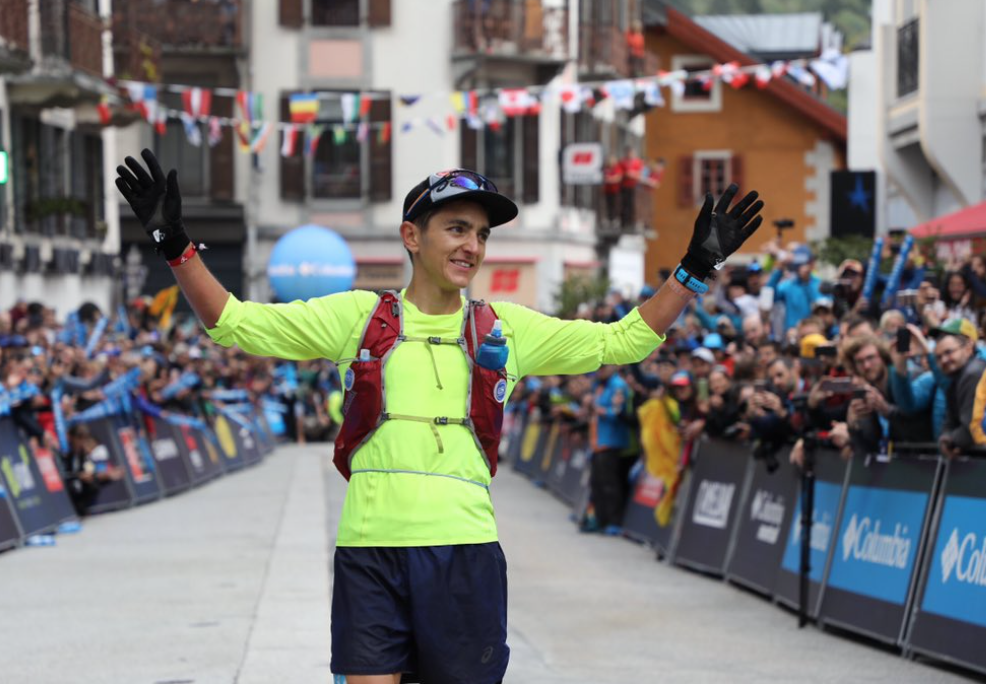 Xavier Thevenard, the 3rd time Champion, with 20:44:16
Ngân Hà – Quang Tran with his outstanding performance at Ultra Trail Mont Blanc 2018