Prime Minister approved the Adjusted Master Plan for Socio-Economic Development of Da Nang City towards 2020 and vision to 2030
On March 18, 2020, Prime Minister Nguyen Xuan Phuc signed Decision No. 393 / QD-TTg approving the Adjusted Master Plan for socio-economic development of Da Nang city towards 2020, with a vision to 2030, replacing Decision No. 1866 / QD-TTg dated October 8, 2010 of the Prime Minister on approving the Master Plan for socio-economic development of Da Nang city towards 2020.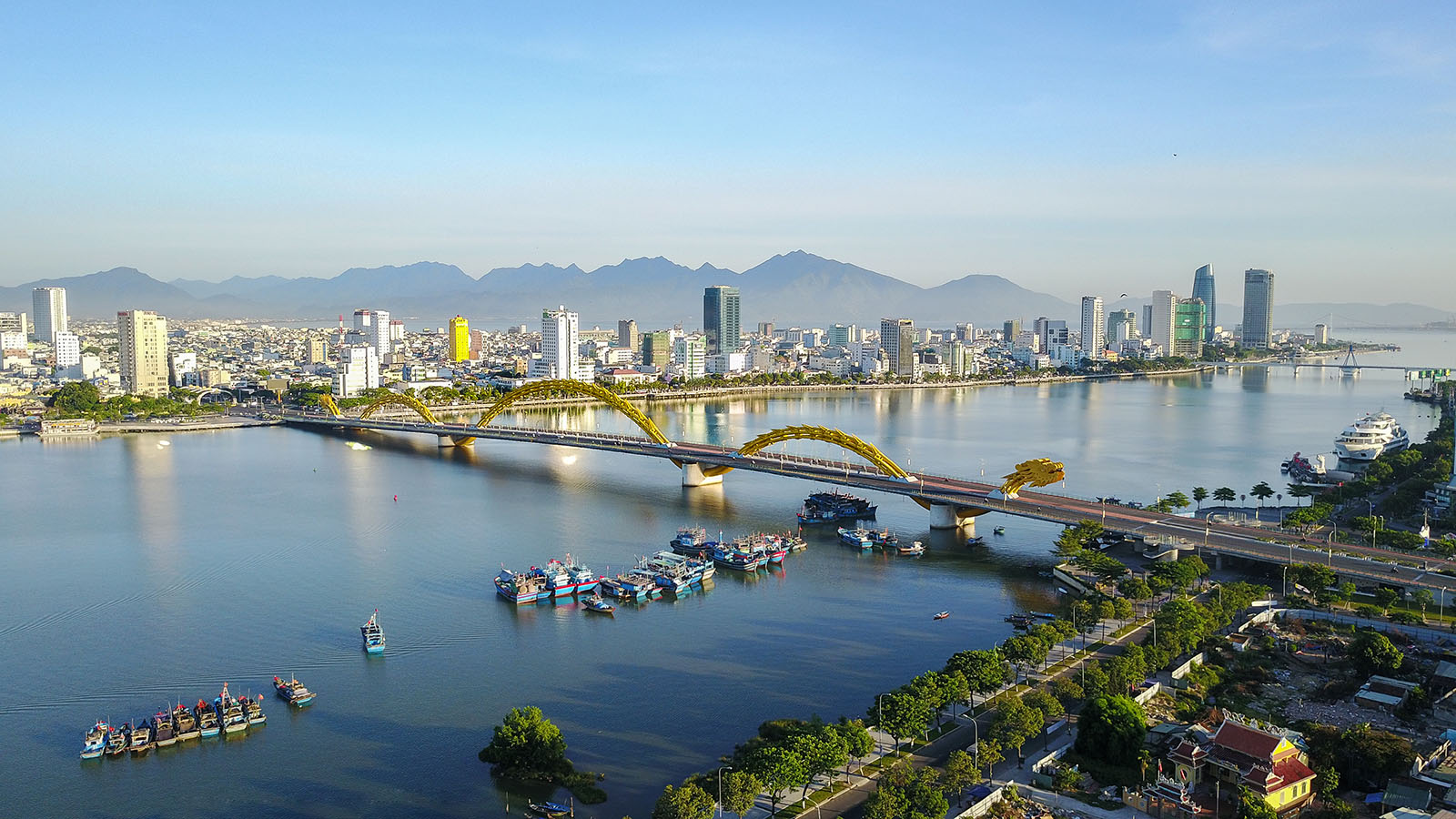 Accordingly, the strategy and policies for development of Da Nang city are a part of the overall strategy of socio-economic development for the whole country, the key economic region of the Central Vietnam, the North Central region and the Central coastal region – Highlands; have close connections with growth poles, development centers and big cities in Vietnam, Southeast Asia and Asia – Pacific; based on the effective utilization of all potentials and advantages, especially in terms of natural resources, marine economic potential, important geo-economic and geographic position of Da Nang city in the region and Vietnam.
Building and developing Da Nang city must be based on the basic renovation of economic development model, focusing on development in depth and in width; promoting the role of all economic sectors; considering domestic resources as a foundation and decisive factor while foreign resources are important. Identify and promote the new growth drivers, especially the construction of urban government and private economic development, promote the efficiency of regional connectivity, regional integration, high technology application, innovation and entrepreneurship.
The master plan for socio-economic development of Da Nang city towards 2020, with a vision to 2030 sets the goal to develop Da Nang city as an environmental-friendly, modern, smart and international city with its distinct identity; rapid and sustainable economic development, considering the improvement of people's life quality as the central task; focus on developing 3 primary pillars: tourism, high-tech industry and marine economy; ensure national defense, security, sovereignty over sea and islands, social order and safety.
The goal by 2020 is to increase economic growth in the period of 2016-2020 to 8-9%/ year in which the service sector will account for 64-65% while the industry – construction sector and the agriculture sector will comprise 33-34% and 1-2% respectively. The population is expected to reach around 1.6 million (including conversion), of which the official population (excluding visitors) will be about 1.17 million; The employment rate will upturn by 4-5%/year, of which the rate of skilled labor will hit over 50% by 2020. Regarding environment, it is targeted that solid waste collection and treatment will raise to 95% (the figure for Hoa Vang district will be 80%); 60% of domestic water waste are treated before disposal to the environment; the rate of rural population using hygienic water will reach from 95-97%; Forest cover will be 43-44%.
By 2030, strive to raise economic growth in the period of 2021-2030 to 12% / year; service sector accounts for 67-68%, industry and construction sector will consist of 31-32% and agriculture sector will cover 1%. Population is estimated to be about 2.5 million (including conversion), of which the official population forecast (excluding visitors) is about 1.5 million. The employment rate will grow by 5-5.5% / year, in which the skilled labor rate will achieve over 70% by 2030. The rate of solid waste collected and treated will hit 100%, the rate of wastewater treatment will rise to  80% before being discharged into the environment, the proportion of urban greenery will be 6-8m2 / person; the rate of rural population using hygienic water will peak 100%. Forest cover will be round 45%.
A few priority projects for investment include: invest in the construction of Lien Chief Port (including investment in the construction of a road connecting Lien Chieu port to Ho Chi Minh road and the northern ring road); relocate railway stations and urban redevelopment; protect and enhance the boat capacity of Tho Quang navigation lock to avoid storms and the possibility of flood drainage and reduce flooding through the drainage system and regulating lakes of Da Nang city; invest in high-volume transport modes such as BRT bus, metro (tramway) …; invest in new construction, upgrading and renovating schools to ensure education quality; invest in extracurricular educational and ecotourism project in Khe Ram area; Da Nang Hospital project (branch 2, Hoa Quy); expand Da Nang Hospital for Women and Children (scale of 1,000 beds); Hoa Phuoc wholesale market project; Con Market Trade Center; Lang Van tourist area; Ngu Hanh Son Cultural and Historical Park; Service Complex for Da Nang International Fireworks Festival; solid waste treatment complex and technical infrastructure project of solid waste treatment complex; the project to expand and upgrade the Da Nang Biotechnology Center for research and development in the South Central region; expand Da Nang hi-tech park; re-invest in Hoa Lien water plant in phase 1 and phase 2; Da Nang city water supply system expansion project for the period 2012-2018 and projects of upgrading Cau Do water plant, re-invest in Hoa Trung water plant …
Adjusting the Master Plan for socio-economic development of Da Nang city to 2020, vision to 2030 will be researched and considered to prepare, submit and implement specialized plans, namely planning, construction, sector planning and products of the city, land use plan and investment projects in the area until the Da Nang City Planning is approved under the Planning Law 2017 .
The Prime Minister assigned the People's Committee of Da Nang City to base on the content of the approved Planning adjustment and direct the public announcement of the adjustment of the Planning, generate a detailed plan to implement the adjustment plan according to regulations; formulate, submit and implement the construction, urban planning, land use planning, 5-year socio-economic plans and investment projects in their respective localities according to regulations. Meanwhile, there should balance resources and integrate key economic, cultural and social development programs; specific projects in the city's annual plan to focus on rationally prioritizing investment resources. There is a need to study, elaborate, promulgate or submit to competent authorities for promulgation a number of mechanisms and policies that suit the city's development requirements and the laws in each period, in order to attract and mobilize resources for implementation of the Master plan.
The Prime Minister also requested that relevant ministries and central agencies, within their functions, duties and powers, have the responsibility to guide and assist the People's Committee of Da Nang in the process of adjusting the Planning; in case of necessity, to coordinate with the city in researching or submitting to competent authorities for promulgation mechanisms and policies to effectively employ resources; encourage and attract investment according to the objectives and tasks of socio-economic development mentioned in the Planning adjustment. In addition, those above-mentioned offices shall support Da Nang City in arranging and mobilizing domestic and foreign investment capital sources to implement the Planning adjustment.
It is recognized that the project of adjusting the general planning of the city until 2030, with a vision to 2045, is currently in the process of finalizing and preparing to report to the City People's Council at the extraordinary meeting in April 2020, before submitting to the Prime Minister for approval.
According to Da Nang.gov.vn
Latest Posts