More international flights to Danang – a positive sign
More international flights to Danang – a positive sign
Since Danang International Airport was expanded in May 2017, national and international airlines have continuously launched direct flight connecting Danang with many domestic and international destinations.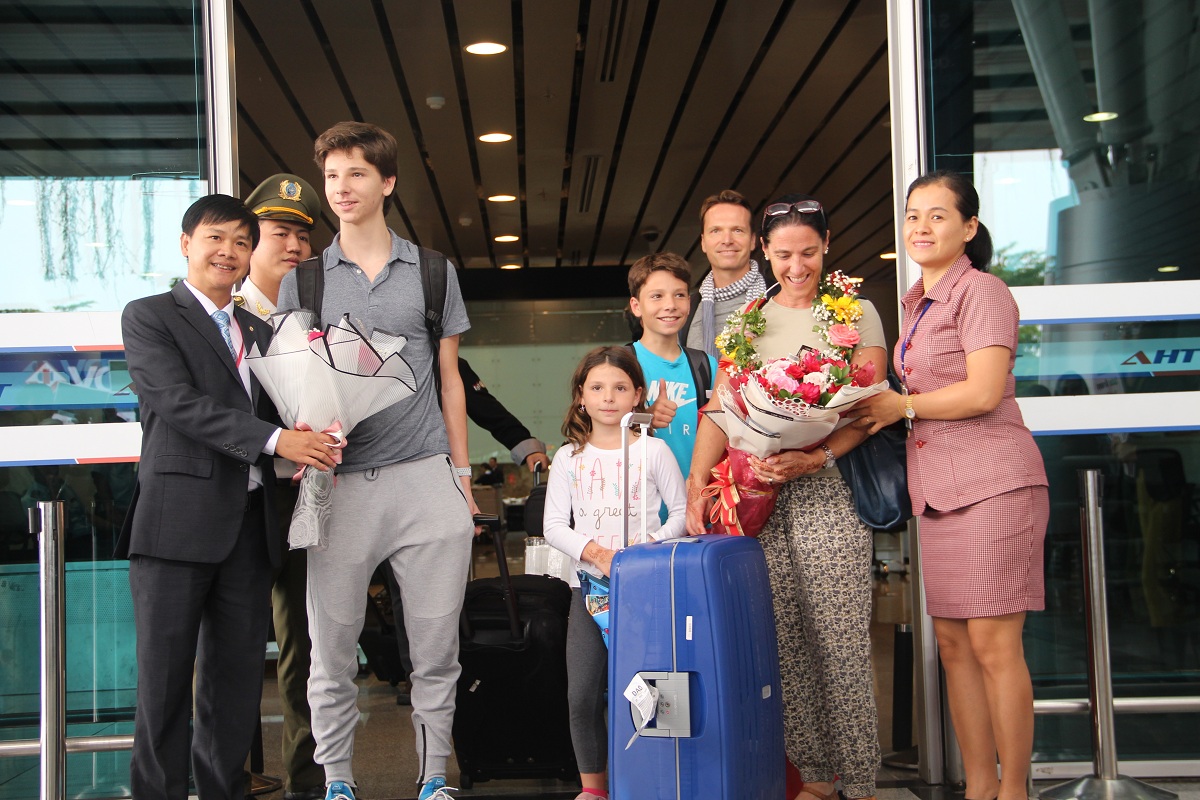 More international direct flights means accessibility and convenience for all tourists, contributing to the increase of tourist number to Danang in the future.
At the end of 2018, Danang had 23 international direct flights to Danang, including 15 frequent direct flights and 8 charter flights, with a total of 328 flights/week. Especially, Doha- Danang flight is run by Qatar Airways since 19 December 2018 with 4 flights/week.
Since Danang International Airport opened the new International Terminal (Terminal 2), besides other international events in Danang such as APEC 2017, Danang International Marathon, Danang International Fireworks Festival… airlines have continuously run direct flights from major cities in the regions and worldwide to Danang: Bangkok, Chiang Mai (Thailand), Doha (Qatar), Osaka, Narita (Japan) etc.
Significantly, only within the first 3 months of 2019, number of direct flights from Thailand to Danang increased to 56 flights/week (8 flights/day), run by Thai Air Asia, Vietjet Air, Bangkok Airways…
Danang- Bangkok by Bangkok Airways with 14 flights/week (2 flights/day) since 1 March 2019
Danang – Bangkok by Thai Air Asia with 21 flights/week (3 flights/day) since 1 March 2019
Danang- Bangkok by Vietjet Air with 21 flights/week (3 flights/day)
12 April 2019: Thai Air Asia to launch the new direct flight Chiang Mai – Danang (7 flights/week)
April 2019: Malindo Airways to launch Kuala Lumpur- Danang direct flight (7 flights/week) (The airlines is waiting for license from Civil Aviation Authority of Vietnam)
In addition, in Japanese golden week from 27/04 to 02/05/2019, Danang expects to see 26 flights from major cities in Japan to Danang, with an estimated number of 7,053 Japanese visitors, in which there are 16 frequent flights from Tokyo, Osaka and 10 charter flights from Nagoya, Sapporo, Sendai, Niigata and Fukuoka.
Thanks to the direct international flights to Danang, number of tourists has increased dramatically in the first 2 months of this year, especially from South Korea, China, Japan, Thailand…following by USA, Australia, Malaysia, Taiwan, UK, Singapore and Hong Kong…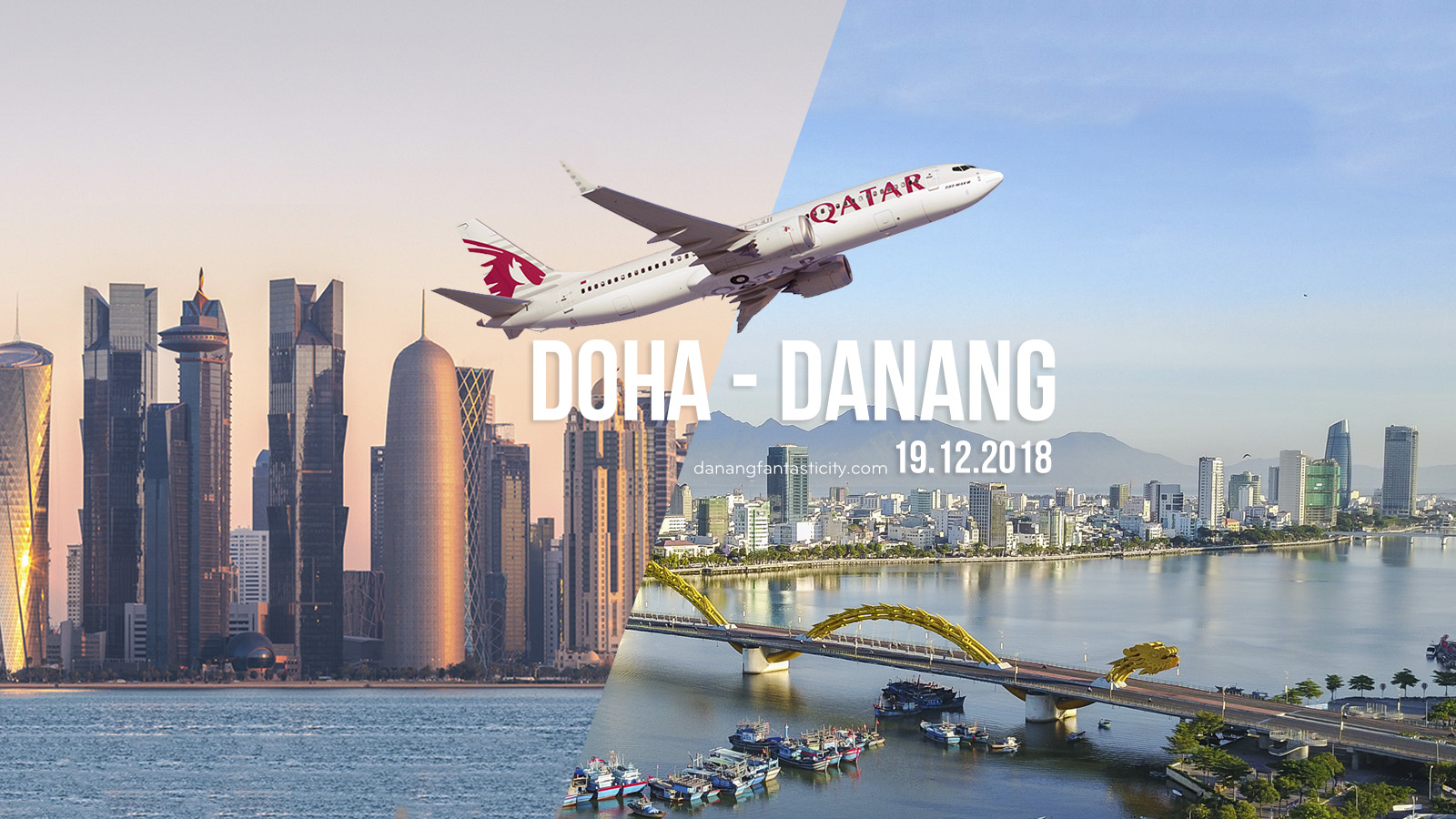 The more direct flights to Danang are launched, the more successful market expansion for Danang tourism will be. Many direct flights will make it convenient for international tourists to Danang. Tourists can enjoy better prices, reduce travelling time and costs of transferring.
Together with the new direct flights, Danang tourism aims to organize events and activities to promote the image of Danang in countries and regions with direct flights.
TRAVEX Tourism Fair in Quang Ninh from 15-18/1/2019: introducing the image and tourism events of Danang to travel agents, creating opportunities for tourism businesses to connect with partners at the fair.
Organizing famtrips from Europe to Danang to investigate, experience and connect with Danang tourism business: German Famtrip from 18-22/1/2019, Bulgarian Famtrip from 22-26/2/2019 and Swedish golf famtrip from 27-30/3/2019.
Participating in ITB Berlin from 6-11/3/2019 to introduce Danang tourism to European market, maintaining Danang – Doha flights and connecting to major cities of Europe
Binh Phan – More international flights to Danang – a positive sign