Healthyfarm farmers market 27.05
The next Healthyfarm farmers market will be held on May 27th from 8.00am to 6pm under Tran Thi Ly Bridge, Da Nang. Both vendors from the last event and newly sourced vendors will attend this market. In this market we hope to expand our audience by introducing a wider variety of vendors, activities and performers.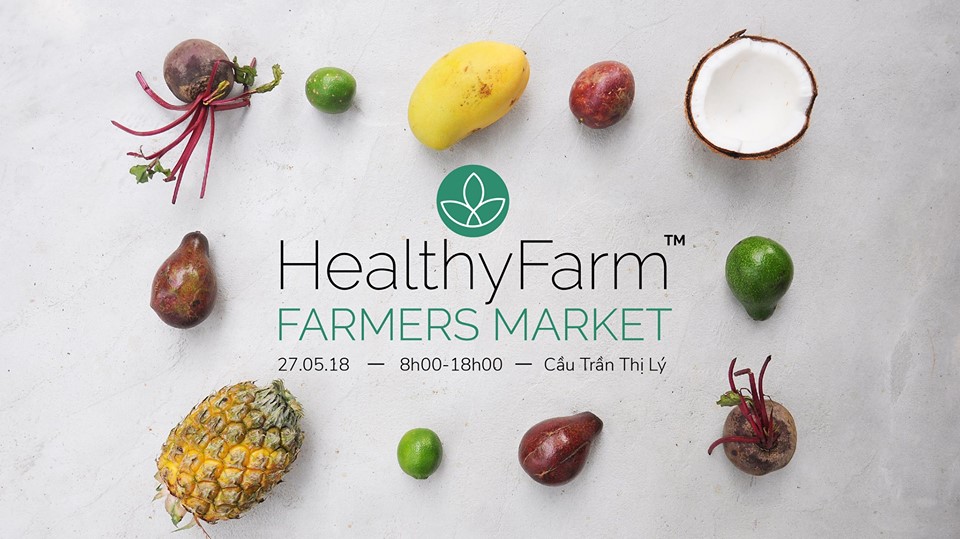 Visitors will have the chance to buy safe, fresh produce from farmers, local handmade or environmentally friendly products, enjoy yummy food coming from various regions and take part in fun activities. Families will also find interactive and educational activities for their kids, including: coloring and painting activities, doing crafts or
playing creative math games.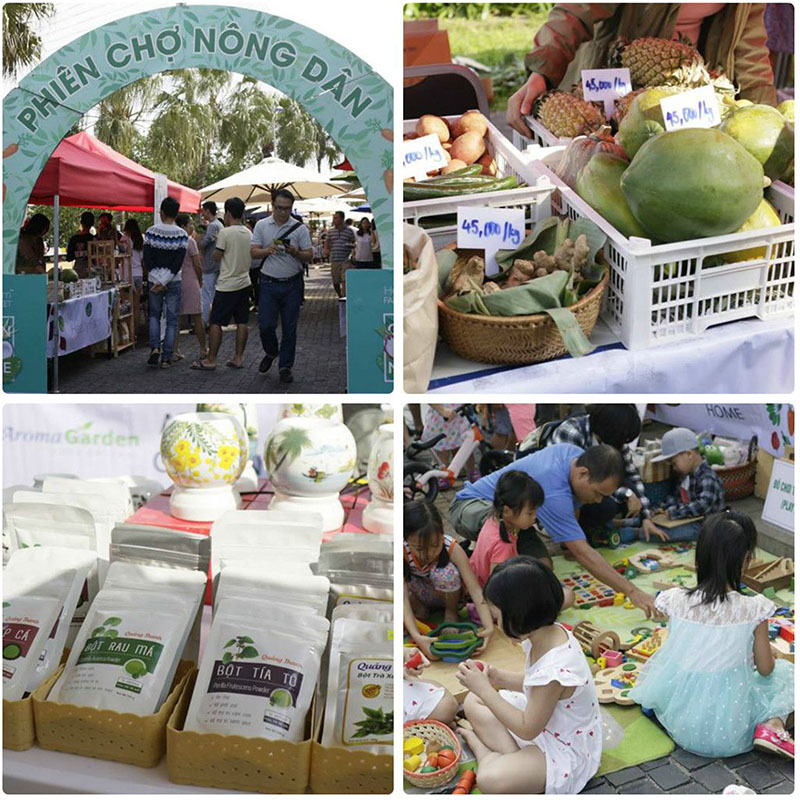 Danang citizens, expats as well as tourists have the opportunity to directly purchase local produce, handmade products and food for themselves and their families from farms and producers across central Vietnam. This market is also a place to hang out for everyone from all walks of life and ranges of age!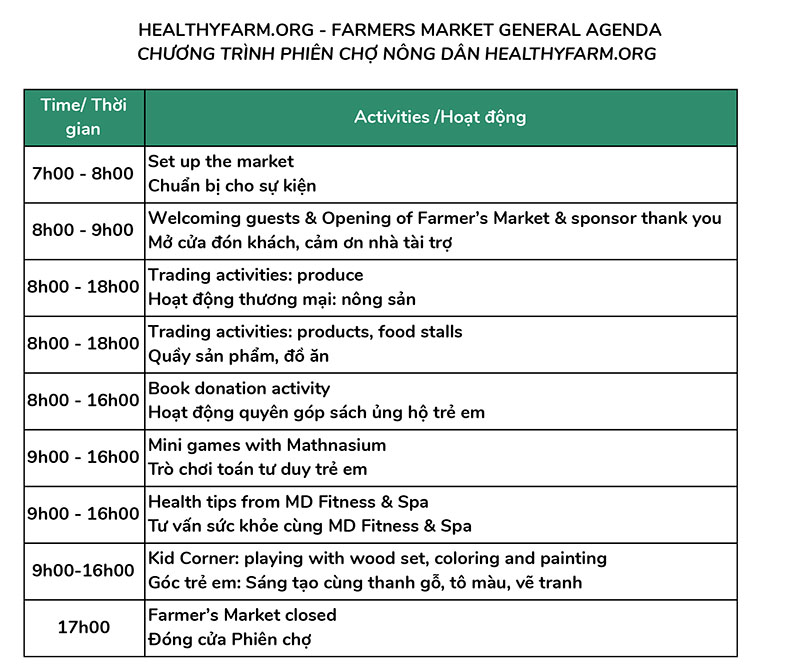 Healthyfarm is a social enterprise developed by Evergreen Labs, a Danang-based company, impact investor, impact consultant and project development company specialized in building & growing social and environmentally focused businesses with sustainable impact. We focus on three main sectors: agriculture, waste management and community-based tourism.
Healthyfarm provides a full value chain solution through supporting smallholder farms growing naturally or organically and giving them market access (both B2C and B2B clients).. The market channels include an online platform, www.healthyfarm.org, new retail location (59 Ba Huyen Thanh Quan, Ngu Hanh Son District Danang, and lastly the farmers market, which is held on the last Sunday of every month.
Healthyfarm has made the first steps towards improving food security in Vietnam by hosting TWELVE clean food markets in Da Nang from November 2016 to March 2018. In total, over 8 tons of produce and food have been sold and more than 16,000 visitors have visited the market.
At the most recent farmers market, Healthyfarm welcomed 37 vendors including 2 workshops, 7 of which had their produce and products sold out. Healthyfarm farmers market has received a lot of encouragement and support not only from our customers and vendors, but also from the Trading Department and City Authority
Healthyfarm farmers market 27.05