Danang to receive Smart City Awards ASOCIO 2019
Danang to receive Smart City Awards ASOCIO 2019
On the afternoon of 29/8, Danang Department of Information and Communications announced that Danang was honored with the awards of ASOCIO Smart City 2019 at ASOCIO International Smart City Conference 2019 hosted in Bangkok (Thailand).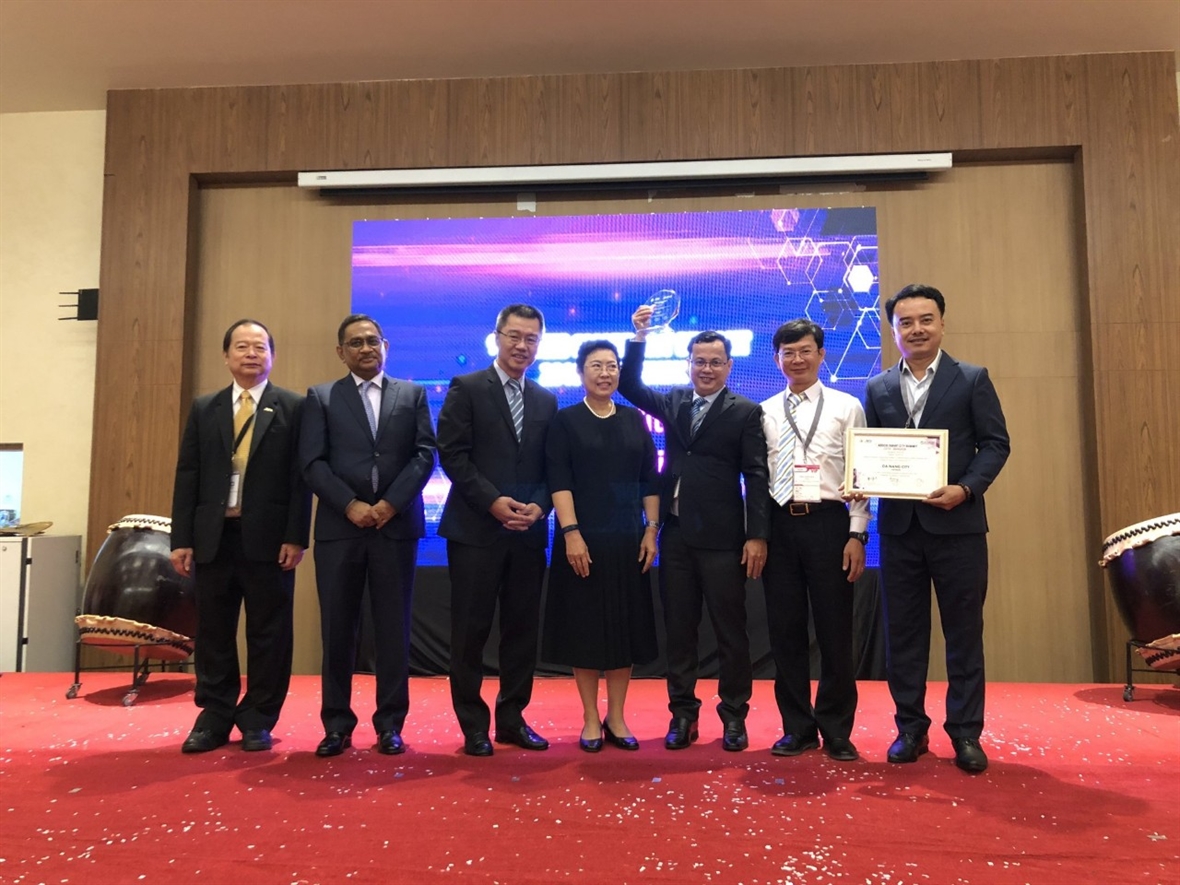 Accordingly, on the afternoon of 28/8, at International Smart City Conference ASOCIO 2019, Danang was awarded with ASOCIO Smart City 2019 title.
ASOCIO Smart City award is determined by Judging Board of ASOCIO ( Asian- Oceanian Computing Industry Organization), organized to recognize and honor the cities of member countries that achieved specific milestones in developing smart cities.
The criteria of the award focus on 5 basic figures: Happiness level index, smart facilities, online government service, economic development, education and development research.
Danang with 8 other cities from 28 member countries of ASOCIO was awarded with ASOCIO Smart City.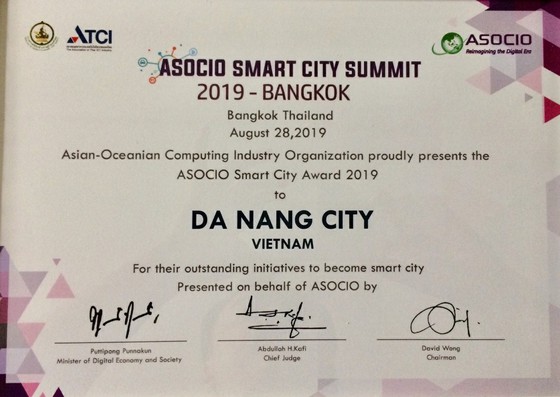 ASOCIO Smart City 2019 was awarded to Danang
ASOCIO is an ICT federation organized by ICT associations representing from 24 economies throughout Asia Pacific. ASOCIO was established in 1984 in Tokyo, Japan and it is the most time-honoured and active international ICT trade organization in the region.

ASOCIO comprises of 24 members, more than 10,000 ICT companies and represent USD350 Billion of ICT revenue in the region.
The award recognizes the efforts and clear goals of Danang city in building a smart city, from the general architecture since 2014 to many projects and solutions in the consecutive years of 2018 and 2019.
This is a great opportunity for Danang city to stay in touch with other smart cities in the region to learn from their experience and work together on ideas, solutions to build a smart city based on the socio-economic conditions of the destination.
Binh Phan – Danang to receive Smart City Awards ASOCIO 2019
Latest Posts