Danang ranks 15th in Top 52 Destinations in 2019 by the New York Times
Danang ranks 15th in Top 52 Destinations in 2019 by the New York Times
The New York Times has just announced its list of Top 52 Destinations in 2019. Top names include leisurely heavens such as Puerto Rico, Panama, Munich…and at the 15th position is Danang.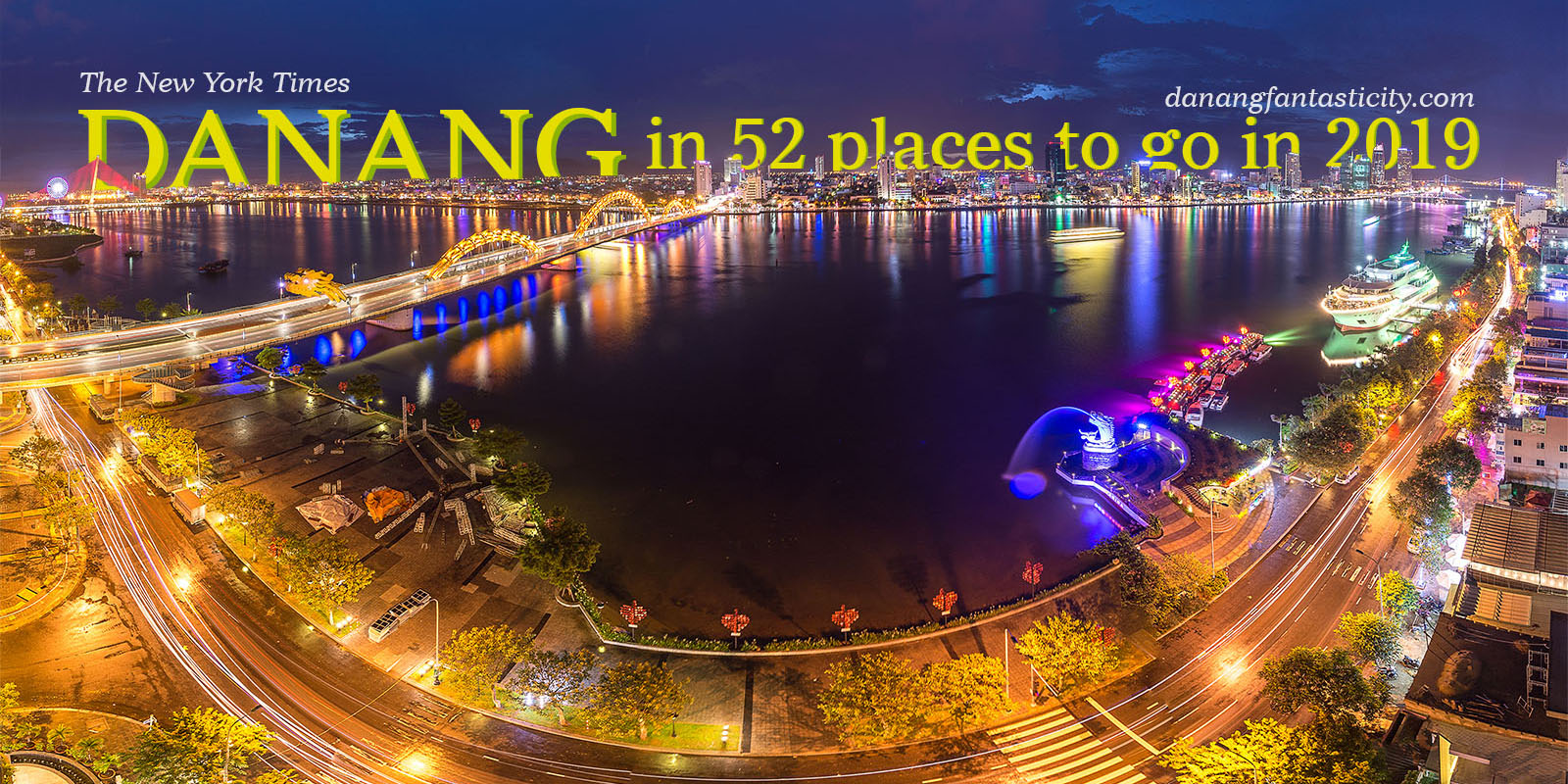 Mới đây, báo New York Times đã công bố 52 điểm đến của năm 2019. Đứng đầu danh sách này gồm có những thiên đường du lịch như Puerto Rico, Panama, Munich… và Đà Nẵng nằm vị trí 15 trong danh sách.
Here's an extract from the article:
Foodies and beachgoers are flocking to the Miami of Vietnam
Danang, Vietnam's third largest city, is probably best known for being a gateway to the nearby Unesco Heritage town of Hoi An.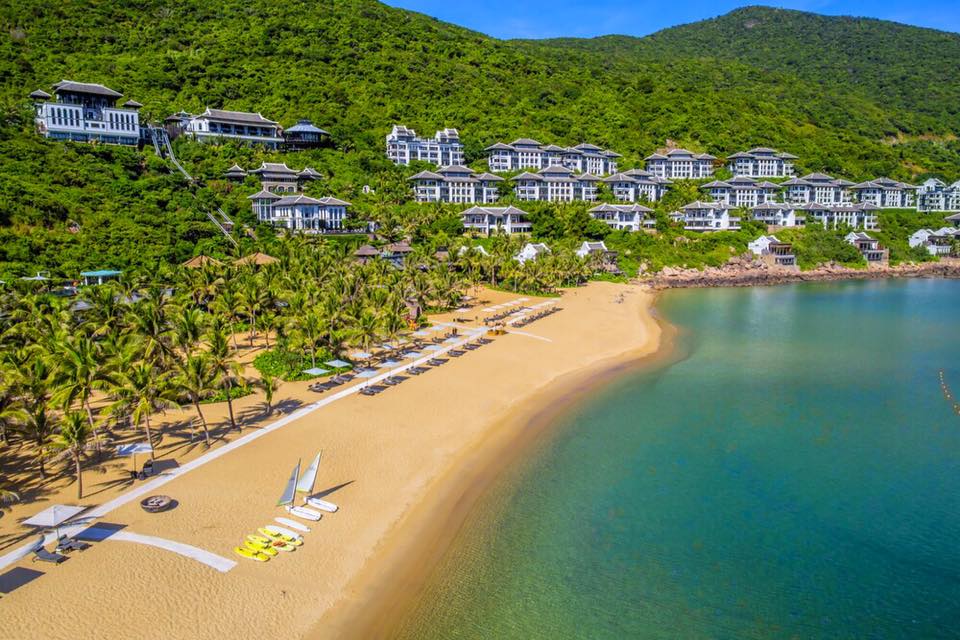 But in the last few years, it's begun to develop its own reputation as the Miami of Vietnam, with a strong foodie scene and new hotels and resorts popping up on a five-mile-long beach strip, including the InterContinental Danang Sun Peninsula Resort, on its own private cove, with hillside villas with individual plunge pools.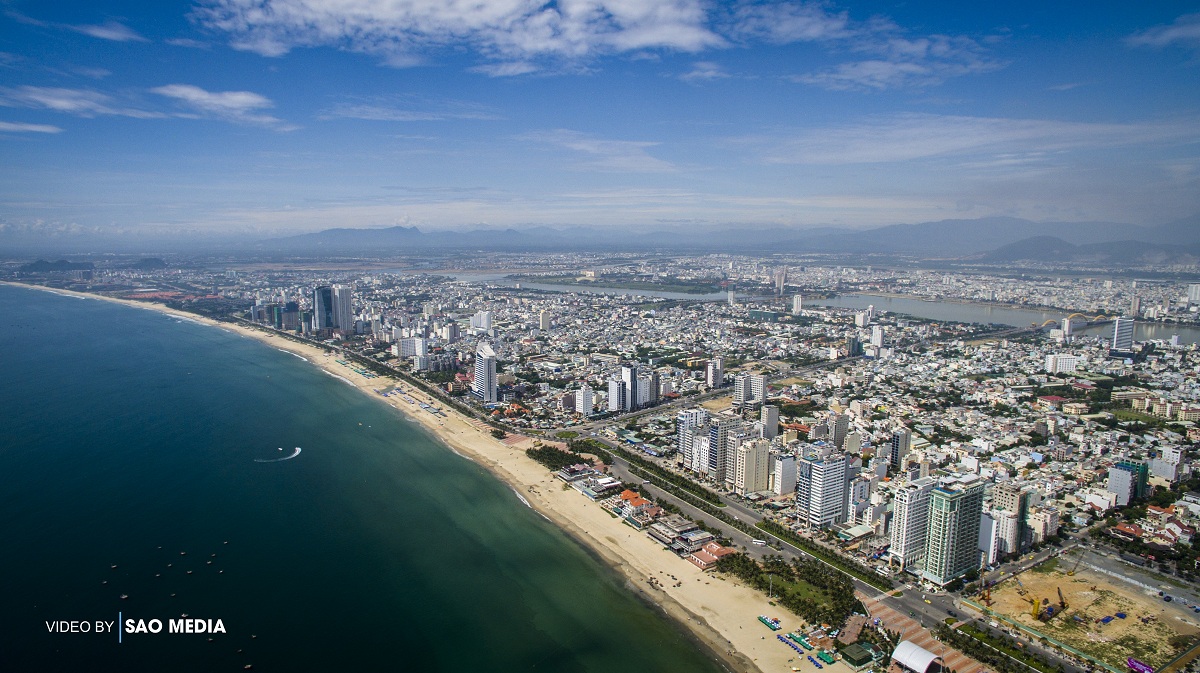 A typical day might start with a morning swim on the sandy, crescent-shaped Non Nuoc Beach and perhaps a quick stop at the Han Market.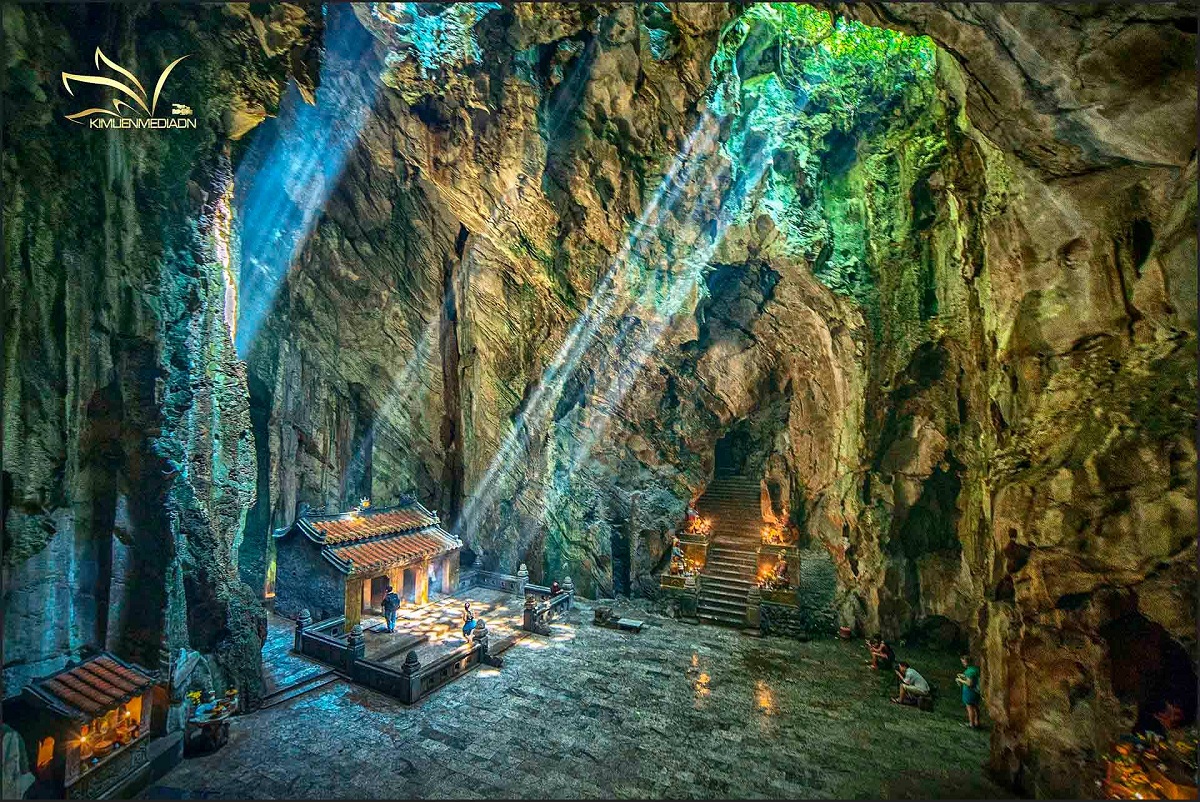 Then, an afternoon visit to the Marble Mountains, where travelers can explore the temples and pagodas that look out over My Khe Beach.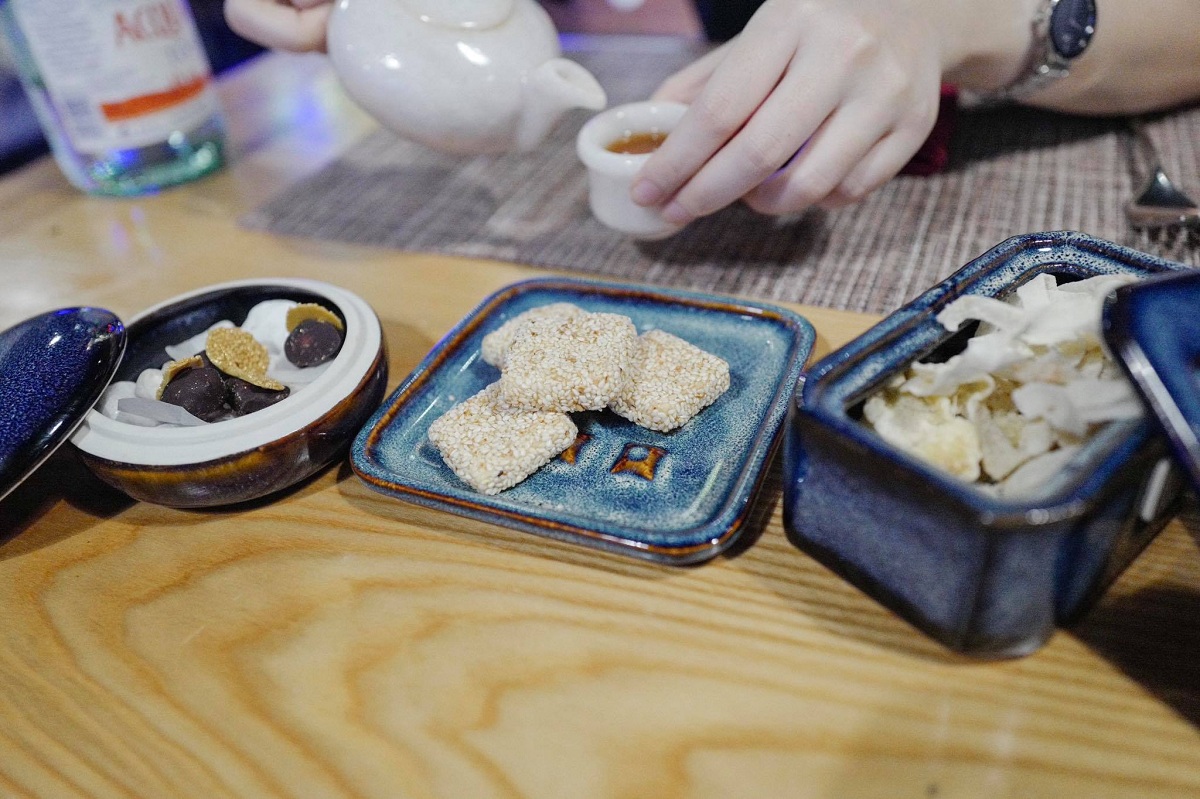 and, later, dinner back in the city, perhaps at Nén, a new restaurant from the much-followed food blogger Summer Le.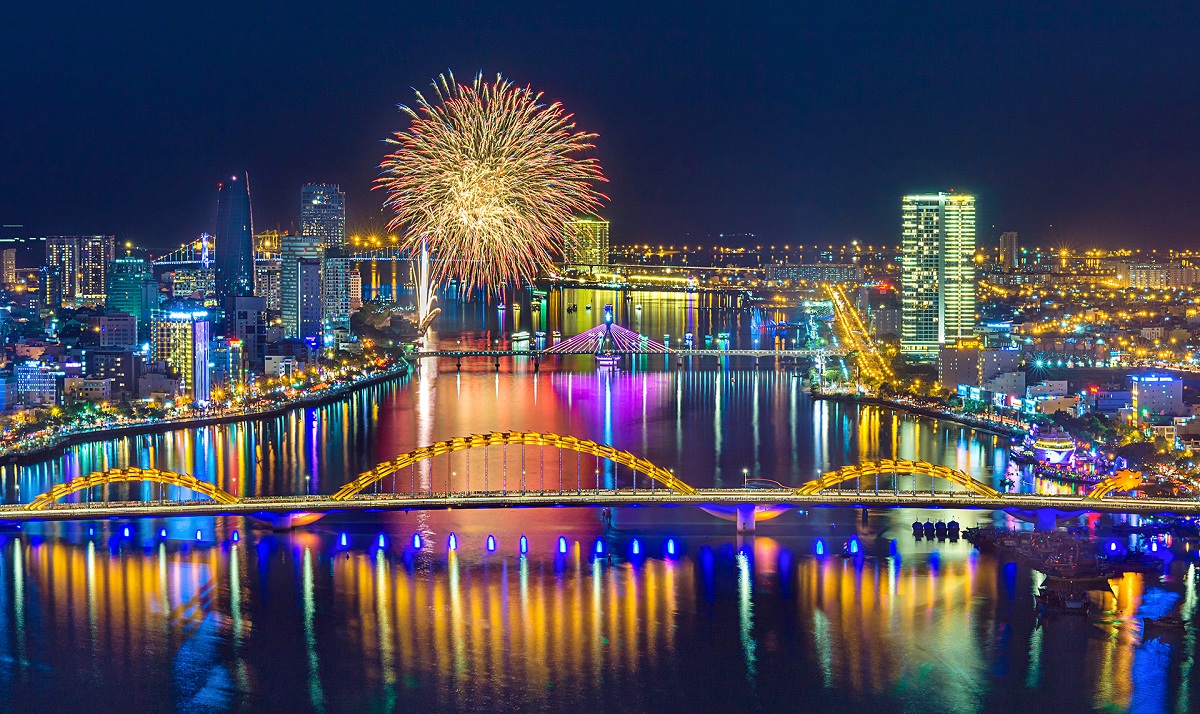 Perhaps finish the day with a visit to the highly Instagrammable Cau Rong – Dragon Bridge in the hills above the city, which is illuminated every night. Don't leave without sampling a bowl of mi quang, the justifiably famous local noodle soup made with a turmeric-infused broth, chicken, pork, local seafood and shredded cabbage, and available for about $1 at any number of street-food stalls. STUART EMMRICH
In the recent past, The New York Times did already mention Danang in its Top 52 Destinations in 2015. The listing is crucial for the city to capture media attention from big newspapers, media channels and international travel awards in the following years.
Below is the list of titles that Danang has been nominated from 2015 to 2018:
-Year 2015
+Danang is nominated as one of the Destinations of the Year 2015 by the New York Times.
+Ranks 6th in Top 10 most advancing countries in the world that is worth visiting in 2015, by website The Richest, Canada.
-Year 2016
+World's Leading Destinations for Events and Festivals 2016
+Top 10 Leisure Travel Destinations in Asia 2016, by Smart Travel Asia magazine
+Danang scored best in terms of competitive resources, by Vietnam Chamber of Commerce and Industry
-Year 2017
+The 10 Most Beautiful Places in Vietnam, by Rough Guides magazine
+Non Nuoc Beach ranks 10th in Top 25 Most Stunning Beaches in Asia, by TripAdvisor
And last but not least, 2018 also marked an eventful year for Danang tourism when the city continues to receive many prestigious awards:
+Top 10 Best Places to Live Overseas, by the famous Live and Invest Overseas magazine
+Top 10 Cities in Asia for Meetings and Conferences, by Smart Travel Asia magazine
+Most Trending Destinations in 2018, by the biggest accommodation booking site AirBnB
+Danang – Vietnam's Green City of the Year, by World Wide Fund for Nature (WWF)
Nhi Cao – Danang ranks 15th in Top 52 Destinations in 2019 by the New York Times