Danang Guitar Concert 2019
Danang Guitar Concert 2019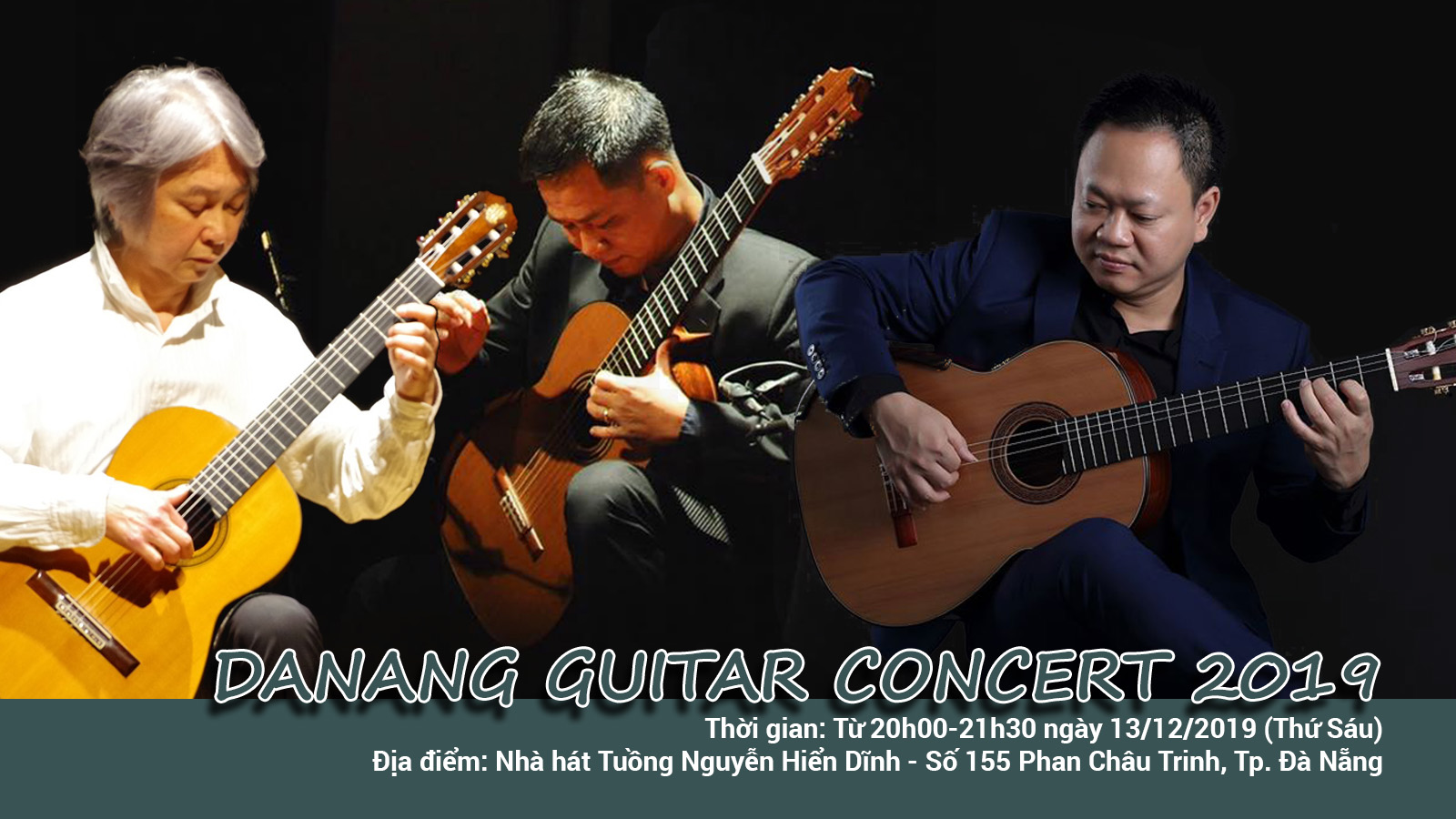 With the aim to diversify cultural and entertaiment activities for the local and tourists in Danang city, specifically regarding Opera as well as meeting the demand of audiences, under the permission of People's Committee, Danang Department of Culture and Sport – Culture and Movie Center has orgianized "Danang Guitar Concert 2019".
Time: 20h00 – 21h30 on 13th December 2019 (Friday)

Location: Nguyen Hien Dinh Tuong Theater – 155 Phan Chau Trinh, Danang city.
At the "Danang Guitar Concert 2019" this year with the title "The greatest hits of Guitar and the journey of 3 centuries", there stared Artist Kozo Tate, Le Hoang Minh and Phan Xuan Tri
The concert has been well prepared by the experienced artists to let the general public access the classic hits back to the Baroque era. Then, it is expected that the public will have great experiences with  European and American music.
It can be said that this program has been a must show for opera music lovers. Moreover, this kind of music has caught greater attention from the general public.
The invitation of this event will be issued visa the tourism website, music clubs in Danang and associations for foreigners. The audience can also get the tickets by contacting Cultural and Movie Center of Danang city (23 Tran Phu, Danang – 0236 3888229).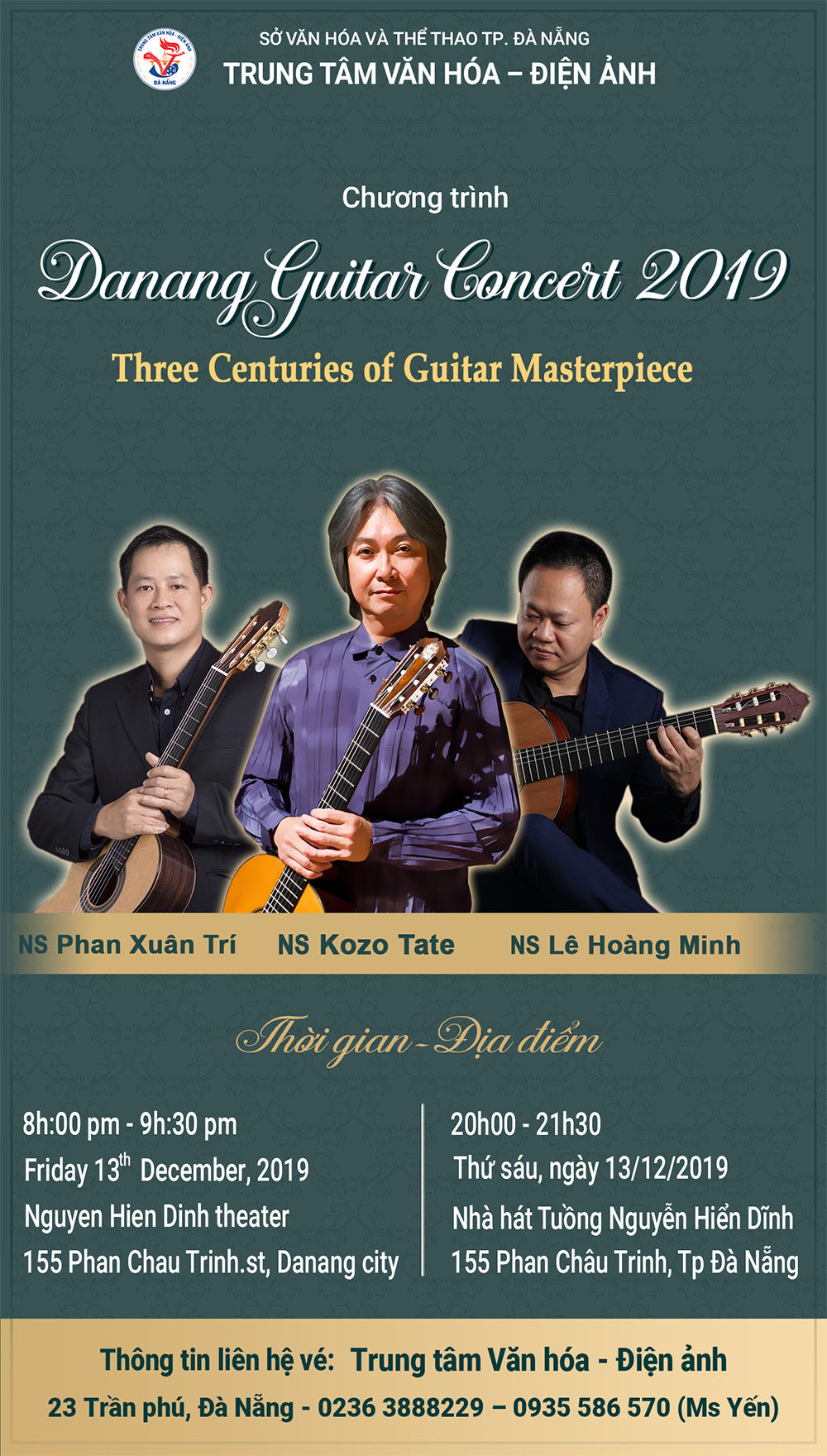 The program promised to let the audiences have brand new and wonderful experiences.
Lương Vy – Danang Guitar Concert 2019
Latest Posts