Danang: Beach Tourism Festival 2019
Danang: Beach Tourism Festival 2019
Beach Tourism Festival 2019 is an event organized by Son Tra and Danang Tourism Beaches Management Board, with the permission from Danang People's Committee annually on the holiday period of 30th April and 1st May. The event has become a popular cultural, sports and tourism event for locals and tourists.

In 2019, Beach tourism festival 2019 will occur from 26/4/2019 to 01/5/2019 at Bien Dong Park, Danang tourism beaches, Lang Ong and Son Tra peninsula with activities to promote environment protection and tourism at Son Tra Peninsula and Danang beaches…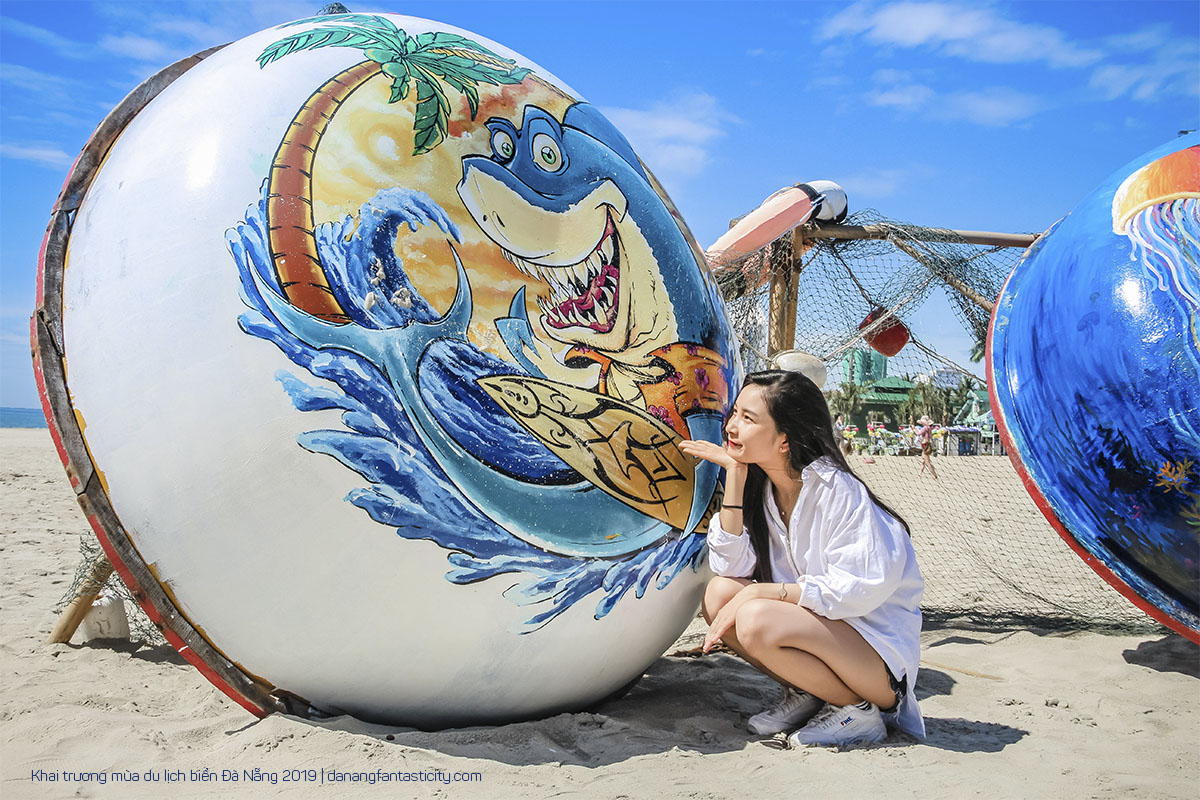 This year, in addition to annual activities such as music shows, "Son Tra eco-diversity" photo gallery, cuisine corner, kite shows, sand building contest, arrangement art corners etc., the organizing board will introduce new activities to participants such as "Collecting rubbish, sharing love"…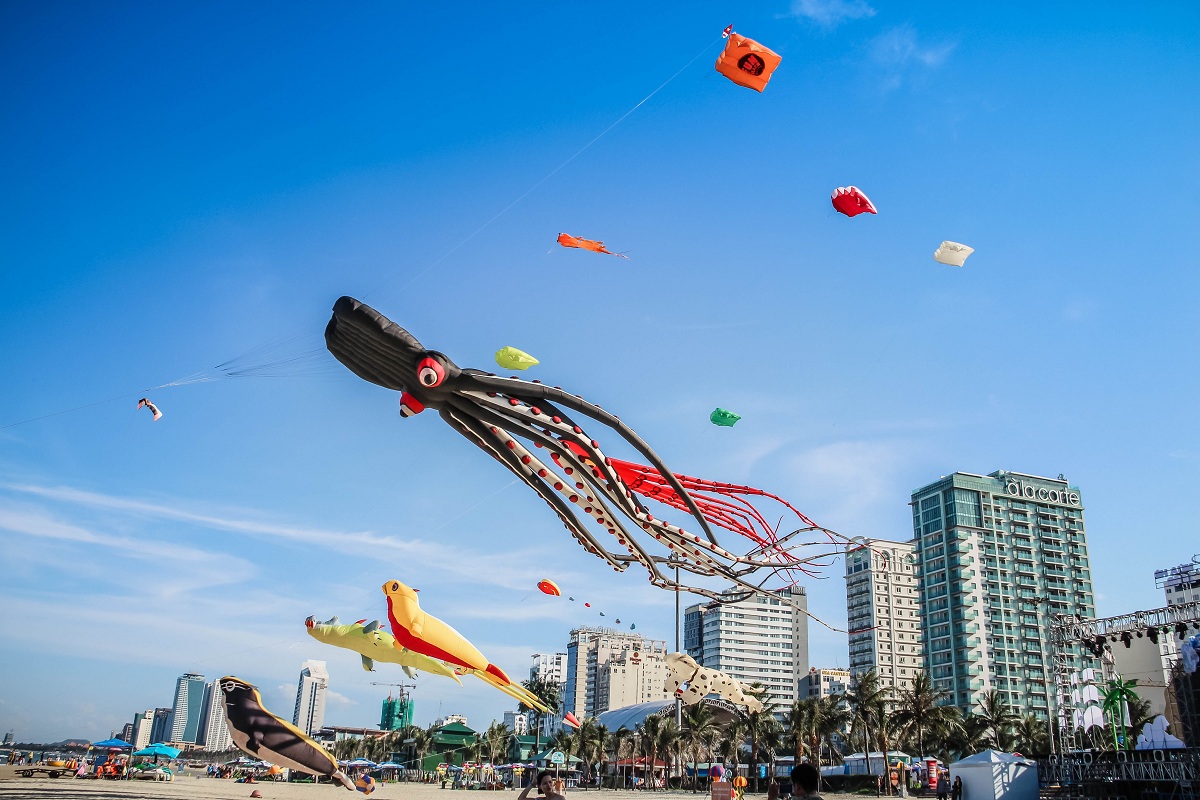 Display of products made from recycled materials, chess contest at Ban Co Peak – Son Tra Peninsula, swimming contest, hot-air balloon, beach jogging, music events with famous artists and Opening ceremony at 16h30 on Friday 26/4/2019.
PROGRAM OF BEACH TOURISM FESTIVAL 2019
(From 26/4 – 1/5/2019)
No.
Activity
Location
1
"Collecting rubbish, sharing love"
Thanh Khe
2
Kite Show
Bien Dong Park
3
Check-in locations: Danang Summer, Sea animals, Arrangement arts …
Bien Dong Park and beach
4
Cycling parade "Protecting the beach of Danang – No plastic bag – No smoke"
Along the coast and Bach Dang
5
Beer Festival and Cuisine garden
Bien Dong Park
6
Beach Music
Lang Ong Park
7
Hot-air balloon
Bien Dong Park and Lang Ong Park
8
DaNang Muay Thai Beach Fight
9
Opening ceremony of Beach Tourism Festival
BNF Stage, Bien Dong Park
10
Service- Tourism Stall
Bien Dong Park
11
Son Tra eco-diversity photo gallery "Son Tra Moments"
Bien Dong Park
12
Chess contest on Ban Co Peak
Son Tra Peninsula
13
Opening of 3 tourist information stalls
Bien Dong Park, Son Tra Peninsula
14
Display of products made from recycled materials
Bien Dong Park
15
Kayaking contest "Surfing My Khe"
Bien Dong Park
16
Exploring the night sky via astronomical telescope
Bien Dong Park
17
Sports dance
Bien Dong Park
18
Sand building contest
Beach – Bien Dong Park
19
Arragement art of boats and surfboards
Beach – Bien Dong Park
20
Swimming contest
Beach – Bien Dong Park
21
Art show at Blue Sea Bar
Binh Phan – Beach Tourism Festival 2019