Da Nang Tourism Roadshow in New Delhi is organized on August 4, 2022 by the Da Nang Tourism Department in cooperation with Vietjet Air. The roadshow showcased the destination and introduced new direct routes connecting Da Nang to major cities in India.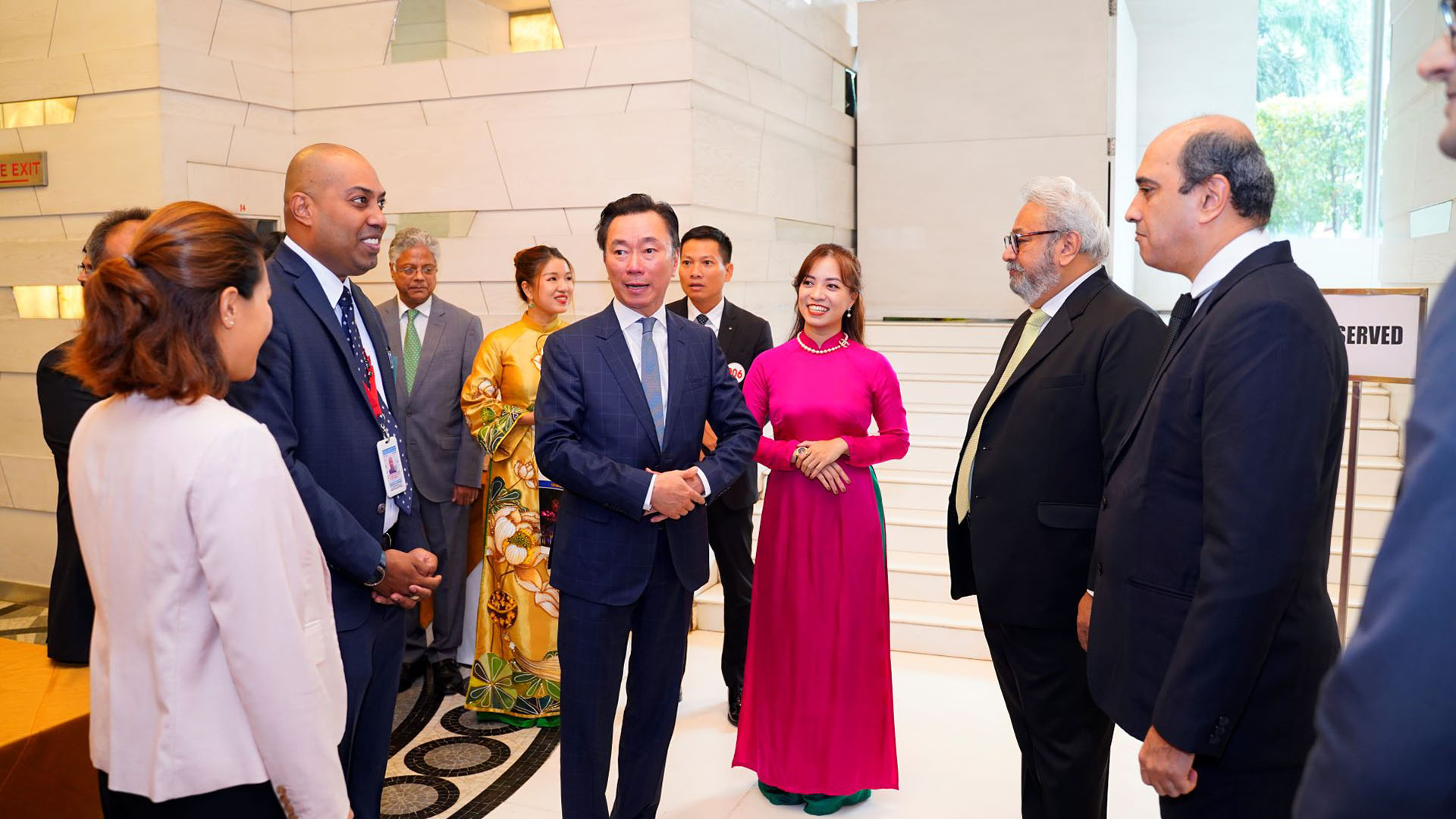 The event presented Da Nang, one of Asia's top trending destination, the city of exciting events and festivals to Indian tourism partners and was packed with all information of tourist products and services of Da Nang and Central Vietnam, especially for leisure, MICE and weddings, with an aim to boost the tourism exchange between Da Nang and India.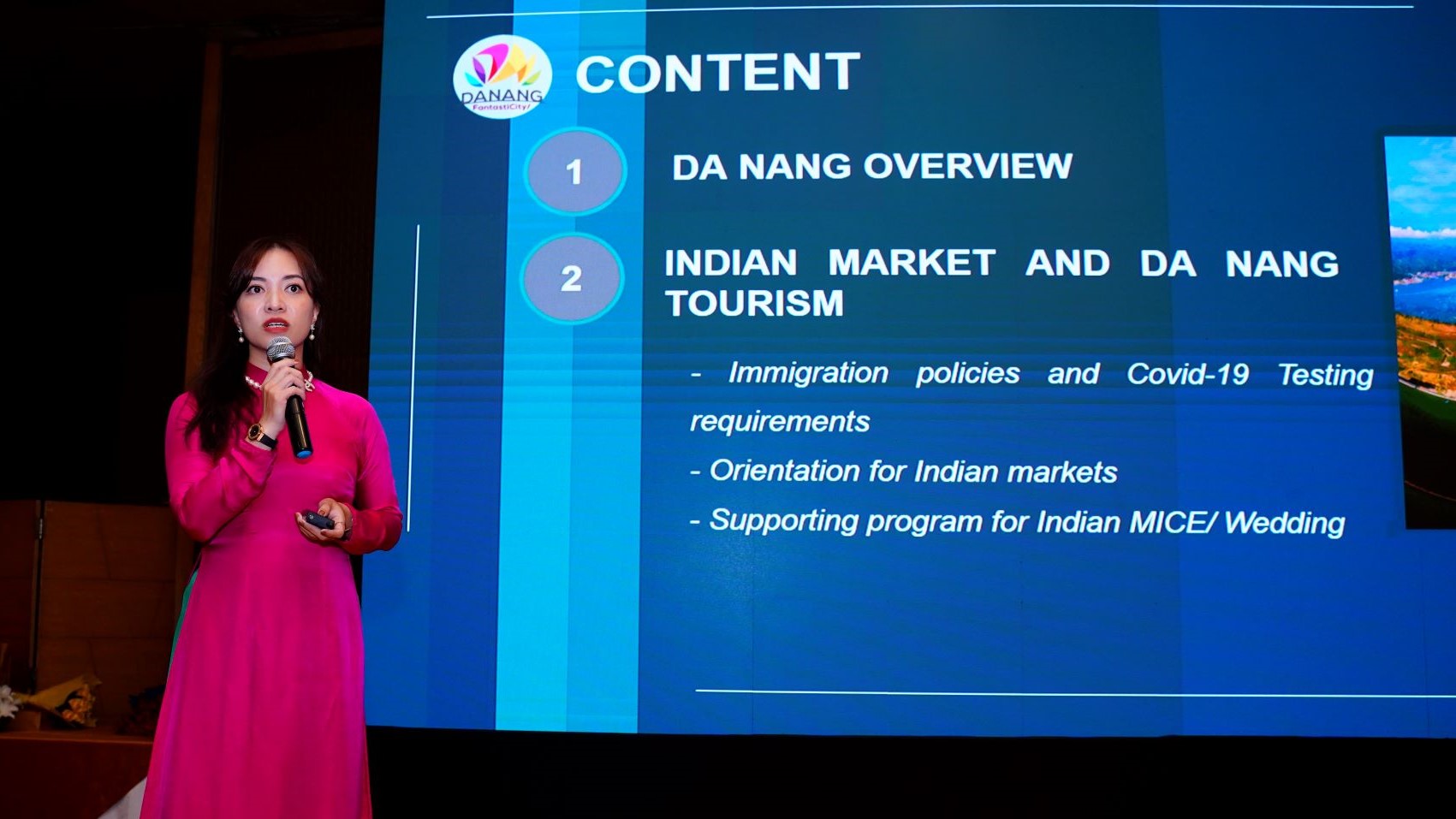 "It's golden time for us to enhance our mutual understanding and cooperation for tourism recovery and growth, considering the significant growth in trade and commerce exchange between Vietnam and India", Ms. Nguyen Thị Hoai An, Director of Da Nang Tourism Promotion Center, the event organizer remarked.
"Da Nang Tourism Roadshow in India 2022 is a great opportunity for us to showcase our beautiful coastal city along with its diverse tourism products and services as well as promote our MICE and wedding destination to India", Ms. Nguyen Thị Hoai An believed the event "opened a new chapter for tourism cooperation between New Delhi and Da Nang, Vietnam.
The event was attended by Mr. Pham Sanh Chau, The Ambassador of Vietnam Republic Socialist to India, Mr. Rajiv Mehra, Chairman of the Indian Association of Tour Operators, more than 90 guests comprising Indian travel companies, wedding planners.
Giving his speech at the roadshow, Mr. Pham Sanh Chau emphasized on the remarkable increase of outbound tourism from India due to the pent-up demand from for the last two year. According to Mr. Pham, the average number of visas for Indians to enter Vietnam has surged after COVID-19, it has increased 24 times i.e., from 250 visas per day pre-COVID-19 to 6000 visas per day at the moment. In this, the Vietnamese Embassy has received many requests for weddings or conferences in Vietnam.
Vietjet Air to launch direct flights between India and Vietnam, including Da Nang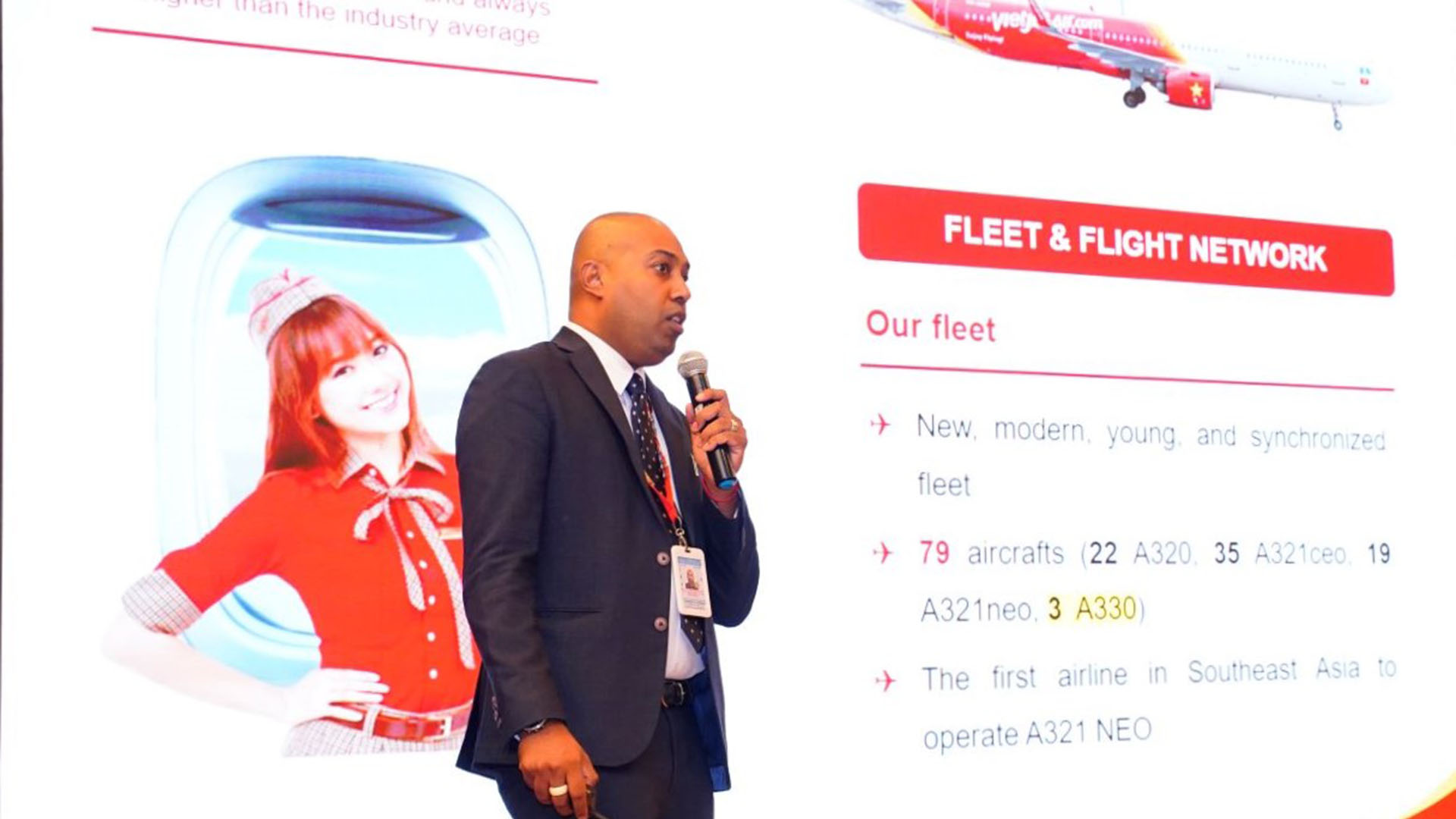 Vietjet Air giới thiệu đường bay thẳng giữa Việt Nam –  Ấn Độ
In cooperation with Da Nang to organize Da Nang Tourism Roadshow in India 2022, Vietjet Air has announced its new route plan with flights directly connecting major cities in India to Vietnam's top destinations, including Da Nang.
Vietjet will launch two first direct services linking Mumbai and New Delhi with Da Nang starting October 17 and 18. The airline will launch three more routes to Da Nang from Bengaluru (Bangalore), Hyderabad and Ahmedabad on November 28, 29 and December 1 respectively.
Additional services from key Indian cities New Delhi, Mumbai, Bengaluru, Hyderabad and Ahmedabad to Vietnam's economic and tourism hubs Ho Chi Minh City, Hanoi, Da Nang, Phu Quoc will also get operational starting September. Travelers can book promotional tickets from India to Vietnam with fares as low as INR9 (excluding taxes and fees) on every Wednesday, Thursday, and Friday from now until August 26 for travel period from August 15, 2022, to March 26, 2023 (excluding public holidays) at www.vietjetair.com
"With 17 direct services, Vietjet will operate the largest flight network ever between India and Vietnam from September onwards", said Mr. Jay L Lingeswara, Vietjet Commercial Director. "Travelers from five key Indian cities can now take direct flights to visit the beautiful coastal city of Da Nang, and then to surrounding tourism destinations including Hoi An ancient town, Hue Imperial city, My Son sanctuary and Son Doong, the world's largest cave, etc."
"It is also more convenient and affordable for Indian travelers to visit not only Vietnam's top destinations but also connect to other destinations in Southeast Asia, Northeast Asia, and all over Asia Pacific thanks to Vietjet's expanding flight network. As the first airline flying directly between Vietnam and India, Vietjet is confident of further strengthening both countries' connection in the coming time to meet travelers' evolving demands while being able to offer them the most affordable airfares and joyful flight experiences," Jay added.
MOU for enhancing cooperation between Vietnam and India
A Memorandum of Understanding signing ceremony for tourism cooperation and partnership was held in Da Nang Tourism Roadshow in India 2022 in the presence of the Ambassador and tourism businesses.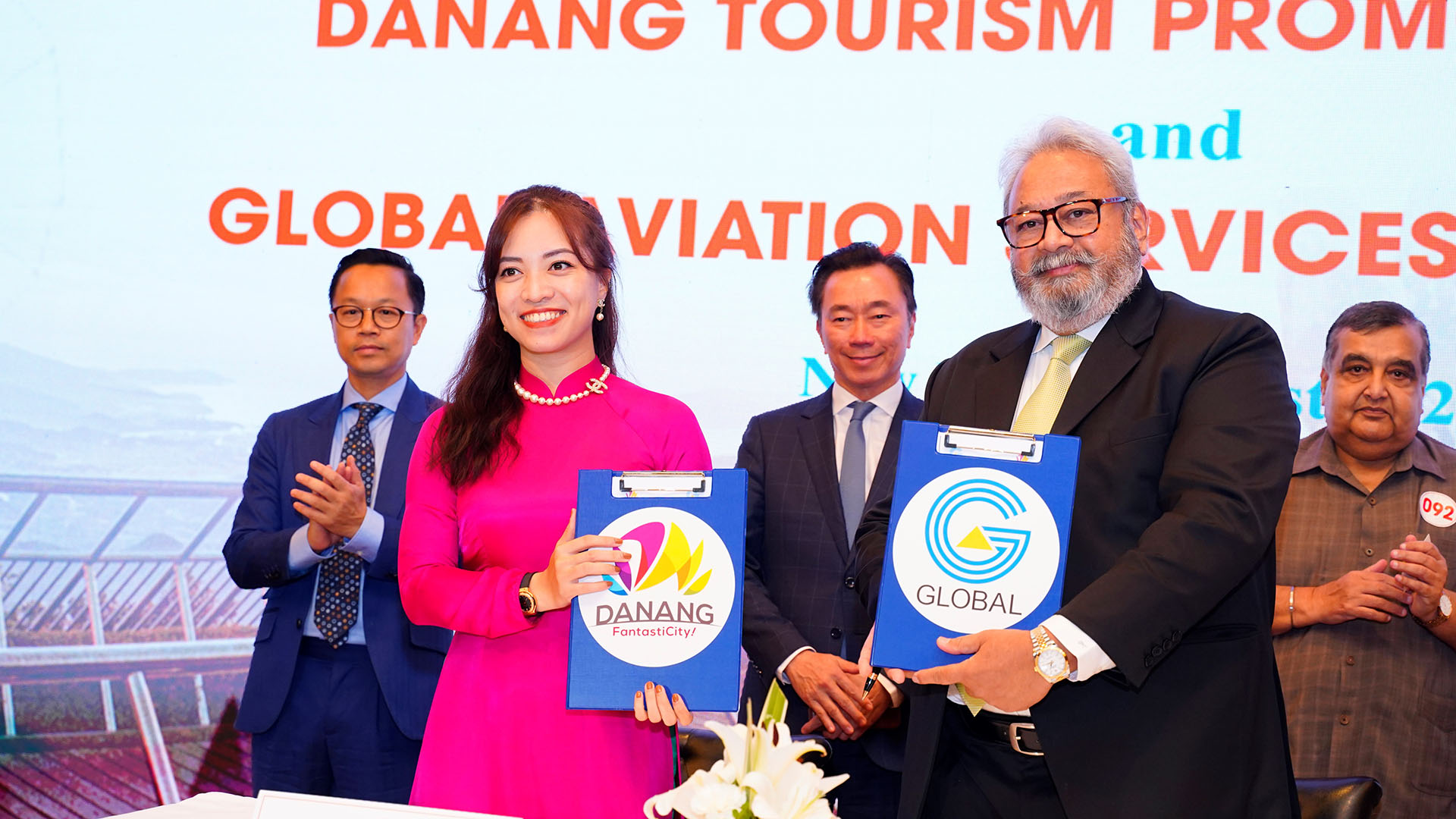 Da Nang Tourism Promotion Center (DTPC), the agency under the Tourism Department specializing in destination marketing and promotion established the partnership with Global Aviation Services Ptv. Ltd. (GASPL) to promote Da Nang in India. According to the MOU, the Da Nang agency pledged its support to Indian clients looking to learn more about the new destination.
Global Aviation Services has consulted DTPC in promoting activities to India since 2017, the company is also coordinator for Da Nang Tourism Roadshow in India 2022.
Mr. Prabodh Tipnis – Group Managing Director of GASPL believed the recent tie-up between the company and Da Nang Tourism Promotion Center along with the enhanced air connectivity from various Indian city to Da Nang, will witness a surge in tourism from different travel segments. "Da Nang Tourism will now have a local address in India and can be reached through our offices PAN India. This will also assist in enhancing the knowledge of the Indian trade partners the city has to offer, apart from Dragon Bridge and Bana Hills. The "Team Da Nang" in Global is confident in promoting the destination", Mr. Tipnis shared his positivity about the MOU.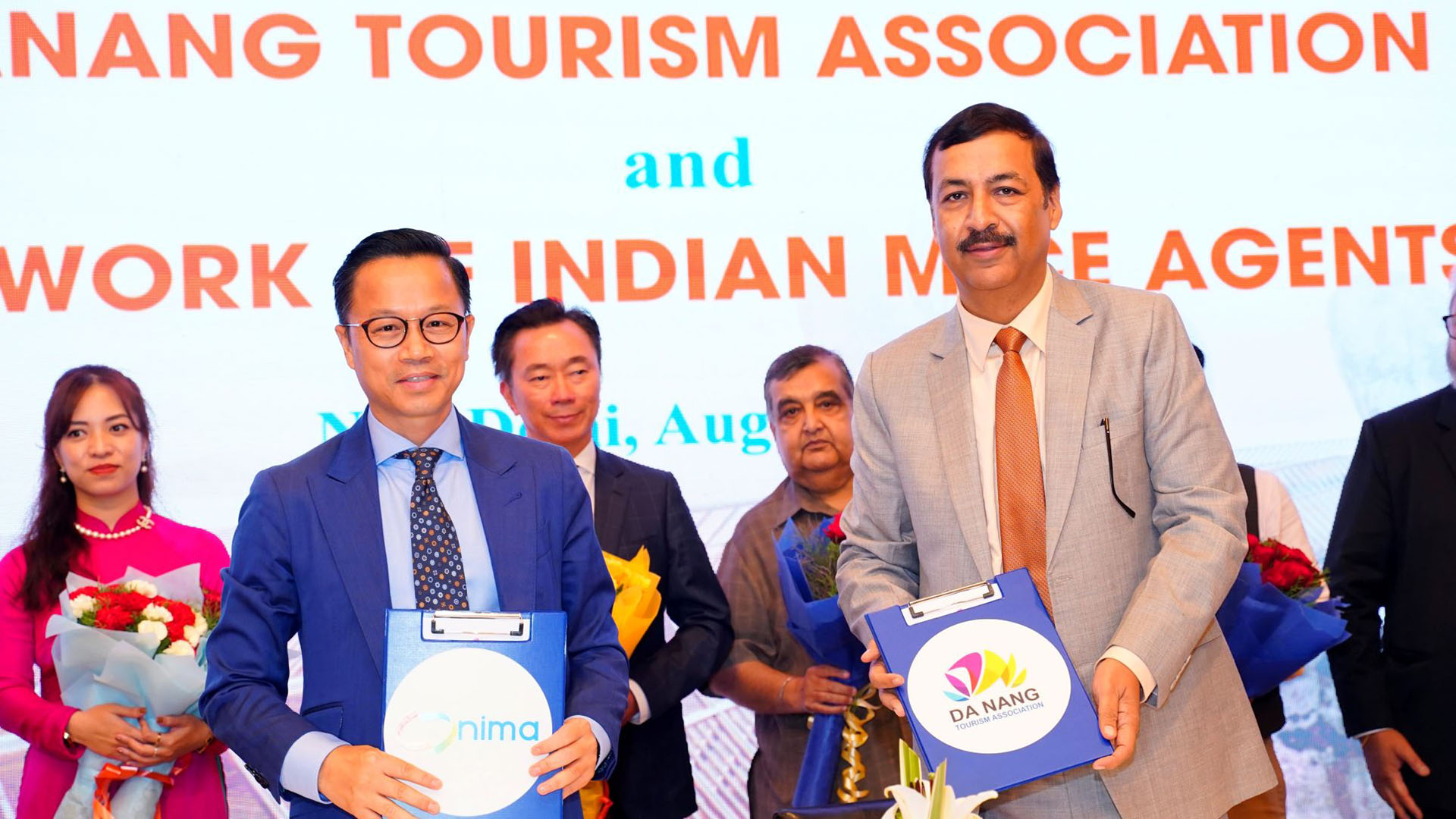 Da Nang Tourism Association (DTA) joined the MOU with Network of India MICE Agents (NIMA) aimed at developing MICE segmentation. DTA will respond to its partner's request for MICE products and services, meanwhile, attract more MICE groups through the association with NIMA.
The partnership established in 2019 resulted in the series of webinars co-organized by DTA and NIMA in 2020 to provide destination knowledge to India travel agents.
According to Mr. Jagdeep Bhagat, National Coordinator of NIMA, the organization is keen to continue the relationship with the Da Nang Tourism and believes in everlasting, constructive and progressive partnership between two organisations for mutual benefit.
Business networking session
17 tourism enterprises representing Da Nang, Central Vietnam tourism community including Furama Resort Da Nang, Vietnam Travel Mart, Vinpearl Group, Hoian Express, Almanity Resort & Spa, Hoa Binh Events, Vedana Lagoon Resort & Spa participated in the event to connect and introduce their products and services to over 120 tourism and media partners in India.
The event is expected to generate over 1000 business meetings and interactions.
Sharing the appreciation of the public – private partnership, enterprise representatives said the organizers have held the event at the right time to capture the market attention, facilitating the connection between tourism businesses between New Delhi and India.
Emphasizing on the importance of Indian inbound market for tourism recovery to many Asian destinations, especially Da Nang, Mr. Nguyen Duc Quynh, General Director of Furama Da Nang Resort revealed the plan to pamper Indian tourists with the focus on family group, MICE and wedding, including the setup of a restaurant and wedding services catering to Indian travellers.
Mr. Luong Van Trang, Director of Inbound Division, Vietnam Travel Mart, one of leading tour operators in Da Nang said that the company has its resources ready for India market and the event is one of the great opportunities for them to expand their connections to Indian travel agents and representative offices to attract India guests. In cooperation with Vietjet Air, the company is also organizing outbound and pilgrimage programs from Vietnam to India.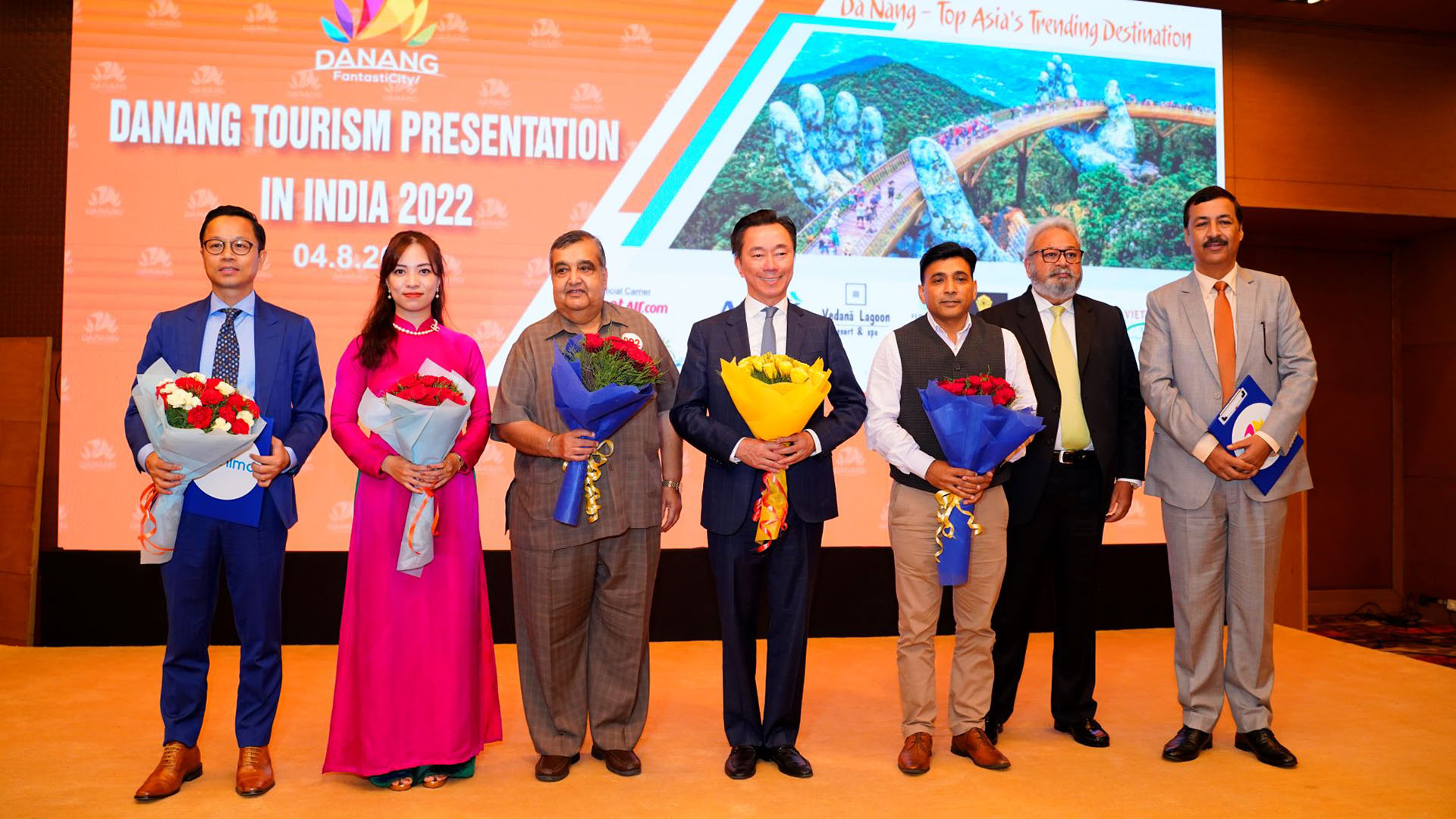 Danangfantasticity
Latest Posts