In order to boost the demand for domestic tourism on a national scale, the most luxurious resort in the Central Vietnam Sun World Ba Na Hills has just launched the second stimulus program after officially welcoming guests back post social spacing due to the Covid-19 pandemic.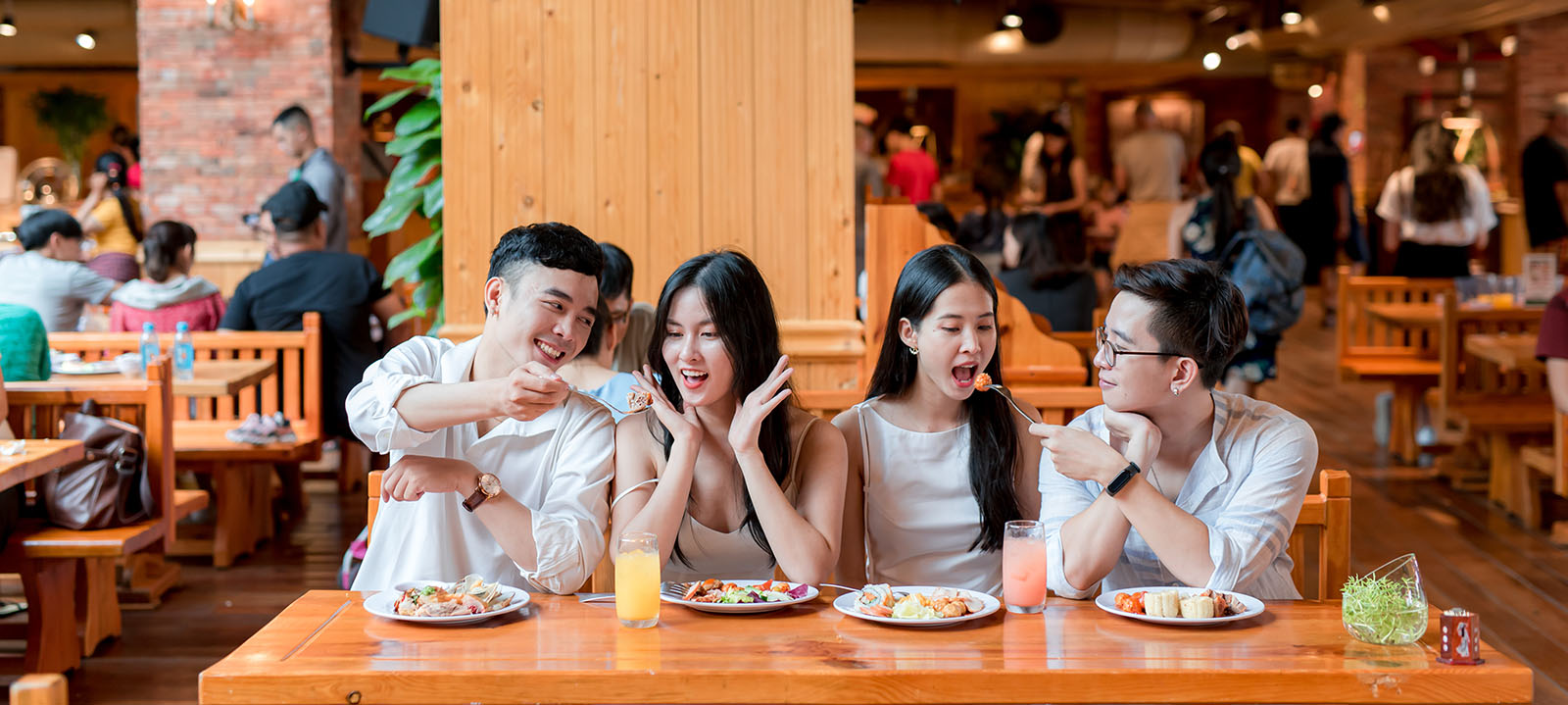 Accordingly, the leading theme park in Vietnam Sun World Ba Na Hills will implement the stimulus program "Love Vietnam – Travel Vietnam" on a national scale from May 15 to July 15 with attractive incentives: offering buffet tickets for travelers with Ba Na cable car tickets.
Specifically, when buying an adult cable car ticket at the price of 750,000 VND, visitors will be given a buffet voucher worth 255,000 VND, buying tickets for children from 1-1.4m for 600,000 VND will be given a buffet voucher worth VND 128,000. Children under 1m will be free of charge.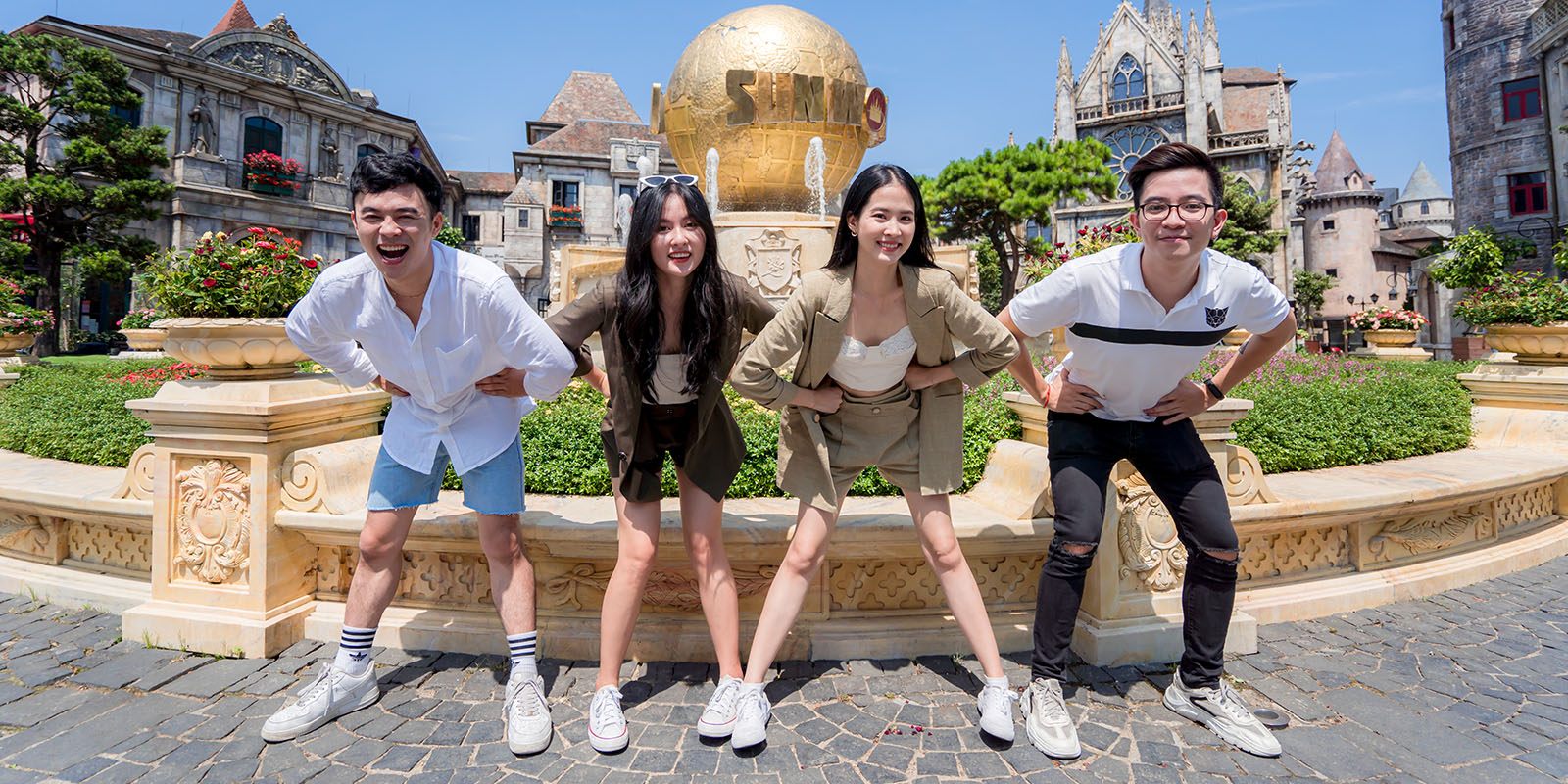 Previously, right after reopening from April 30, Sun World Ba Na Hills released a large-scale stimulus program named "Central-Highlands, what are you waiting for? Lets' get to Ba Na Hills", of which there are discounted prices of cable car tickets up to 60% for travelers in 19 Central-Highlands provinces from April 30 to May 31. This attractive promotion has partly shaped an exciting atmosphere and excitement for visitors to have fun in Ba Na during the last time.
Sharing the decision to launch two consecutive promotions, Mr. Nguyen Lam An – Director of Sun World Ba Na Hills said: "The Covid-19 pandemic has caused serious damage not only to the tourism industry, but also the economy in general and the tourists' "wallets" in particular. Therefore, in order to activate the tourism market, especially the domestic tourist market, we need to offer tourism products that converge 3 factors: The most beautiful form; Quality service; The most affordable price to motivate tourists to "open the wallet" in return of having fun and relaxing time here. That is why Sun World Ba Na Hills launched two sequential promotions with attractive incentives to warm up the domestic tourism, create jobs for employees and gradually revive the travel industry".
With the promotion program "Love Vietnam- Travel Vietnam" just been launched in Ba Na Hills, visitors from 19 provinces and cities in the Central region and Central Highlands now have two options to enjoy Ba Na excursions.
Already globally-famous for the legendary Golden Bridge, and considered to be the most luxurious resort in the Central region, Sun World Ba Na Hills has never failed to amaze tourists with its products and services, namely Golden Bridge regarded as an icon of Da Nang tourism, ancient French-style castles, beautiful fairy-like gardens, the largest indoor playground – Southeast Asia Fantasy Park and the popular Ba Na carnival shows ….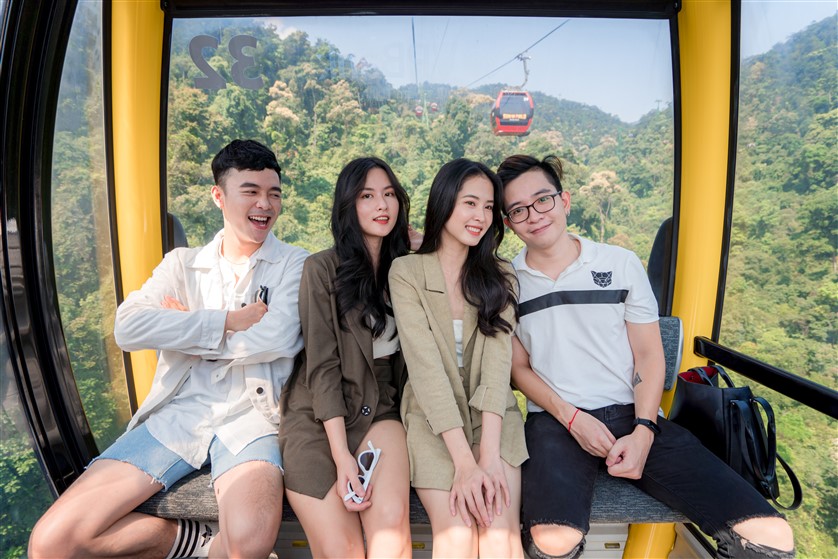 During the downturn to prevent the Covid-19 epidemic, this high-class resort took advantage to renovate the landscape, maintain the cable car, renew the campus by planting more precious flowers and copper as well as investing in new products, promising to bring many new and attractive experiences for visitors. Ba Na Hills has also been planting many rare rose varieties at Morin Rose Garden, creating the most impressive rose path in the Central region …
In particular, enjoying buffet can be considered as an interesting experience not to be missed in Ba Na Hills. Not only the typical dishes of three regions of Vietnam such as Hanoi bun cha, southern pancakes, spring rolls in Central Vietnam, but also gorgeous Asian and European culinary specialties are available in Ba Na. The diversity of cuisine in Ba Na is the reason why this resort offers visitors a combo of cable car and buffet tickets.
Simultaneously deploying two unprecedented incentive programs for visitors, Ba Na Hills wishes to generate an impulse to stimulate the national spirit "Travel is patriotism" in each Vietnamese people now to replace the spirit of "Staying at home is patriotism" in the period of social isolation owing to epidemic.
Luong Vy – Consecutively launching two large-scale stimulus packages, Ba Na Hills provokes love of the country among tourists
Latest Posts