Come to Bana Hills on Halloween to enjoy "The Pumpkin story on Kingdom of Light"
Come to Bana Hills on Halloween to enjoy "The Pumpkin story on Kingdom of Light"
Halloween 2019 in Ba  Na Hills is an exciting story, starting with a magical village with a story of a pumpkin…
Officially open from 1/10 to 31/10, Halloween Festival 2019 at Sun World Bana Hills will open a world of discovery for tourists coming to the attraction on this occasion, telling them a different story that has never been told before…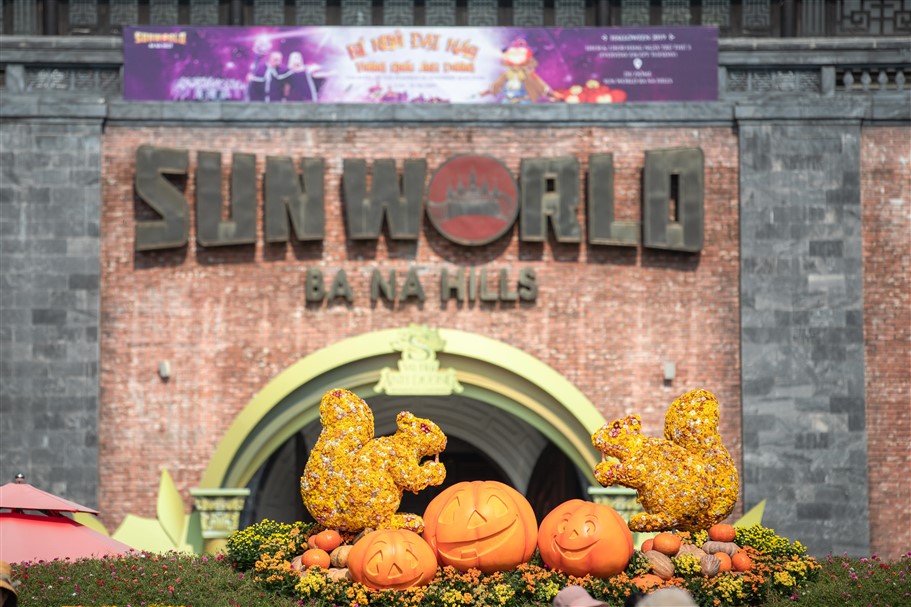 Right from the gate, the pumpkins are carved into funny and scary faces, welcoming tourists to a "fairy land"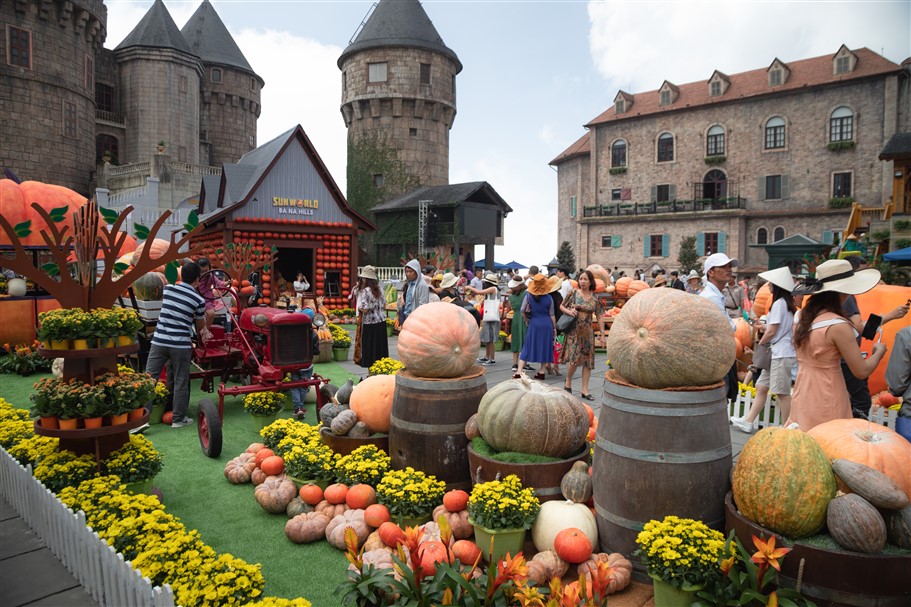 A "magic village" appears in Du Dôme Square, and the villagers are the many pumpkins in different sizes.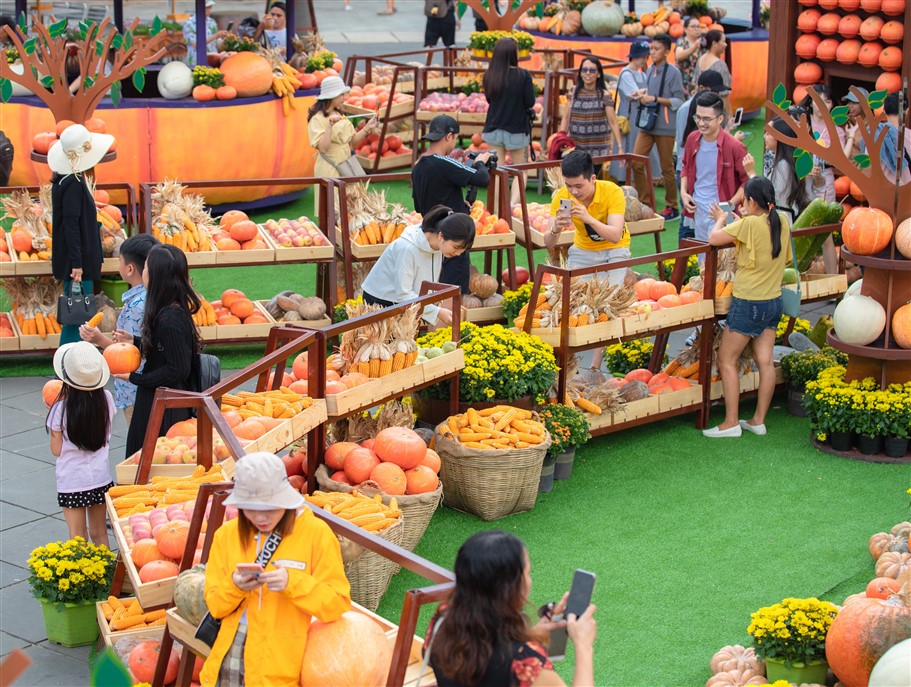 There is a "pumpkin market" right in the heart of the village. A peaceful sight of the market with buyers happily choosing the pumpkins, taking photos of the pumpkin shelves or the huts created from pumpkins.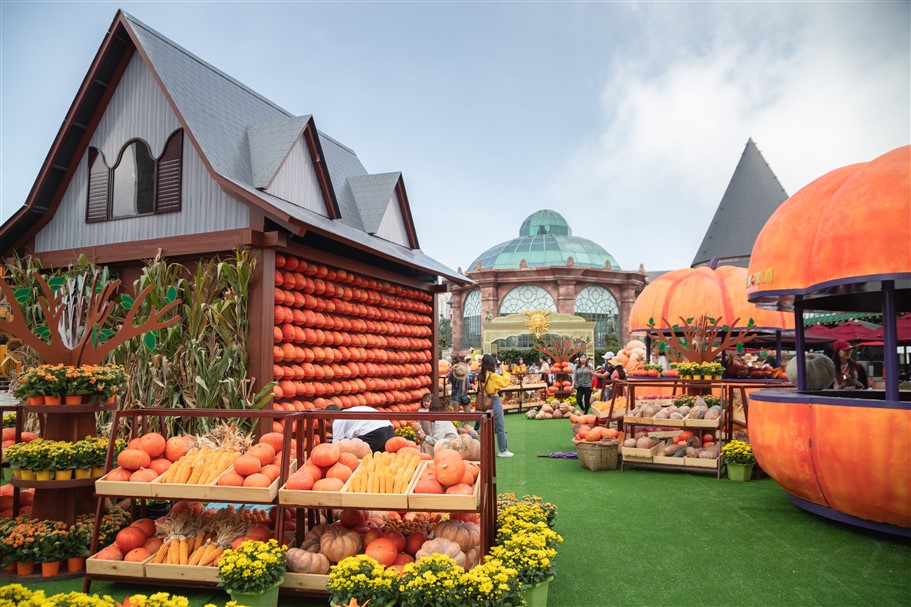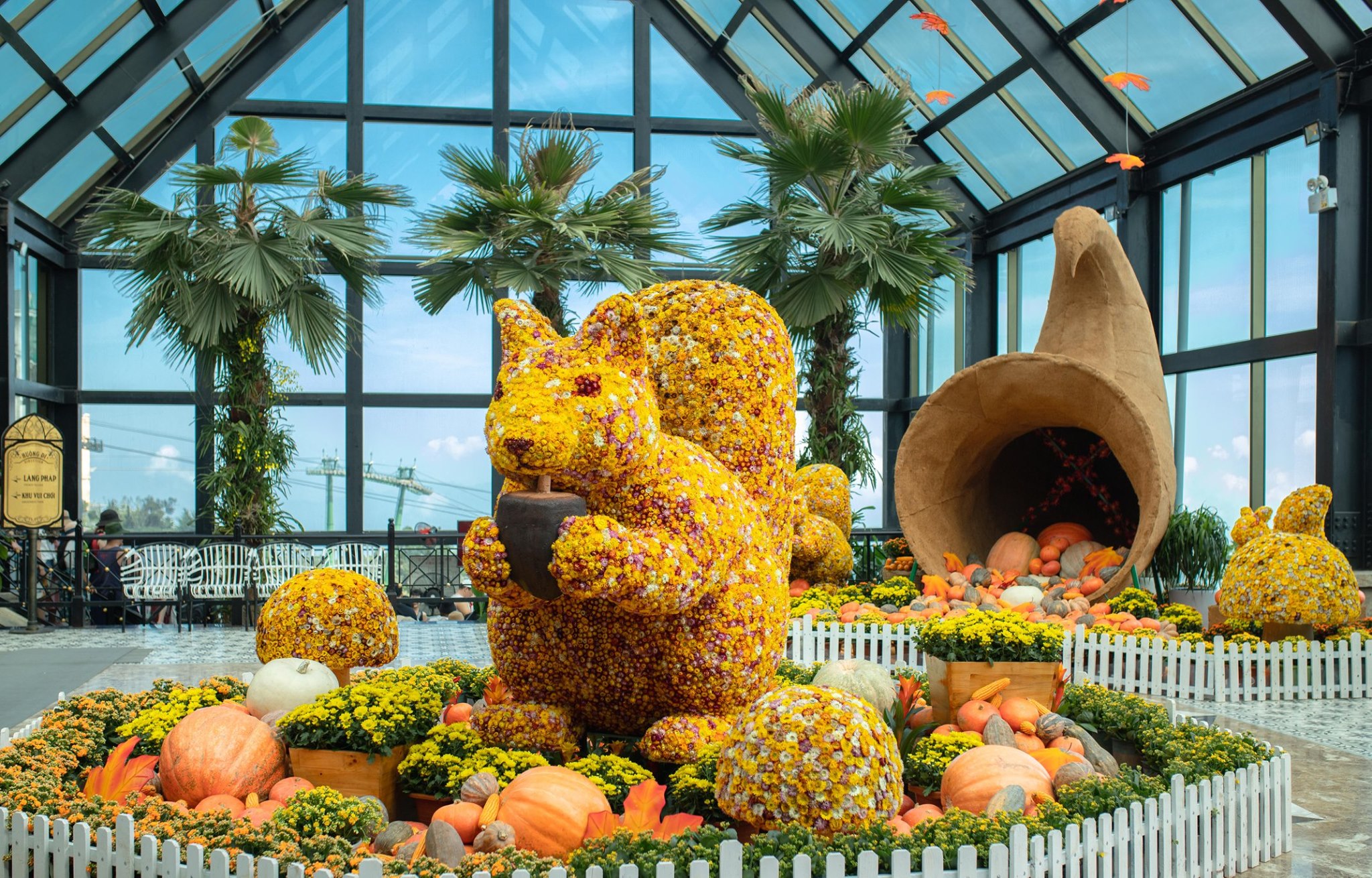 Enjoying the peace of the magical village, no one could expect that a normal pumpkin can turn rebellious.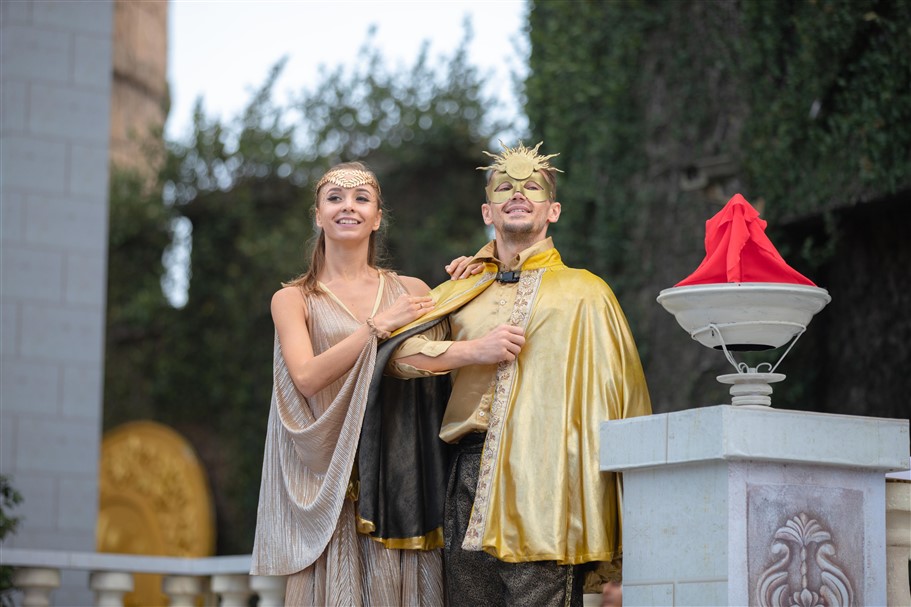 At 10h30 am, all the villagers welcome the appearance of the King and Queen of the Kingdom of Light from the pace, a signal of the start of the festival season in the country.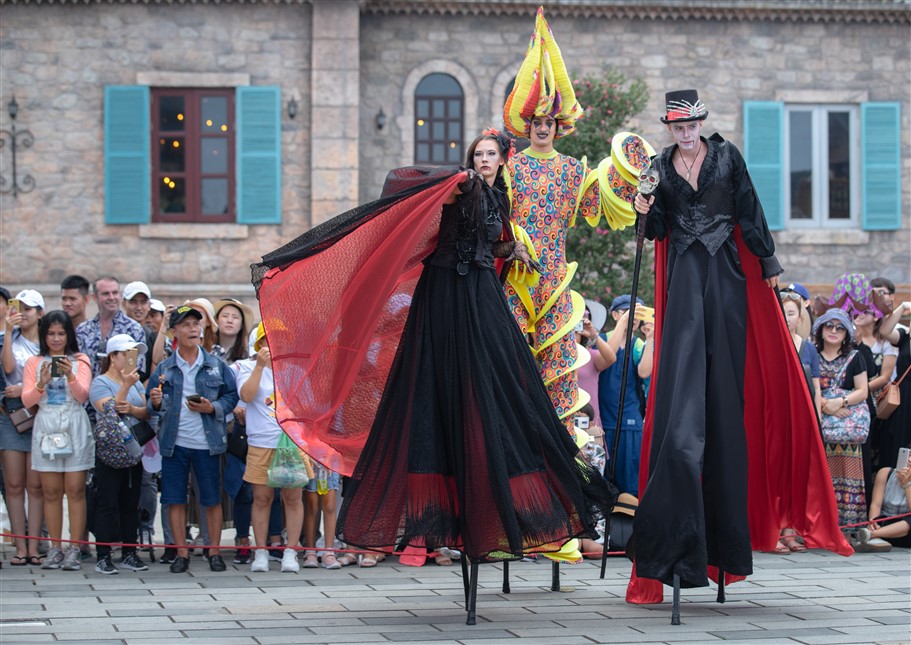 Unlike usual, this time there is something strange happening in the Kingdom of Light. A rebellious group in the Land of Magic was multiplied in mass number because of gene modification. The evil pumpkin learned how to light fire in his head and started a plan to conquer the Kingdom, terrorizing the King and his villagers.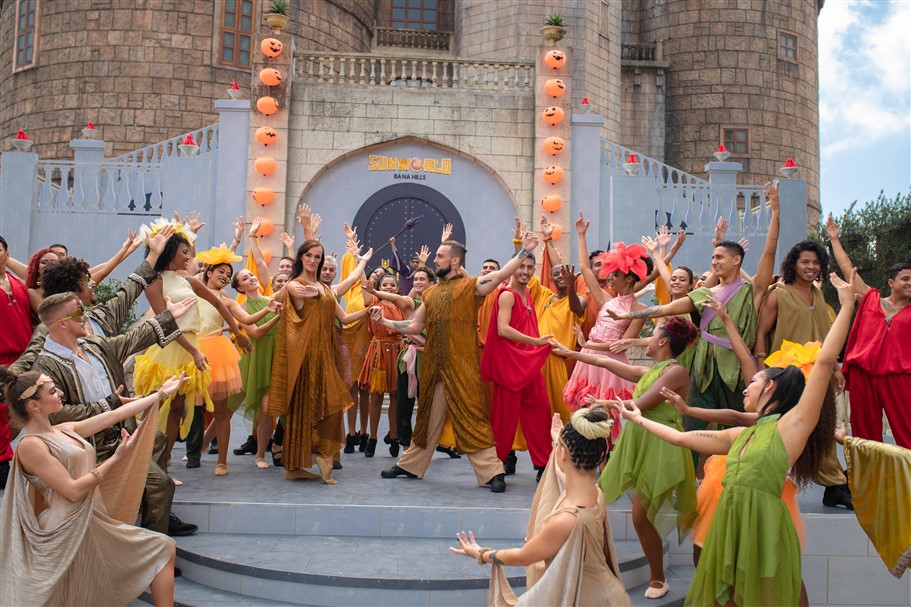 With their magic, the King and Queen of the Land of Magic helped the King of Light turned the pumpkins to frozen, changing them to cute things, bringing peace back to the Kingdom of Light, beautiful and colorful as usual. The festival continues with endless parties.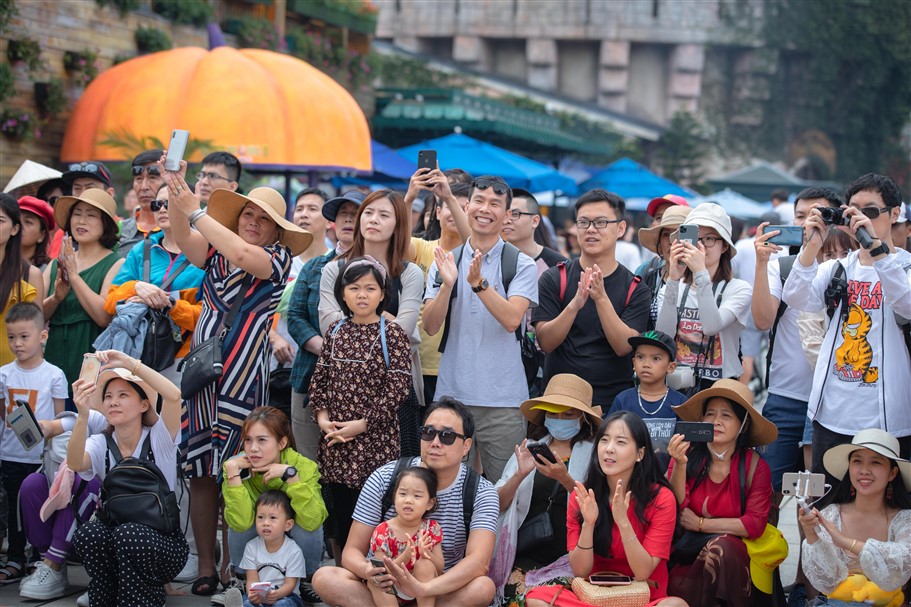 The show is performed by hundreds of international artists, with different art forms from dancing, circus to magic…bringing all surprises to the audience.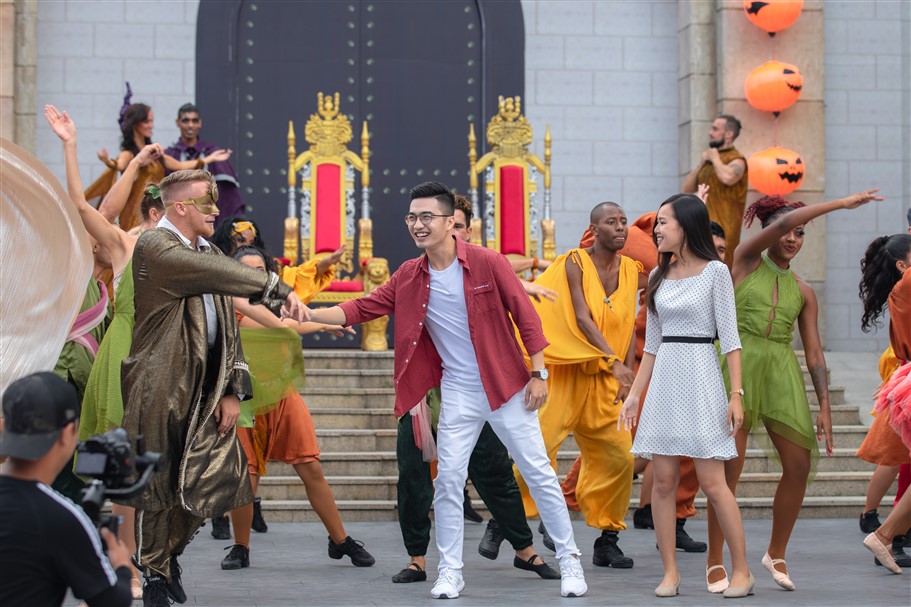 The audience are so excited to check in with the artists after the show (from 10h30 to 14h30 everyday, except Tuesday).
Don't forget to enjoy your fun at the Kingdom of Light with beer and the Halloween traditional at Beer Plaza and many other restaurants.
Halloween in Ba Na Hills will bring tourists to  a fairytale land. But we are telling you only half of the story, you need to come to Ba Na Hills to really enjoy the full story and experience for yourself. We are sure that you will be surprised and entertained.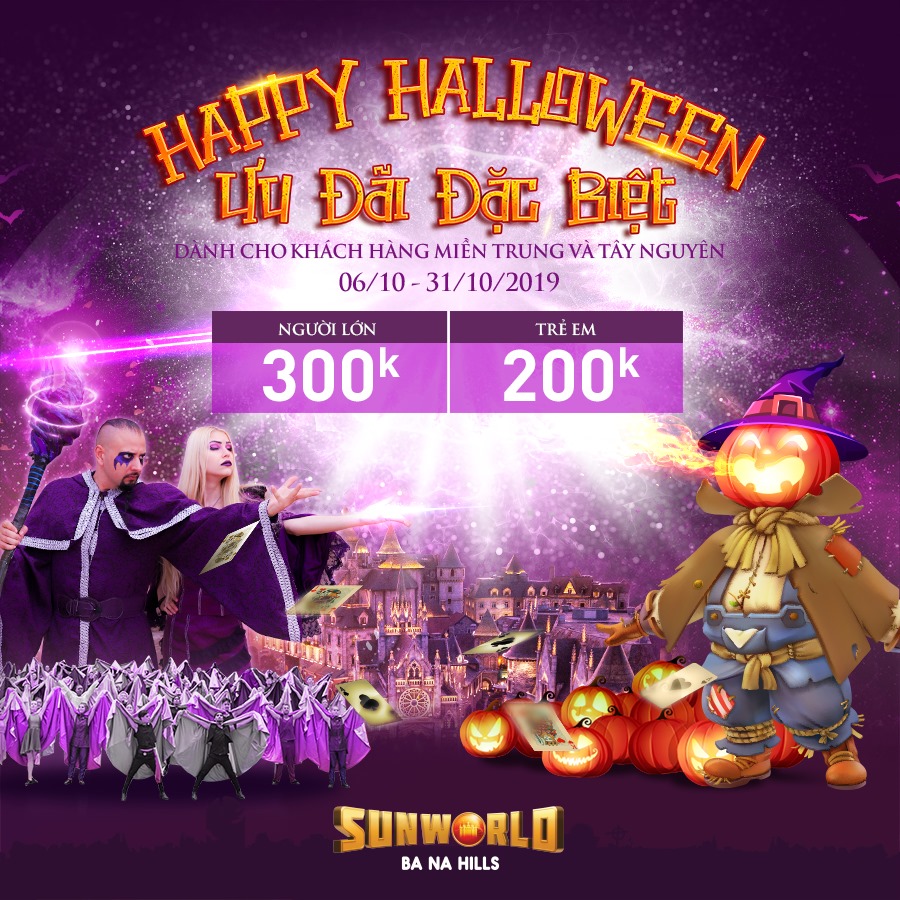 On this festive occasion, from now to end of 31/10/2019, Sun World Ba Na Hills will apply special discounts for tourists of 19 provinces and cities of the Central and Highland Area.  Accordingly, the cable car ticket for Bana Hills will be discounted by 60%, from 750,000 dong/adult, to 300,000 dong; and from 600,000 dong/child to 200,000 dong.

Customers from 14 provinces in Central Vietnam: Thanh Hoa, Nghe An, Ha Tinh, Quang Binh, Quang Tri, Thua Thien – Hue, Danang, Quang Nam, Quang Ngai, Binh Dinh, Phu Yen, Khanh Hoa, Ninh Thuan, Binh Thuan and 5 provinces of the Highlands: Kon Tum, Gia Lai, Dak Lak, Dak Nong and Lam Dong… will only need to show their ID such as: passport, National ID or driving license with their address at 19 mentioned provinces and cities. For kids, a show of birth certificate or passport is sufficient.
Latest Posts