Fascinating programmes to welcome Clipper Race fleet

Between 17 and 20 February 2016, various fascinating programmes will be held to welcome the participating teams of the 2015 – 2016 Clipper Round the World Race during their stay in Da Nang.
During their 4-day stay in the city, either a beautiful local beach or the Han River will be selected to host a parade of the racing yachts. If the Han River is chosen for this event it is expected to take place on a section between the Rong (Dragon) and Thuan Phuoc bridges, and the Han Bridge might swing open.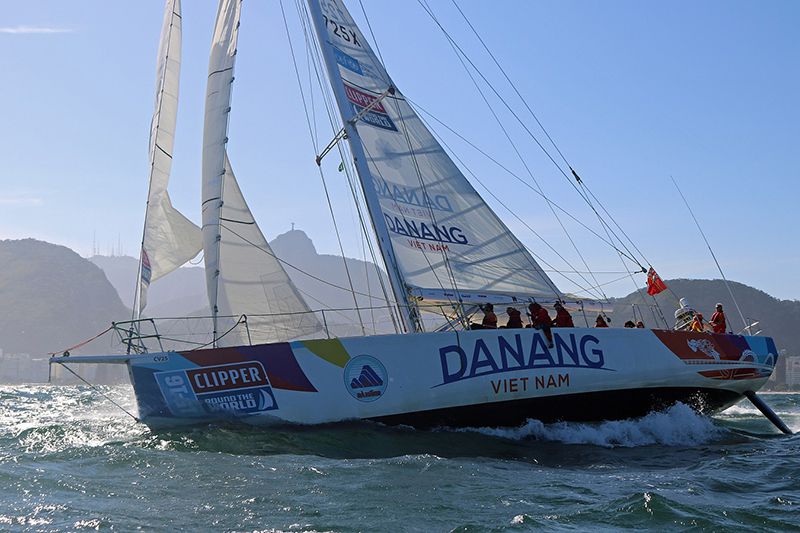 In addition, there will be various programmes such as boat tours along the Han River, and visits to the racing yachts for the benefit of visitors who want to be involved in exchange activities with the crew members. There will also be boat tours to Da Nang Bay for those who want to participate in a farewell ceremony when the Clipper Race fleet leaves Da Nang and continues the race to Qingdao (China).
Numerous roadshows about Da Nang-Viet Nam will take place in the race's major destinations. In particular, such events are scheduled to be held in Sydney on 26 December 2015, New York in June 2016, and the UK in August 2016 when the fleet completes its journey.
The Da Nang branch of Viet Nam Television (VTV) will be responsible for broadcasting this large-scale international event, and will work jointly with VTV to show the event on VTV1, VTV3 and VTV4 channels.
Meanwhile, Da Nang Radio and Television, along with the Da Nang Today and the Da Nang Cong An (Police) newspapers will be the main media agencies to report about the races. They will also offer free-of-charge advertisements for local businesses, who are the sponsors of the Da Nang-Viet Nam team's racing yacht, in their publications.
Theo baodanang