New trend of young people: combining travelling and taking couple/ family photo album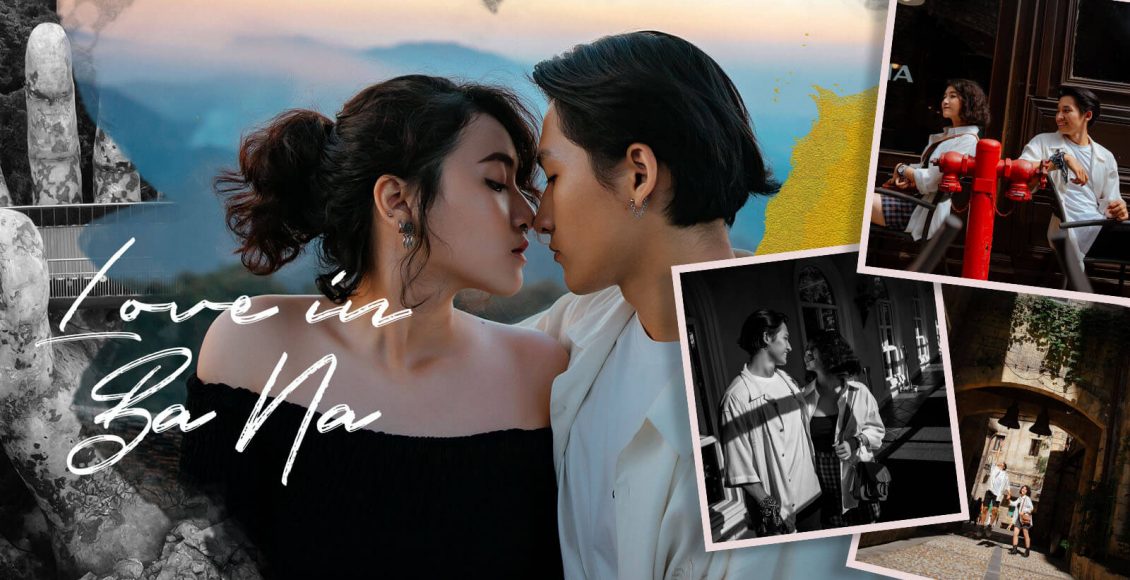 Along with the development of social networks, the active young people have more needs to move and explore more places, especially with their "loved ones" or small families. The latest trend among the youth community is traveling in combination with couple photography, with the more beautiful and unique angles the better!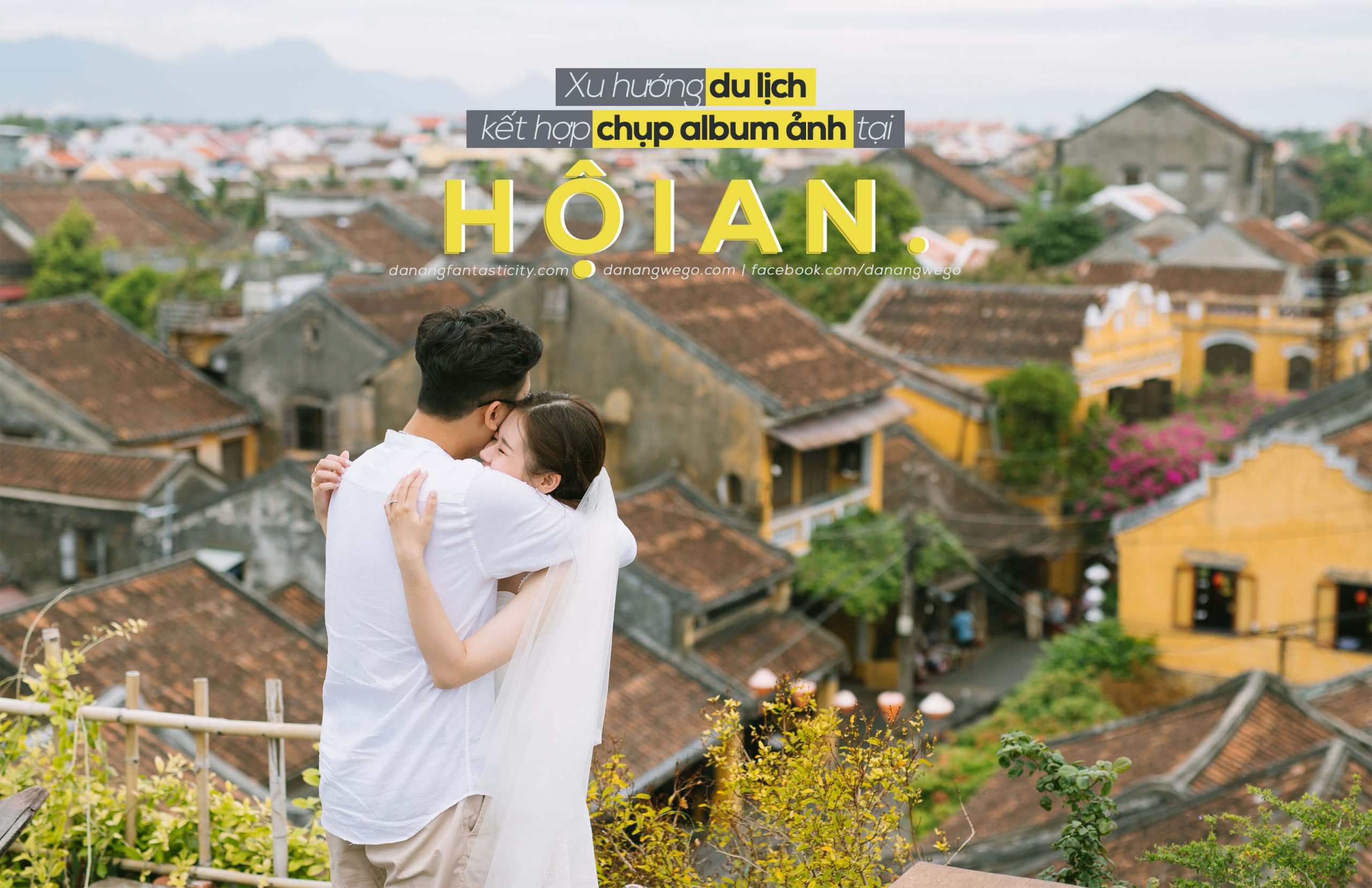 A destination in Vietnam that has to be mentioned in this trend is the ancient town of Hoi An. Voted as the most romantic destination in the world by so many famous travel magazines, it can be said that Hoi An is the first choice of couples who want to capture their experience moments.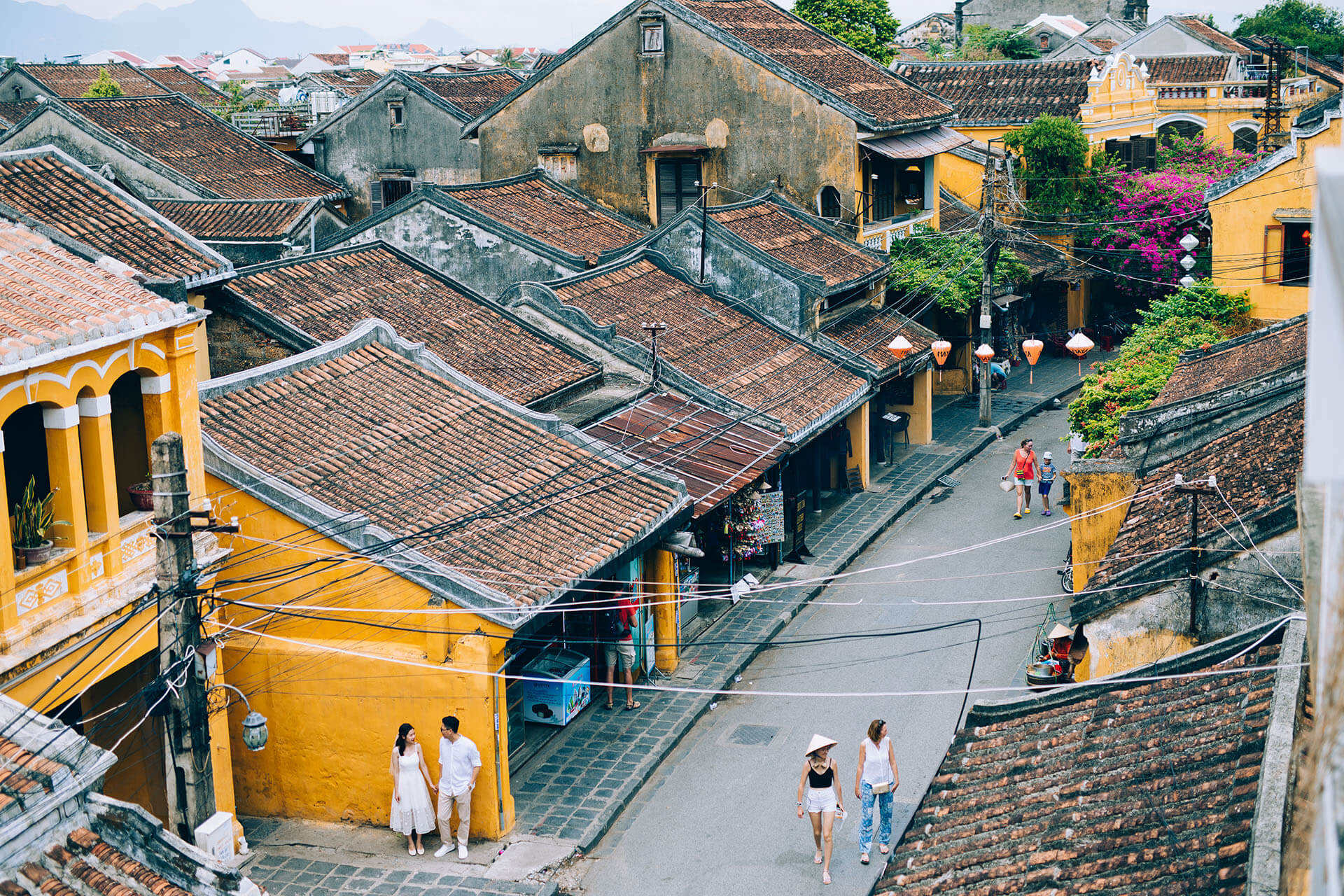 Hoi An is inherently the place chosen by the bride and groom couple because it is a small city with extremely lovely architectural features. The main roads in the old town are small, less traffic and most are walking streets so it is easier to move. Golden walls, old tiled roofs and colorful lanterns will be a beautiful backdrop for any worthy photo.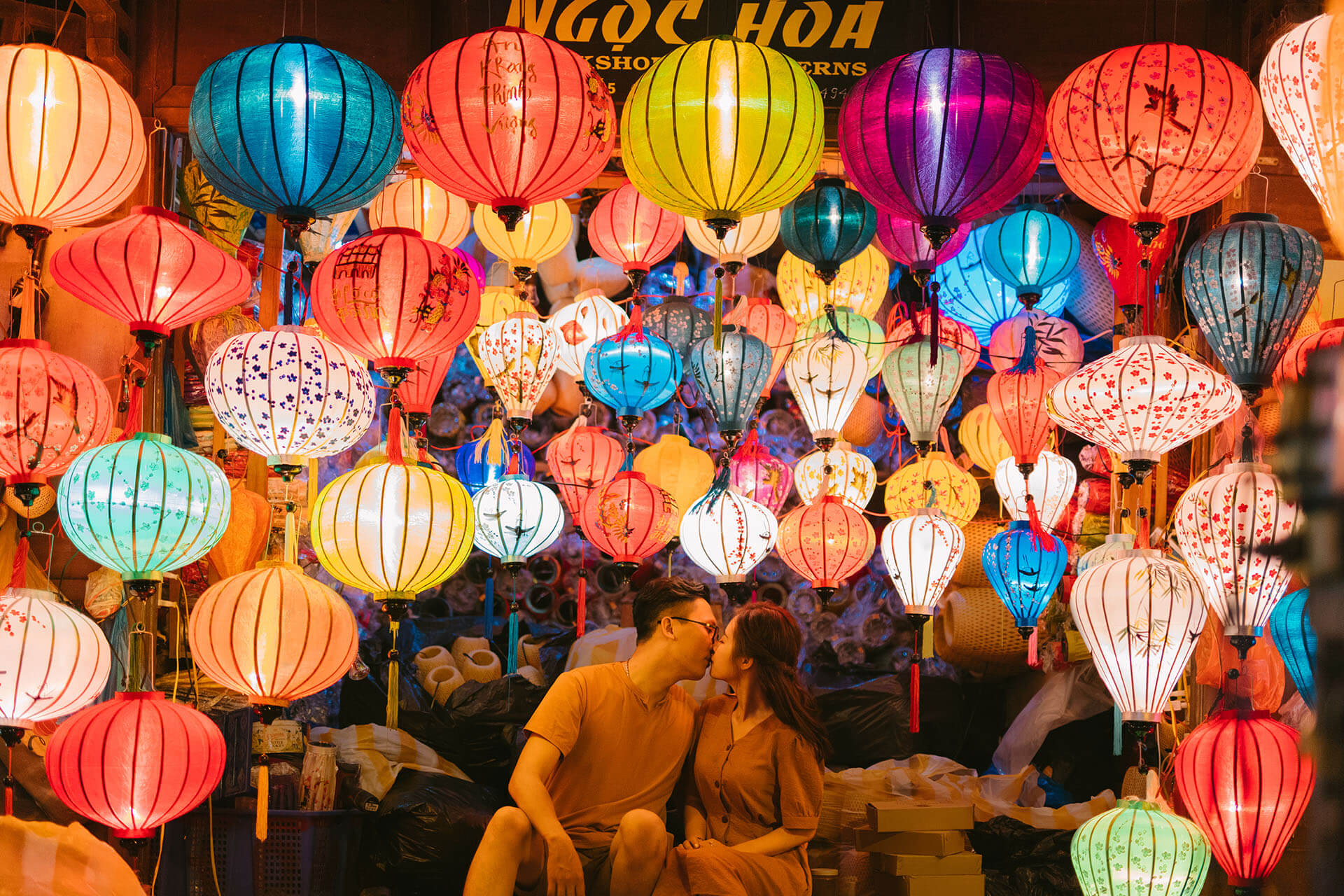 The most demanding photographers also have to agree with the romantic corners of this city. Evening strolling by the river, or releasing the flower lanterns to the river from the boats will be more and more charming for shimmering photos.
A popular destination for wedding photo albums, Hoi An now welcomes groups of young people and couples who come here to take photos for their memories. The walls of yellow or red, the prominent paper flowers will make the photos come alive, and more colorful than ever.
Tips for some beautiful couple or group photo spots in Hoi An: the main roads of the walking street – Tran Phu, Nguyen Thai Hoc, along the Bach Dang riverside, the old house of Tan Ky (remember to go inside) , Japanese Bridge, Hoi An view from An Hoi, Ba Mu Pagoda, Faifo Café with the top-down angle…
In addition to Hoi An, Central Vietnam also has a favorite destination for domestic and foreign tourists, and it is becoming more and more popular for couples and families to come and take lovely albums. That is Ba Na.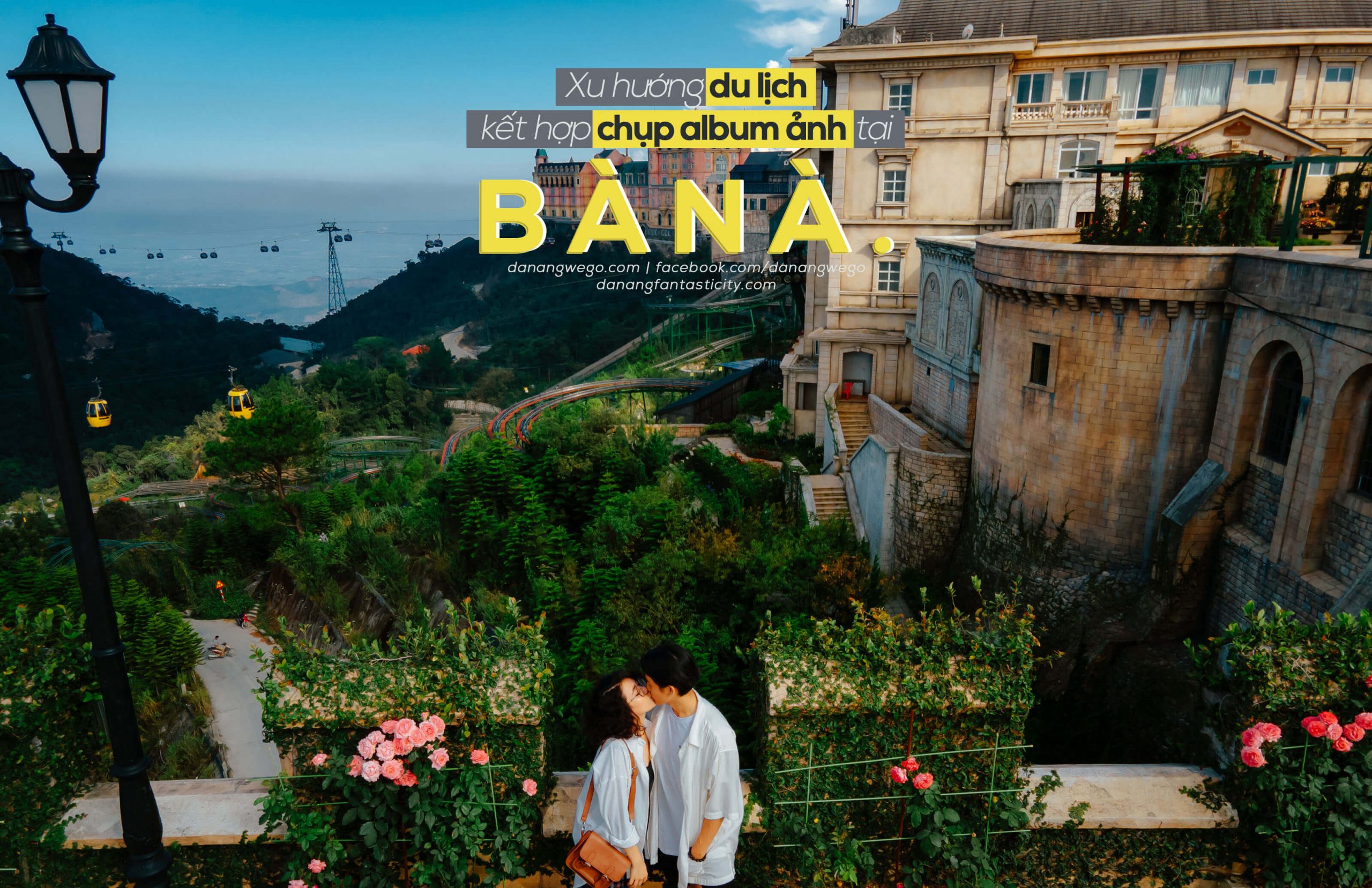 With the arrival of the Golden Bridge in 2018, Ba Na is constantly on the list of the most popular destinations in the country as well as abroad. So of course, this new trend cannot be without Ba Na. In addition to the legendary angles for the wedding photo albums, Ba Na is also the place where young people choose to take albums with friends or family.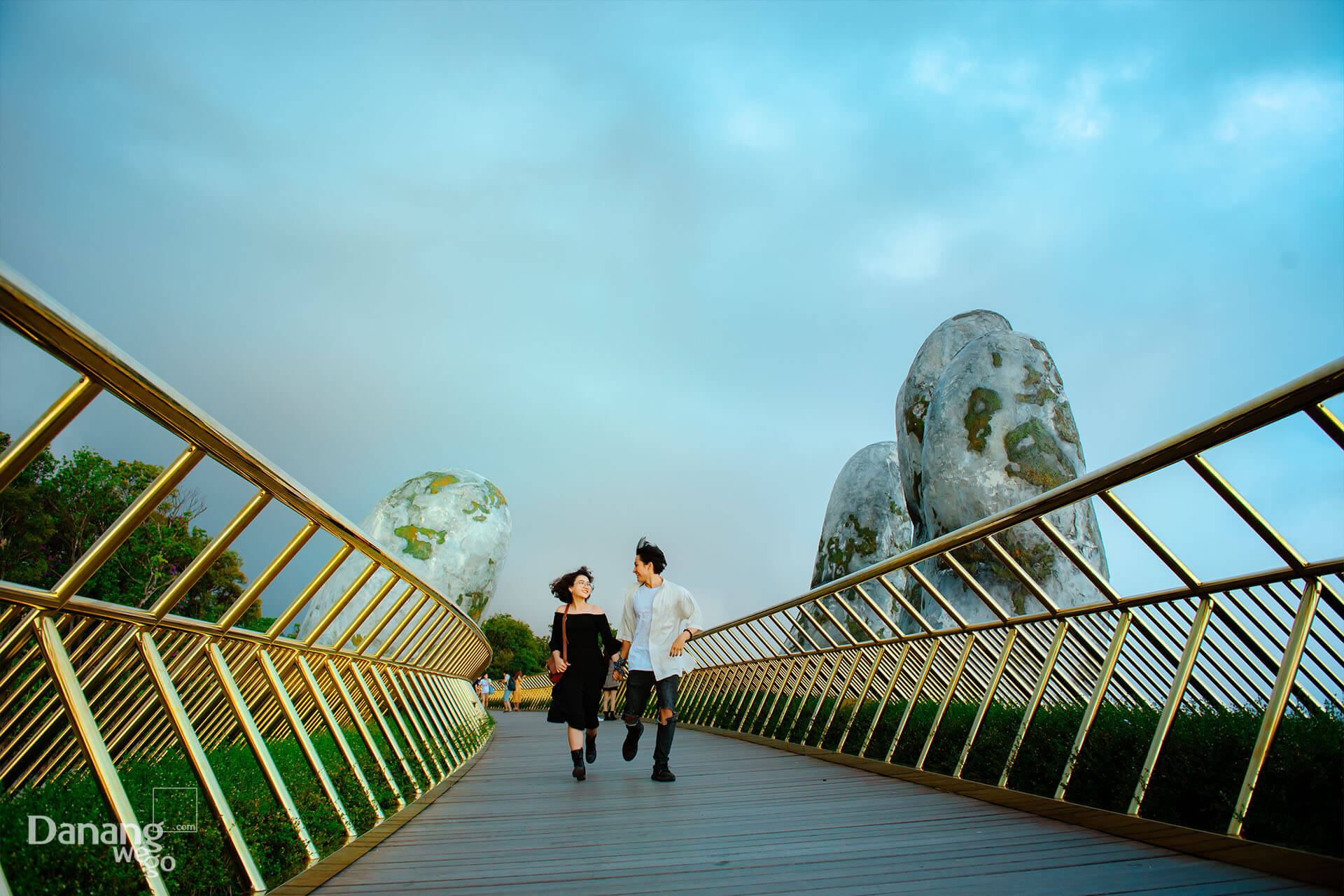 Let's go with "the one" or your family and wear couple shirts to have a super nice pictures on the Golden Bridge, where every time of the day is beautiful and sparkling!
With beautiful European architecture and unique, gothic style buildings, this place will help your photos become more unique – and different.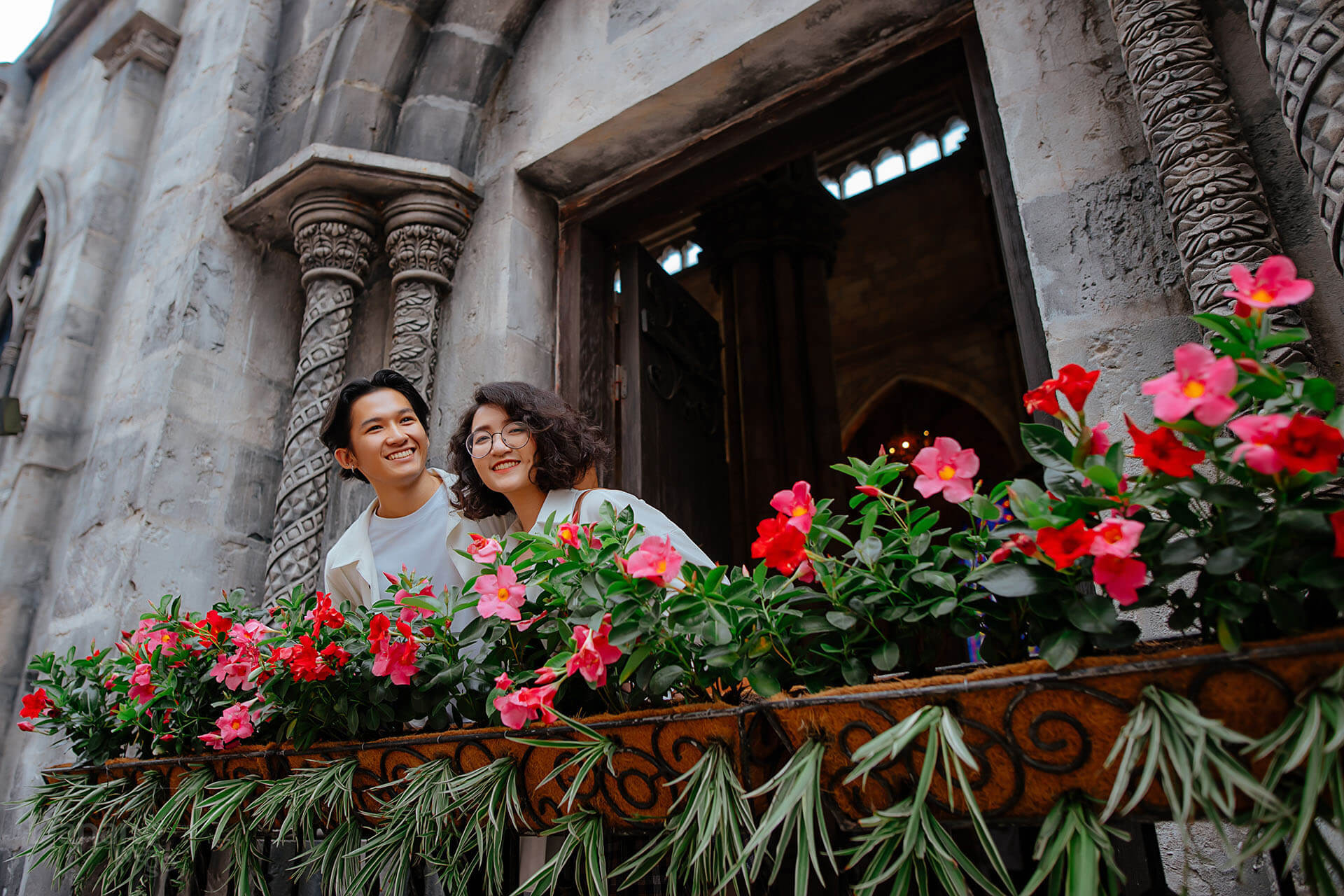 Do not miss Fantasy Park with attractive games, it will also be a colorful background for your group. Go to Wax Museum to take pictures with famous people. Le Jardin d'Amour flower garden will be excellent choice for those who like nature, love the scenery, and the climbing train will provide you some unique frames.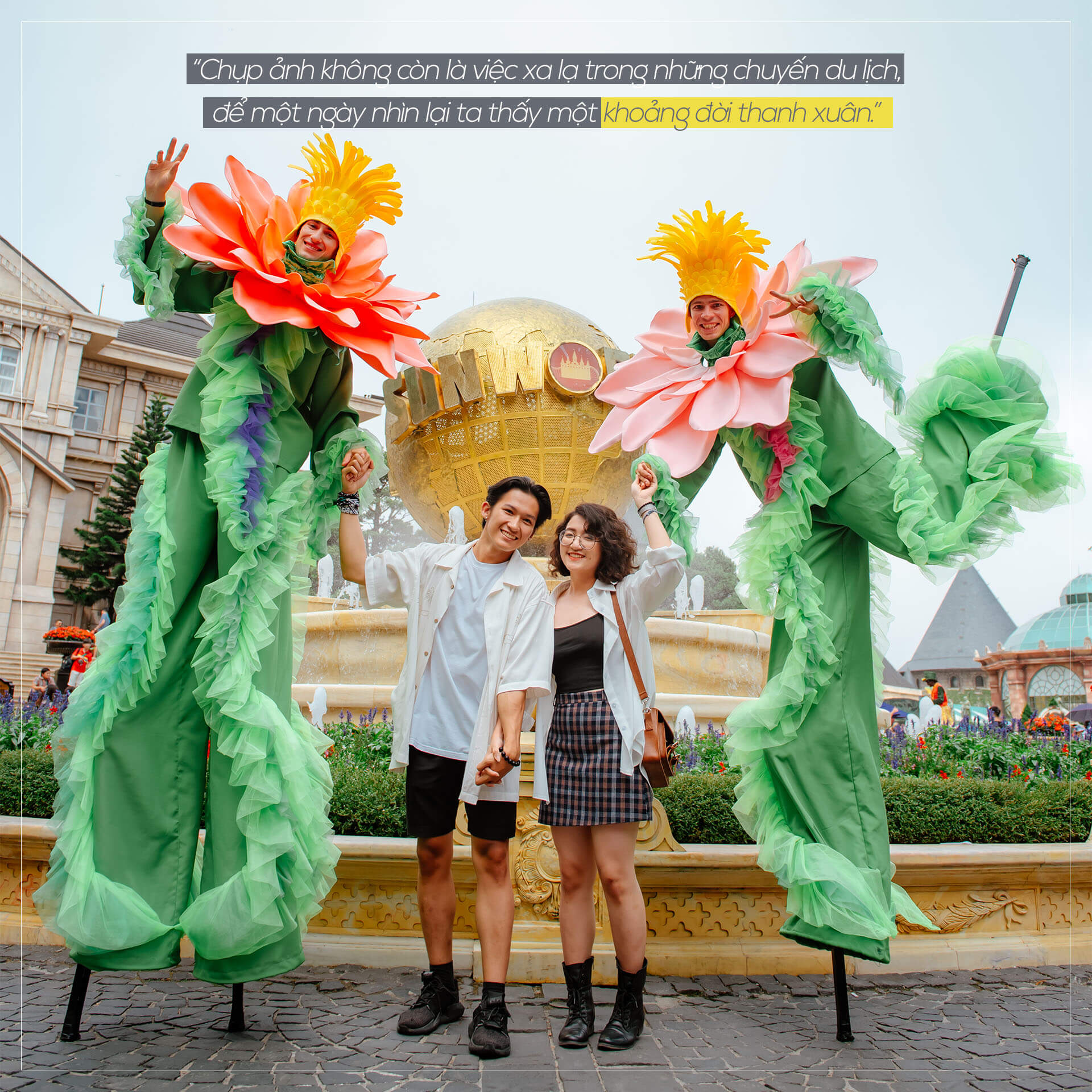 Especially, every day, Ba Na has many outdoor music and dance programs of European artists, something very unique in Vietnam!
In addition, every year, festivals in seasons with unique themes such as Halloween with pumpkins, Christmas with the story of Snow Queen, Spring Festival, Summer Beer Festival, etc. are the best corner photo spots for your family.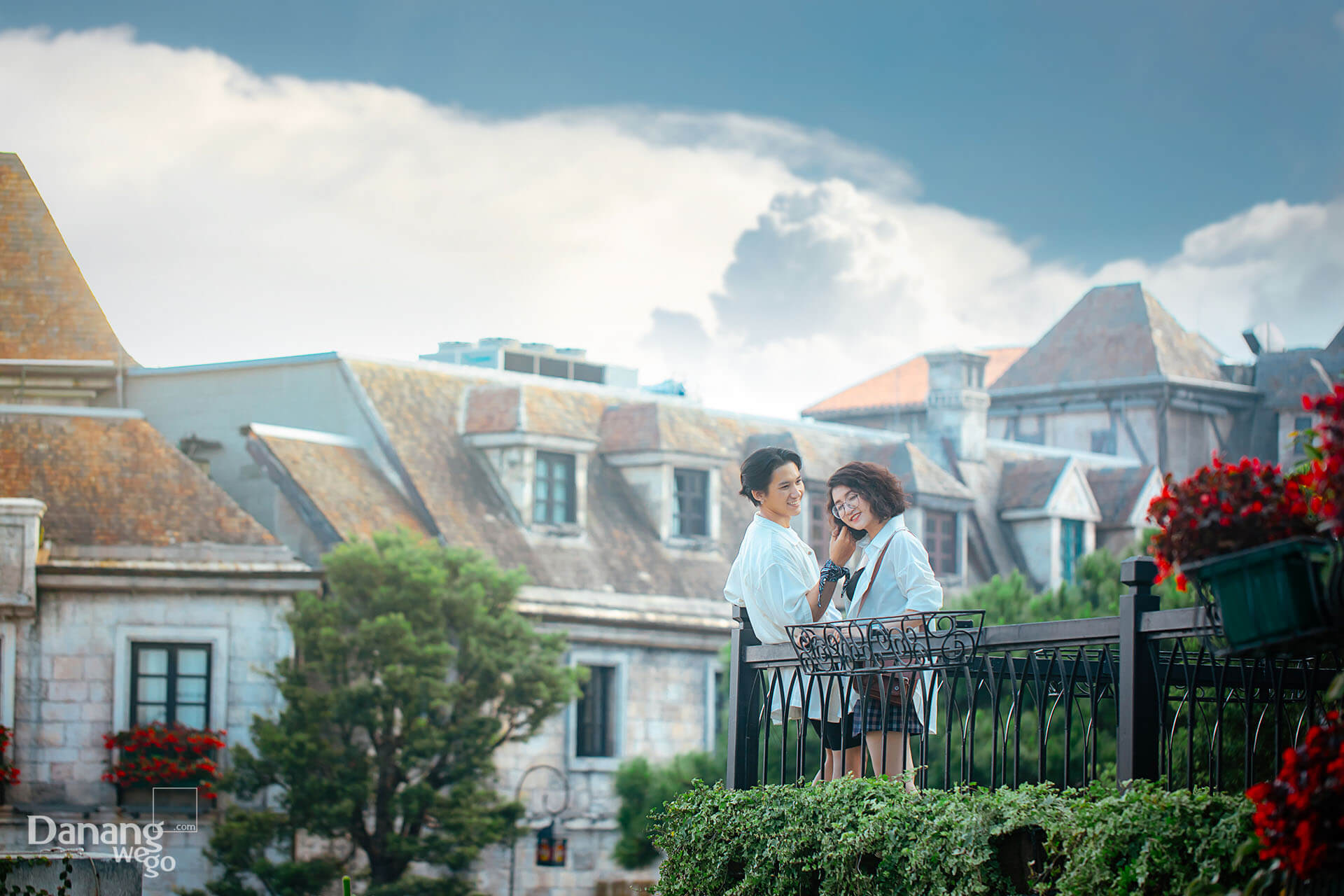 Ba Na is offering very interesting stimulating promotions for groups of friends, families who love traveling and love to explore. Don't miss the summer – the best season to experience and take photos in Ba Na!
---
To ensure you have the best photos when you come to Ba Na with your loved ones, you can check out couple photography service. Of course, every couple wants a reputable, reliable and suitable team, as well as a reasonable price. Team DanangWeGo is a suggestion for couples who are looking to visit Ba Na & hoi An. Whether you want to take photos in a vintage couple theme or a ulzzang concept, or a unique, unconventional idea, we will guide and accompany you.
You are not comfortable posing? Are you afraid of the lens? Don't worry, our team will spend time chatting and getting to know you, so you can be most comfortable. Just enjoy the experience, we will capture the moments for you!
For more information about photography packages at Ba Na & Hoi An please visit website or inbox:
Website:

danangwego.vn

Fanpage:

Facebook.com/danangwego

Facebook messenger:

m.me/danangwego
Huan Nguyen
Latest Posts