Flying and sightseeing: Danang – Hue from above
Danang has been famous for beautiful landscapes, from the river to the mountain, from the sea, the islands or the bridges. How about seeing Danang from a different angle? Hai Au Airlines will bring a different experience to you where you can enjoy the best views of Danang from a height of 300m.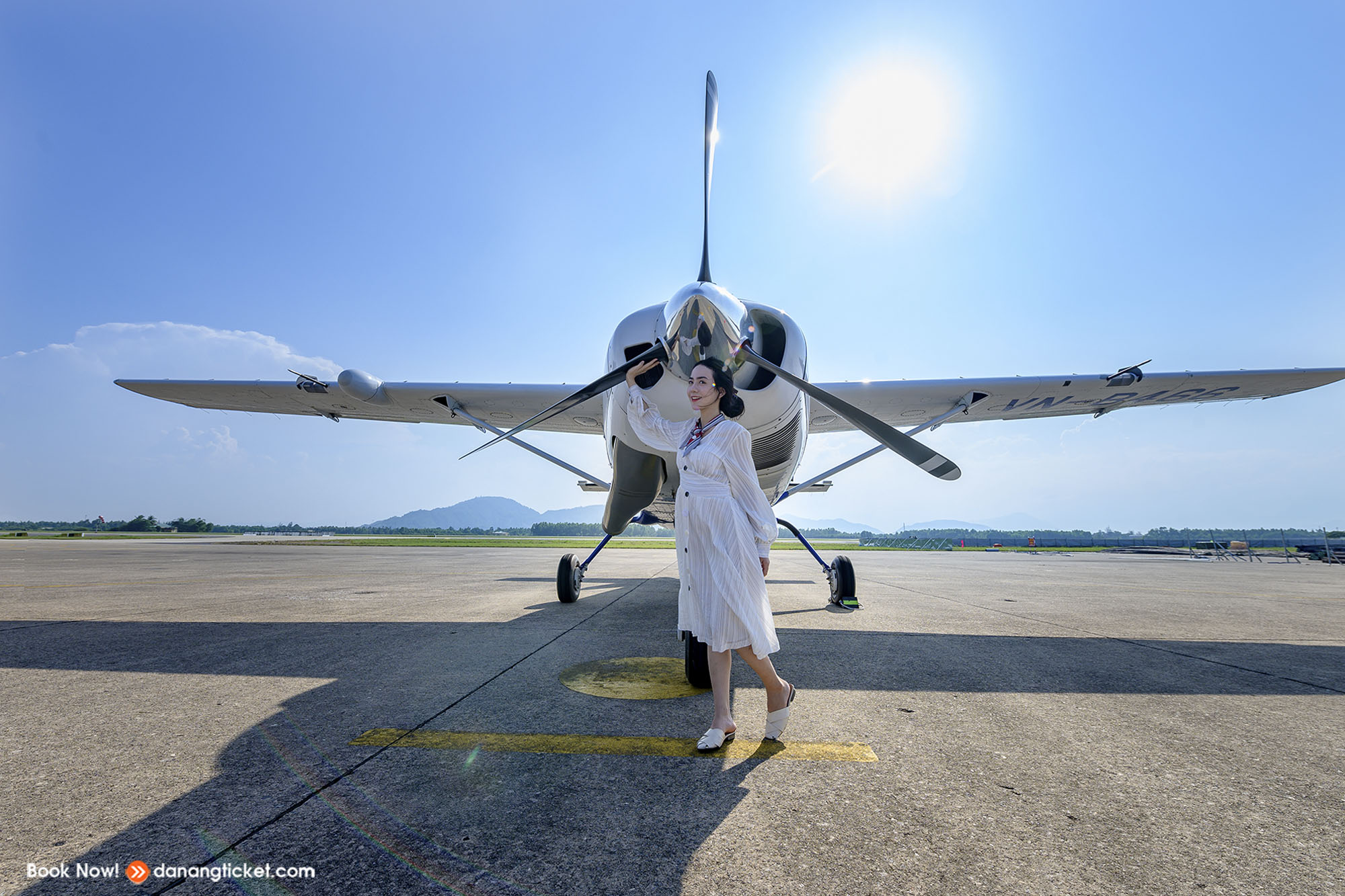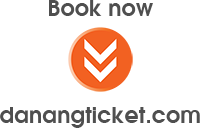 Hotline: 0901 990 691 (Ms. Ngân Hà)
The flight by Hai Au was launched on 25th April 2019, with the journey over Danang lasting for 30 minutes by hydroplane Cessna Grand Caravan 208B-EX, taking off and landing at Danang International Airport.
The plane can carry 12 passengers, with the passenger cabin connected to the pilot cabin, enabling a whole different experience for passengers. Each pilot is also a personal tour guide for you, introducing different places in Danang.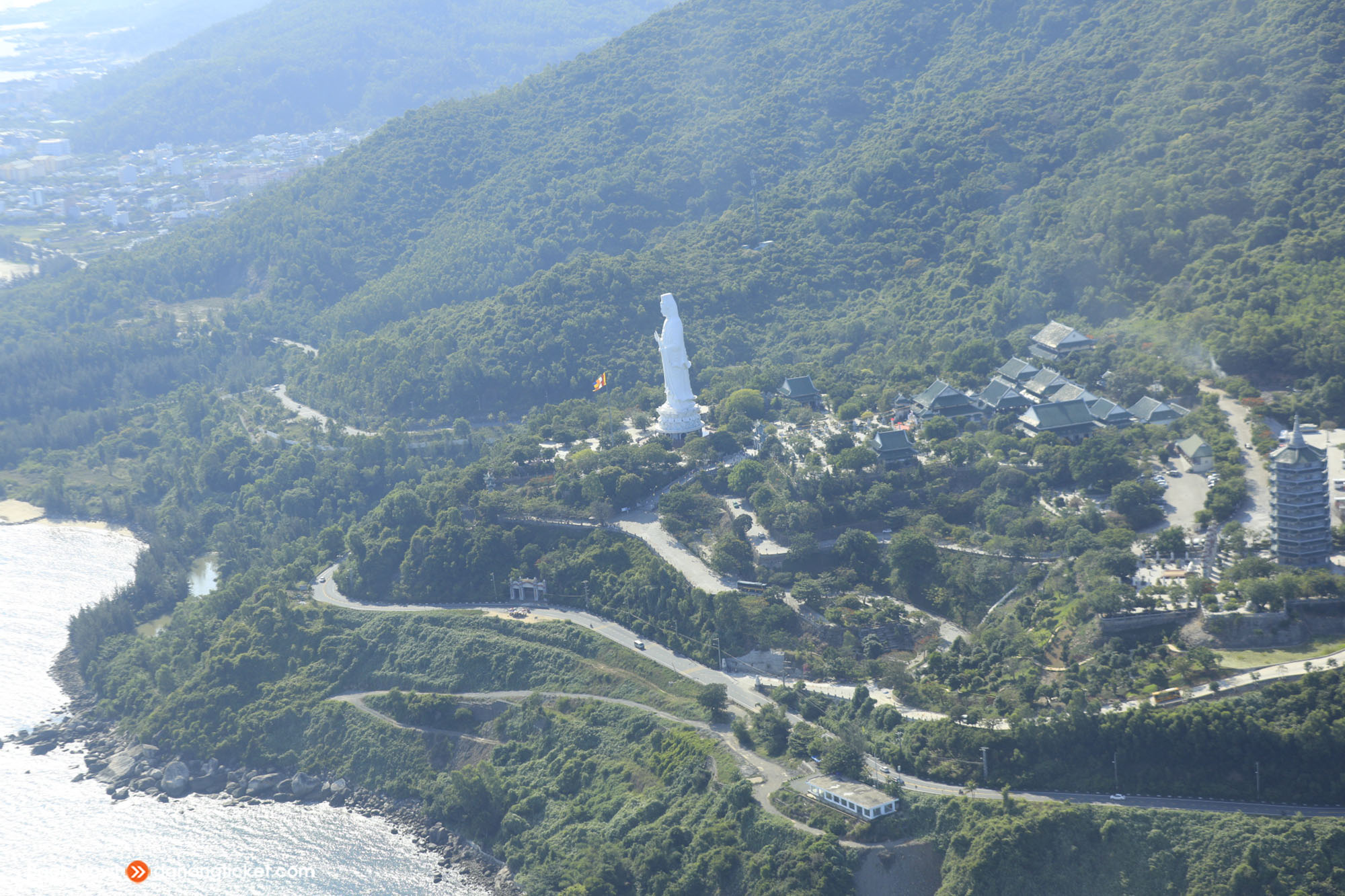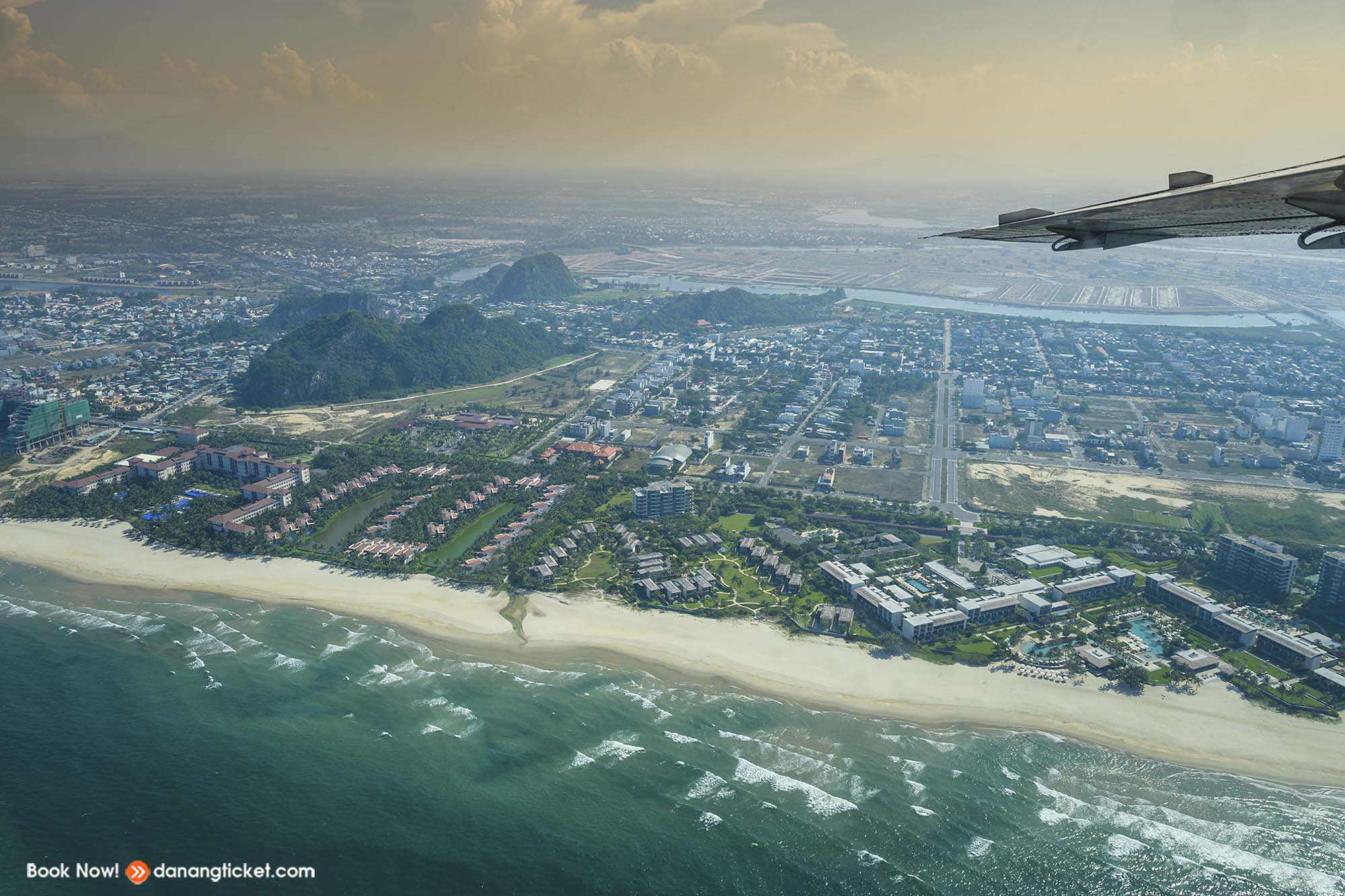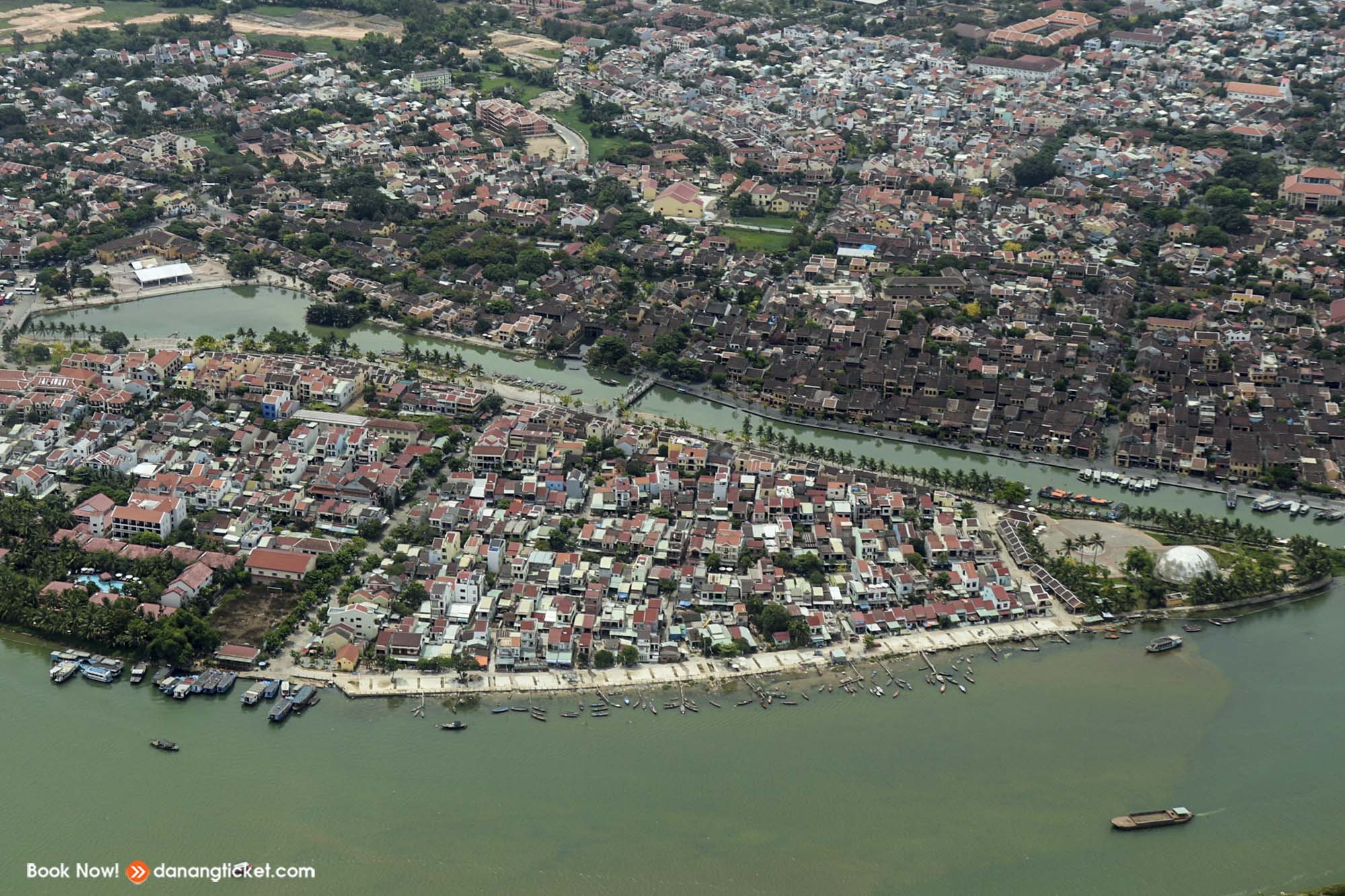 With the flight in Danang, tourists will have a view from above, taking into your eyes the best views of the blue sea, white sand beaches, Son Tra Peninsula, Han River, Marble Mountains and Cham Island before landing at Danang International Airport.
Contemplating Danang from Hai Au hydroplane not only saves you time but also provides passengers with great views of different attractions in Danang
Tourists can also choose the itinerary of 40-minute sightseeing in Hue.
Hue – Danang flight itinerary is a great alternative to travelling by land. The flight will take passengers to the most beautiful coastal pass in Vietnam, Hai Van Pass.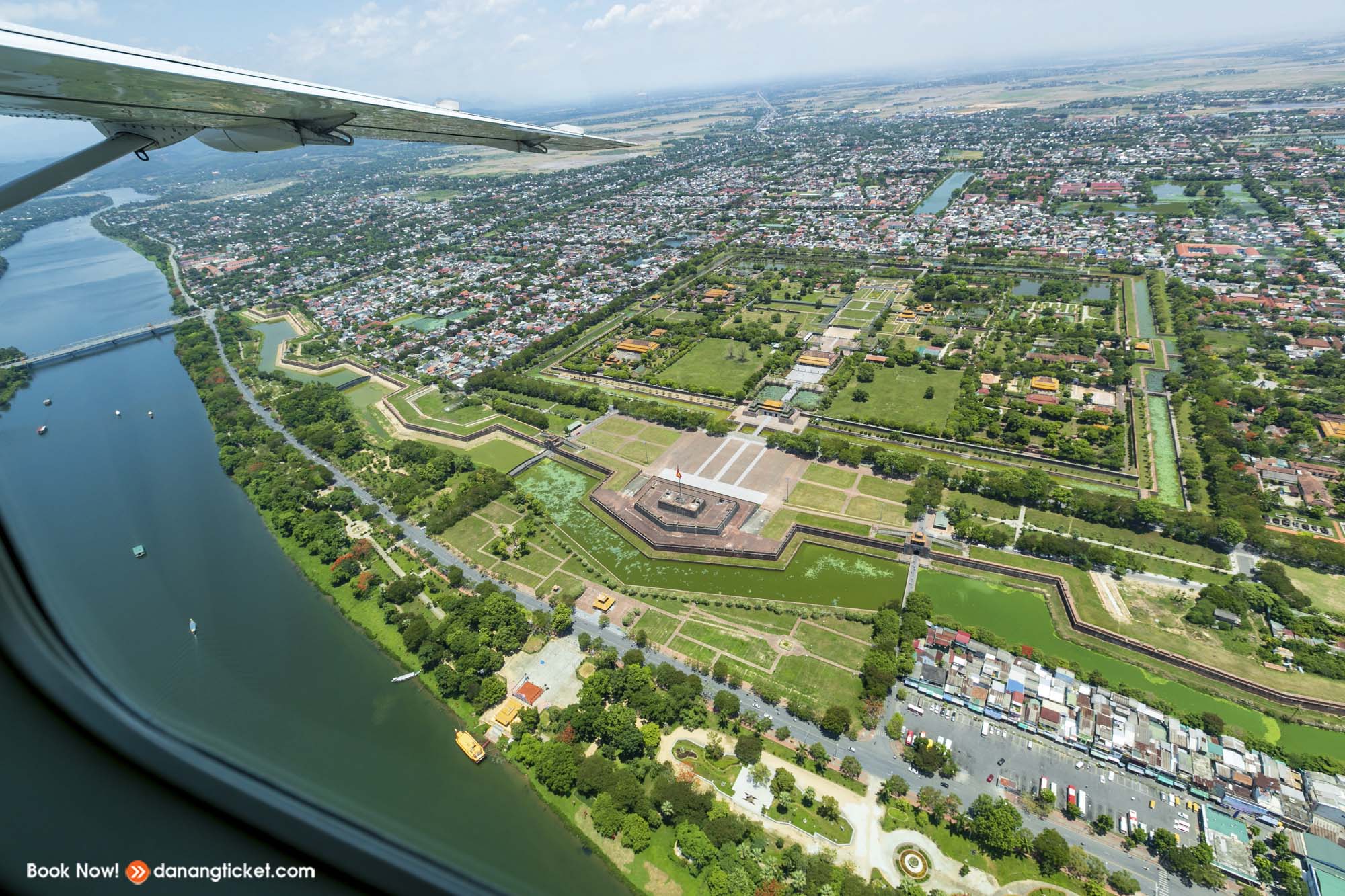 Danang and Hue have been the symbols of the beautiful coasts in Central South Vietnam. Talking about Danang, tourists can imagine a stunning city on Han River, next to the East Sea with the charms unlike other big cities. Only 100km from Danang is Hue city, famous with Ngu mountain standing gloriously next to romantic Huong River and the old imperial city.
40 minutes instead of 2 hours
The most popular means of transport between Danang and Hue are buses, cars, motorbikes or trains, which normally take 2 hours, passing by Hai Van pass, "one of the most beautiful passes in the world" (Top Gear: Vietnam Special, 2008).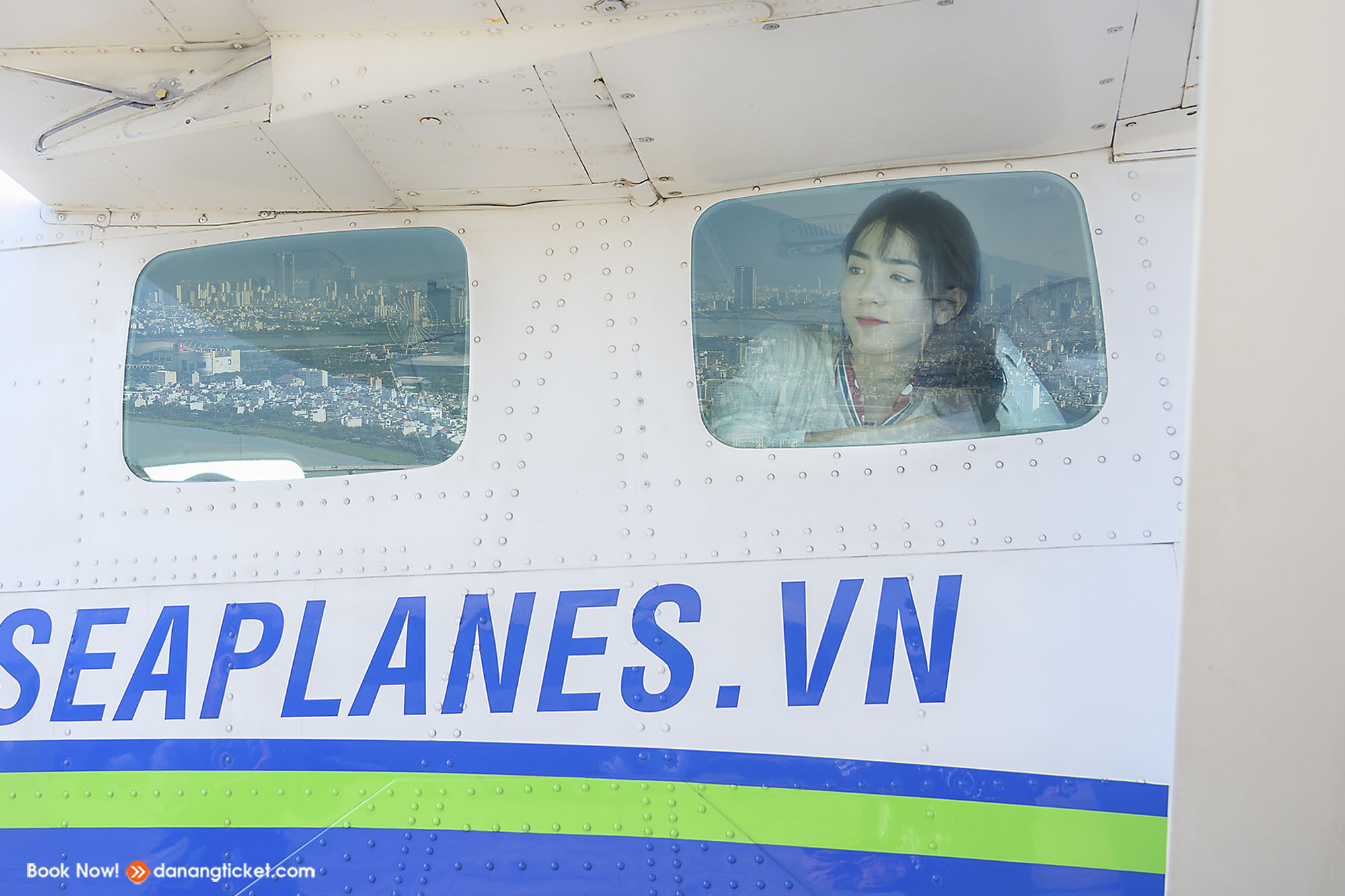 Unique experience in Vietnam
Hai Au Airlines provides the most unique experience in Vietnam using Cessna Grand Caravan 208B-EX, the most powerful and safest engines in the airline industry.
Fast and comfortable, the Cessnas are equipped for 12 passengers, ensuring that each passenger can have the best view and comfortability.
DANANG SIGHTSEEING FLIGHT 

Flying time: 30 minutes
The stunning coastal pass of Danang will be even more outstanding with the views from above. Enjoy 30 minutes of great landscapes from Son Tra Peninsula with the highest Avalokitesvara statue in Vietnam, Marble Mountains, Han rivers with the famous bridges and Cham Island right below Hoi An.
Journey
Flight code
Departure
Arrival
Price (To 30/9/2019)
Danang
HAI811
08:00
08:30
2.016.000 VNĐ
HAI812
13:00
13:30
HAI815
14:00
14:30
HAI816
15:00
15:30
HUE SIGHTSEEING FLIGHT 

Flying time: 30 minutes
Enjoy the best views from the old capital Hue in a totally different way, with 30 minutes onboard to enjoy Hue citadels, beautiful coastal line, Tam Giang lagoon, where 3 rivers join to the sea.
| | | | | |
| --- | --- | --- | --- | --- |
| Journey | Flight Code | Departure | Arrival | Price (To 30/9/2019) |
| Hue | HAI821 | 10:20 | 10:50 | 2.016.000 VNĐ |
FLYING FROM DANANG – HUE OR HUE – DANANG 

Flying time: 40 minutes
Contemplate the Central South of Vietnam, over Hai Van Pass, Truong Son Range and the most beautiful coastal line. The flight also passes by famous destinations of your destination city.
Journey
Flight code
Departure
Arrival
Price (To 30/9/2019)
Danang – Hue
HAI801
09:00
09:40
3.620.000 VNĐ
Hue – Danang
HAI802
11:20
12:00
3.620.000 VNĐ
Danang – Hue – Danang
HAI801
09:00
09:40
6.200.000 VNĐ
HAI802
11:20
12:00
Ngân Hà
Nguyễn Trung Thu, Đậu Quyết Thắng, Vương Khả Thịnh
Video: Đậu Quyết Thắng, Vương Khả Thịnh
Model: Ngô Thị Kim Yến