Danang in the festive atmosphere of Carnival festival during DIFF 2019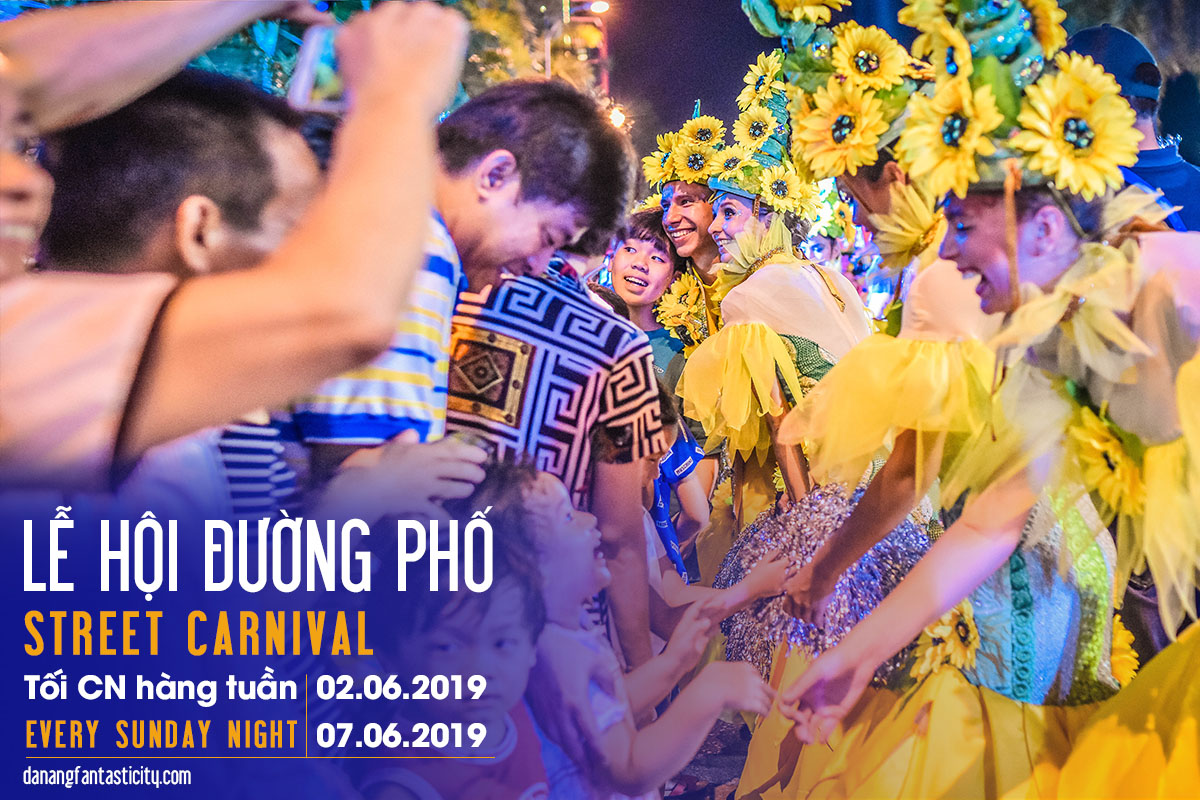 The sexy dances, the colorful flower cars and a world of music and excitement in Carnival festival DIFF 2019 will blow tourists away, with such summer experience in the city on Han river.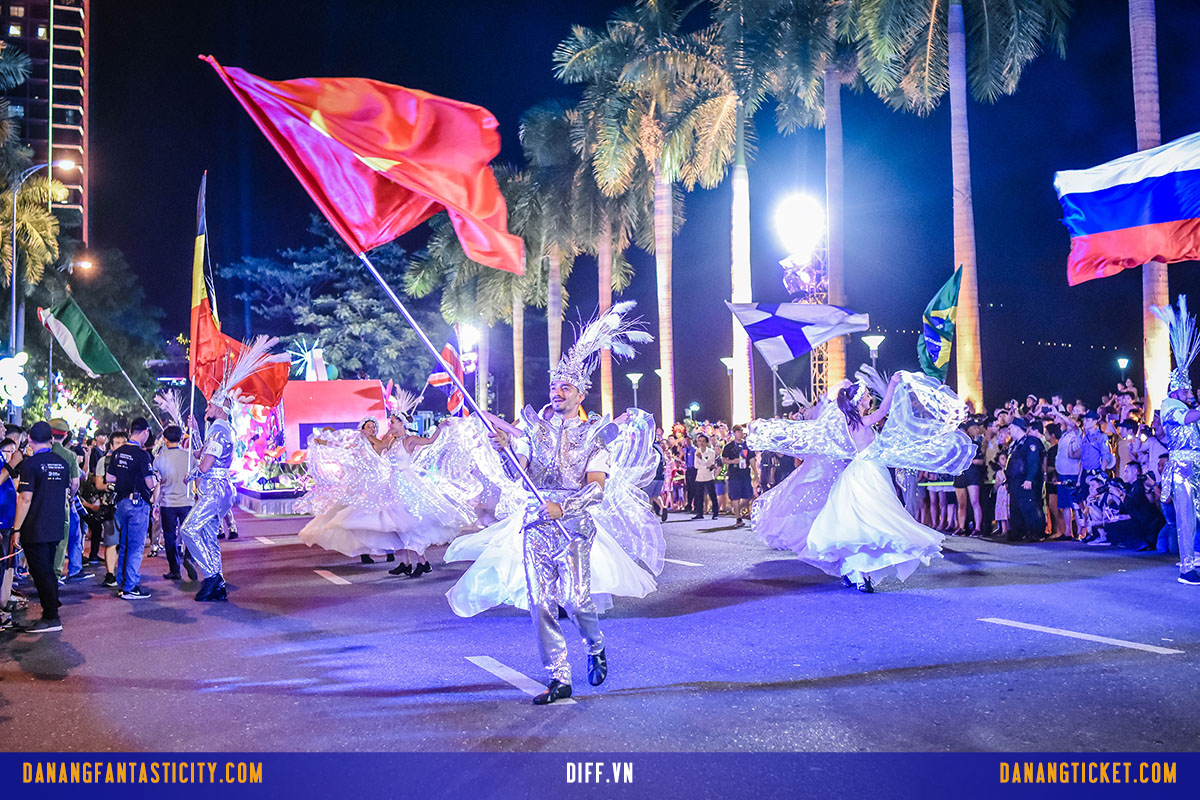 From 19h00 to 21h30 every Sunday (from 2nd June to 7th July), as a supporting event of Danang International Fireworks Festival, Carnival festival DIFF2019 will bring a cool breeze to the summer of Danang by exciting waves of music, of street performers, and all the colors of flower cars, costumes and art performances.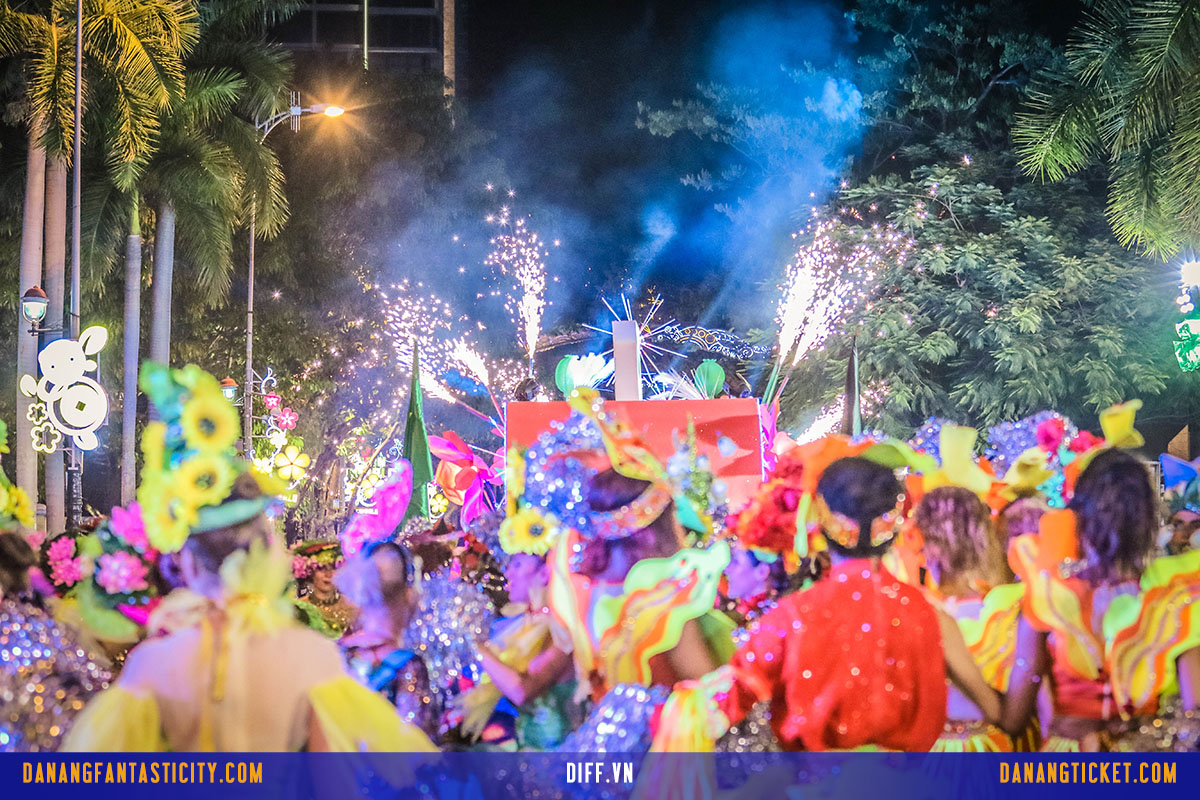 Invested and organized by Sun Group, this is the most special supporting event of DIFF every year.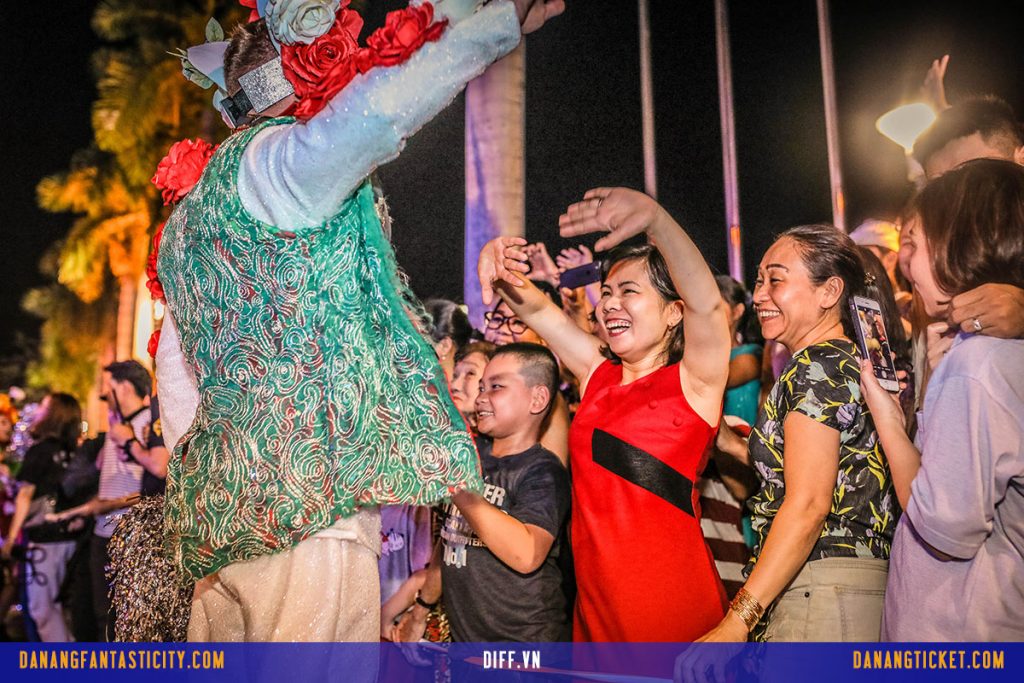 The Carnival festival DIFF brings the new atmosphere to entertain locals and tourists of Danang city.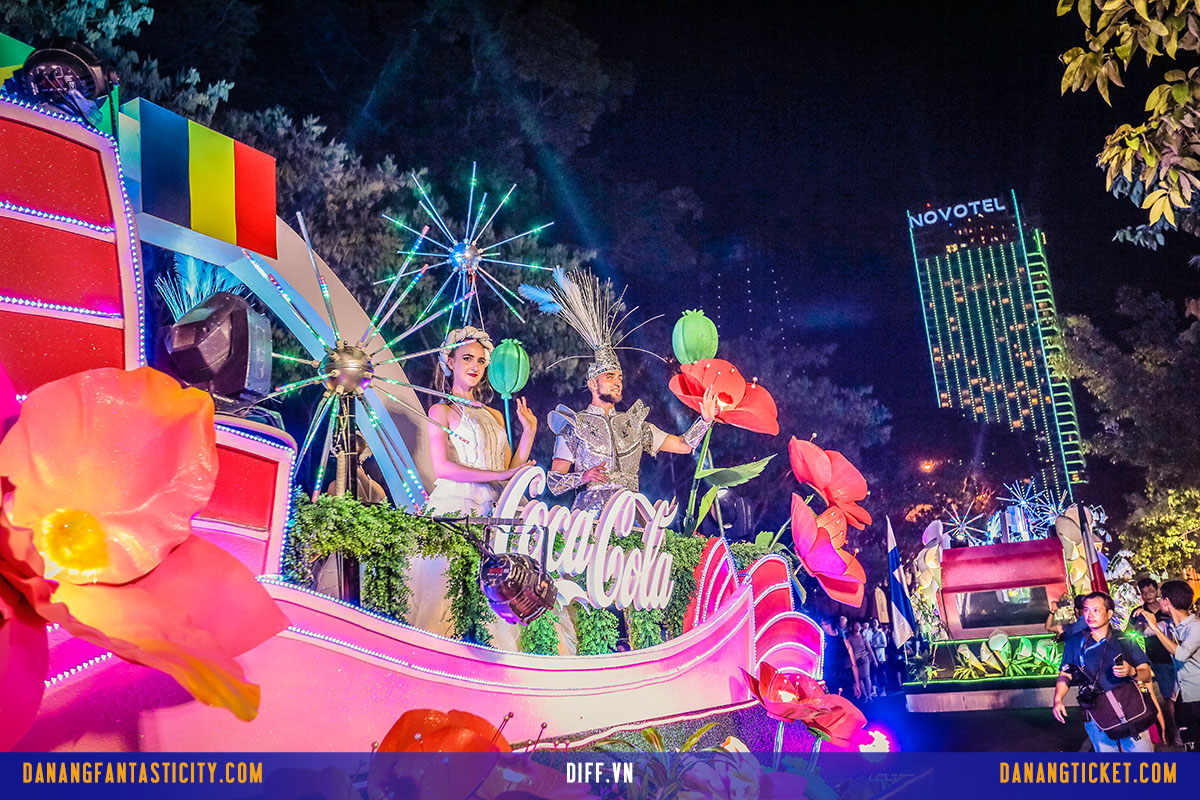 More than 80 professional international dancers will participate this year, with 4 flower cars beautifully designed, representing 8 countries participating in DIFF, creating an attractive festival space and show from art performances to colorful costumes.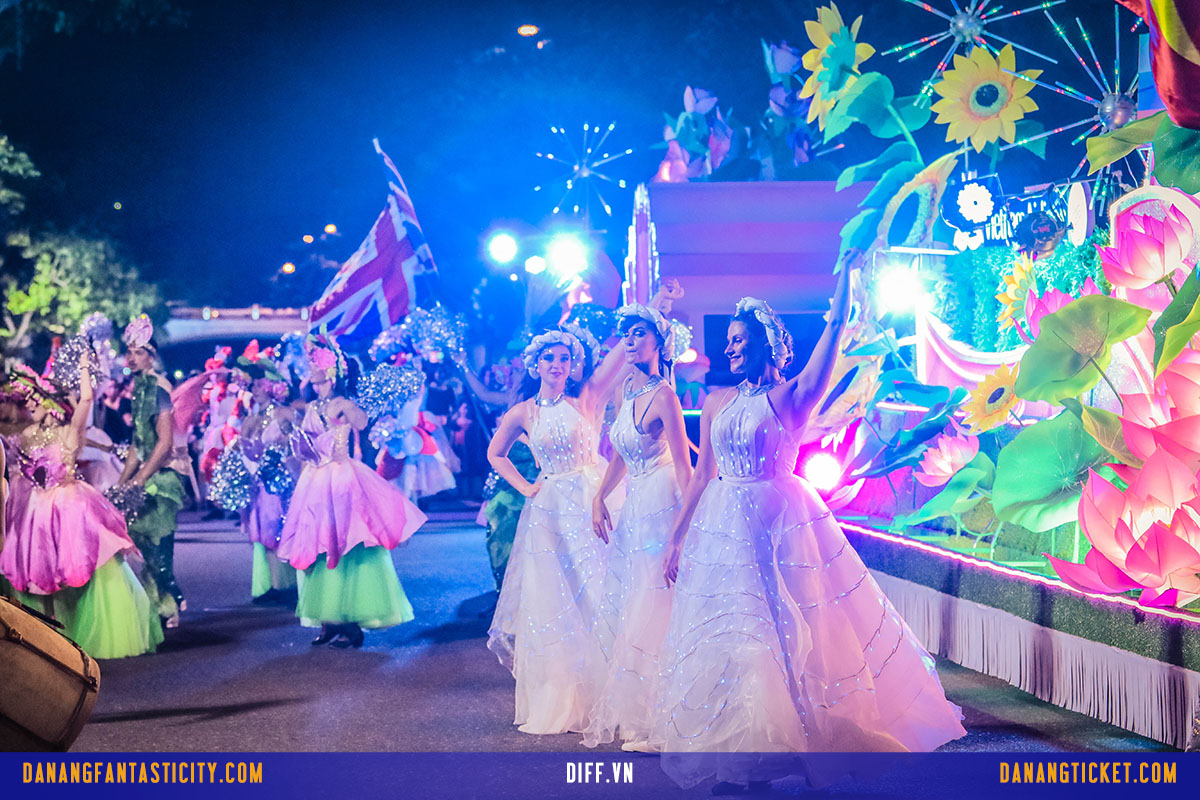 This year, rather than going on parade from one point through many different streets, 80 artists and 4 flower cars will be divided into 2 groups, going from 2 starting points – Han River Bridge and Novotel Danang Premier Han River – to the main square in front of Danang People's Committee on Bach Dang street.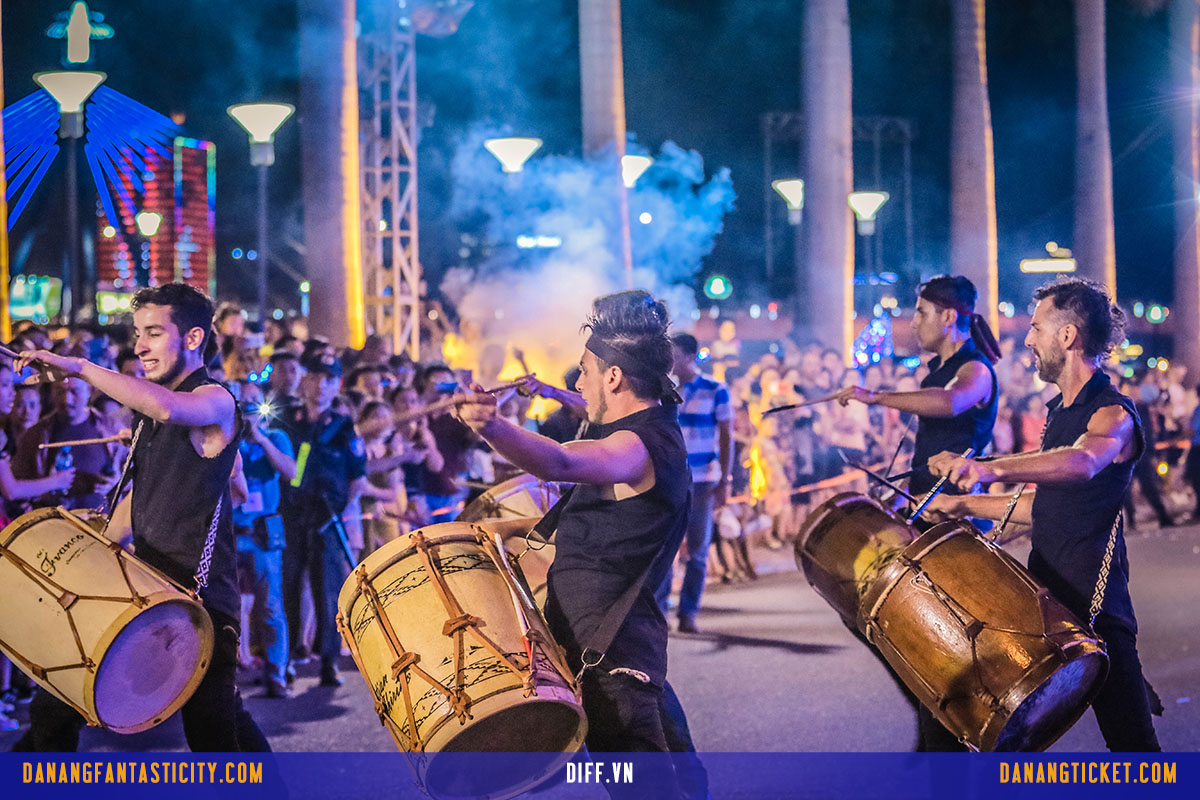 On their journey, the artists and flower cars will perform and greet the audiences in different stops, creating a wonderful atmosphere with street music at weekends.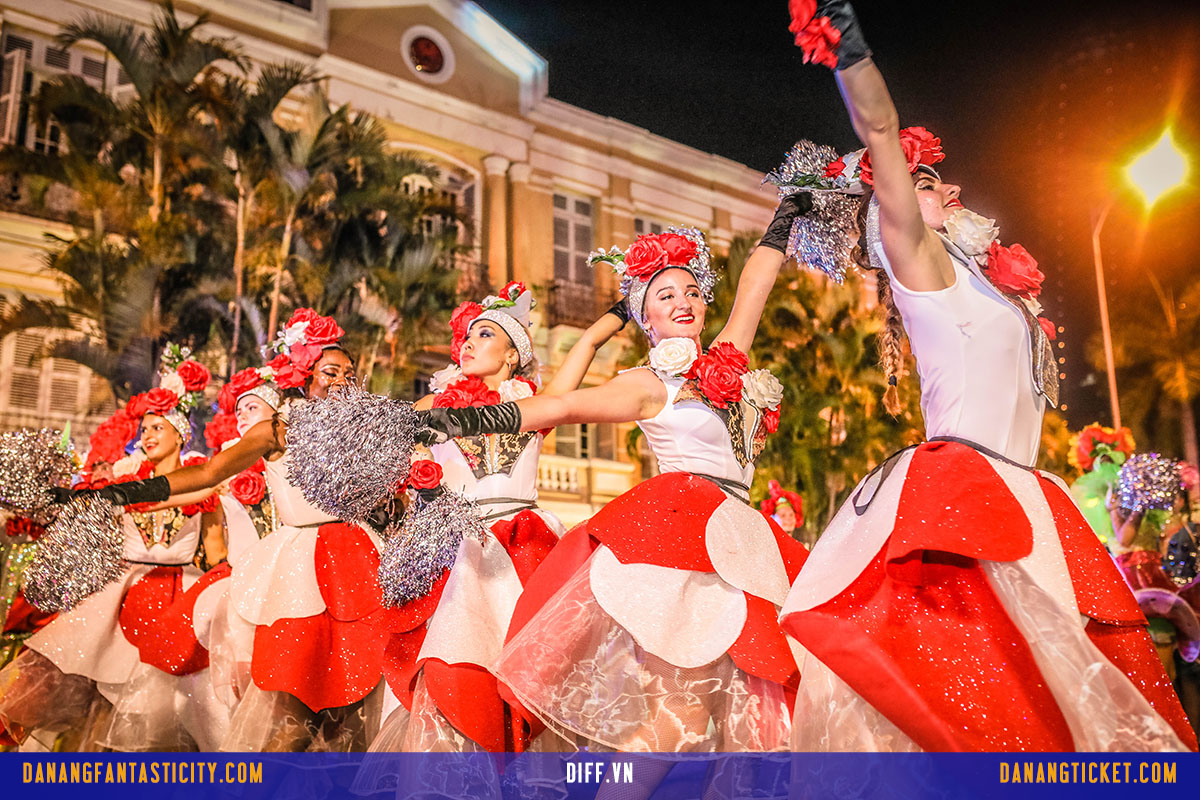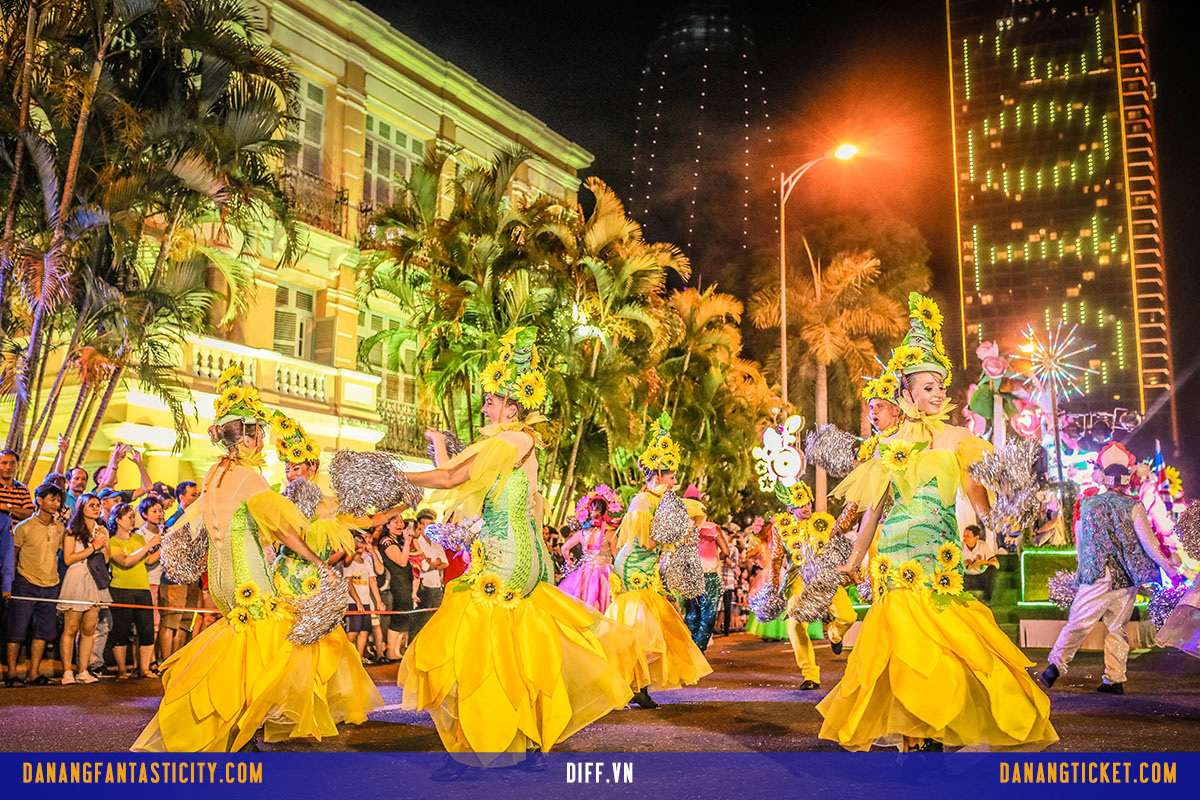 Like a journey to 8 different countries participating in DIFF 2019, tourists and locals will emerge in a Carnival 2019 to see a sweet Belgium, a dynamic China, an exciting Brazil, a colorful Finland, a fashionable Italy, a stylist UK, a glorious Russian and a traditional Vietnam, via the music and street art typical to each country.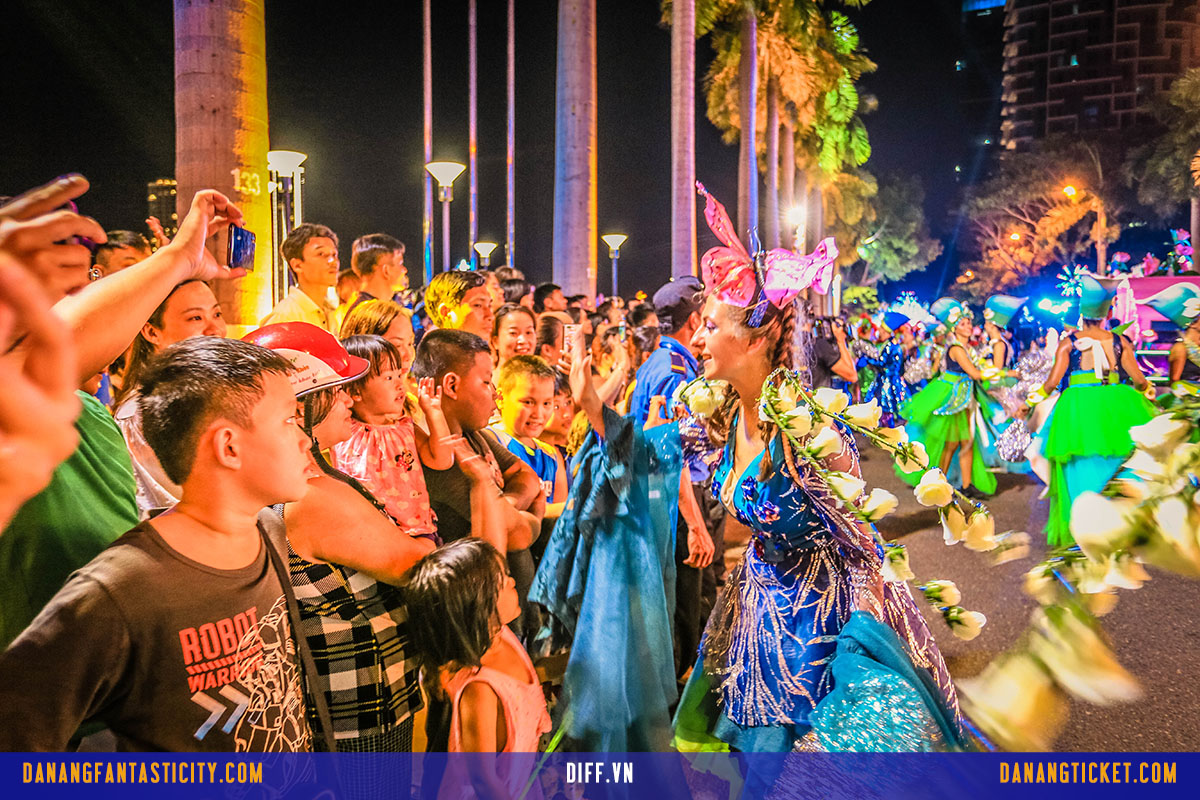 On the exciting background music of the most famous hits, come to join the exciting dances of the artists.
The European performers will also bring to Danang city a lovely European art atmosphere with living statue art, catchy dancing music. Carnival 2019 is the most moving party in Danang, inspiring the young souls ready to join in the excitement of summer.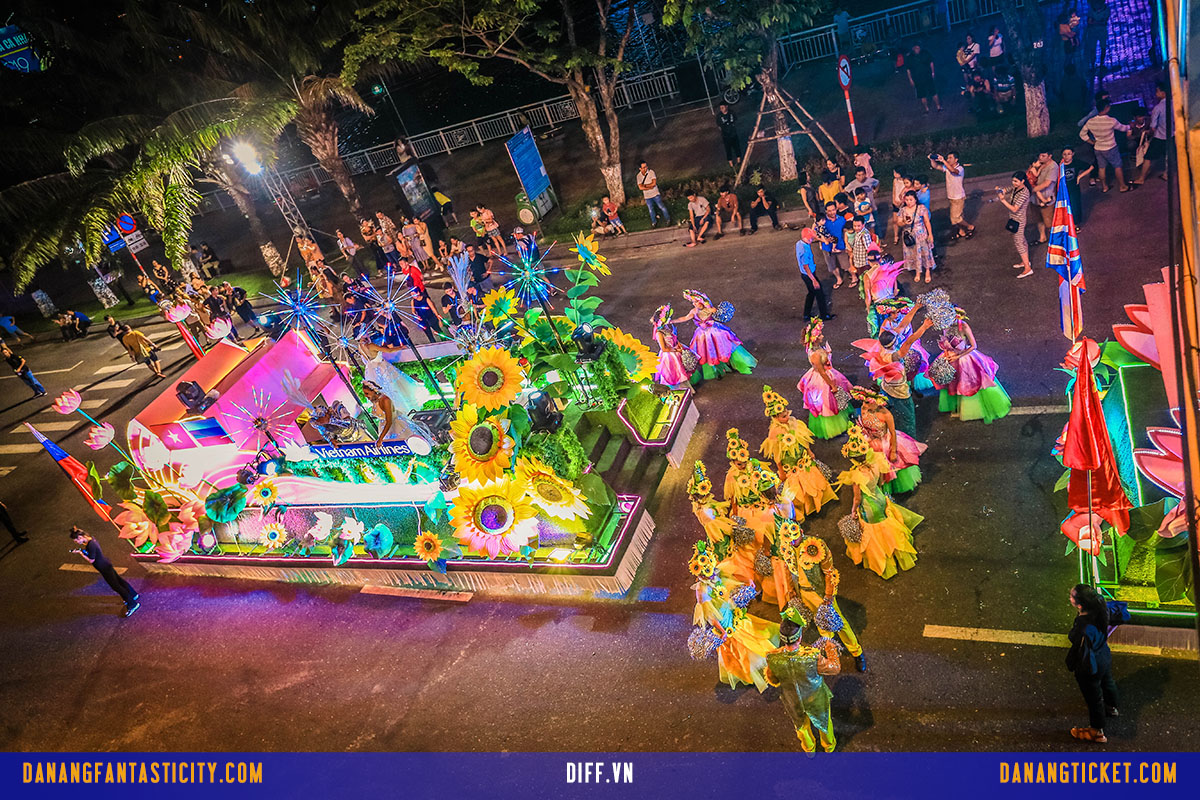 Four flower cars are four mini stages, romantically designed with inspirations from the national flowers of each nation. Each flower cart represents one night of fireworks contests of two countries.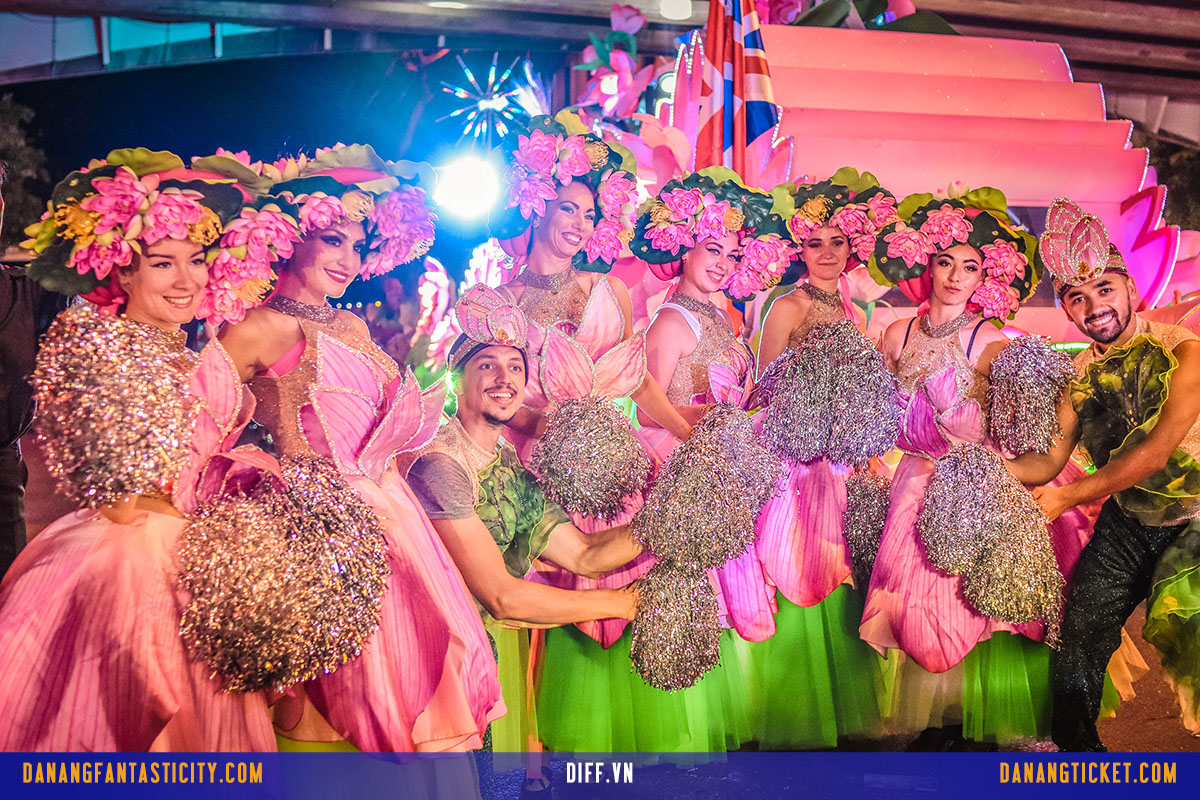 Lotus is the national flower of Vietnam, an elegant beauty, whereas sunflower represents the brave and resilient beauty of Russia.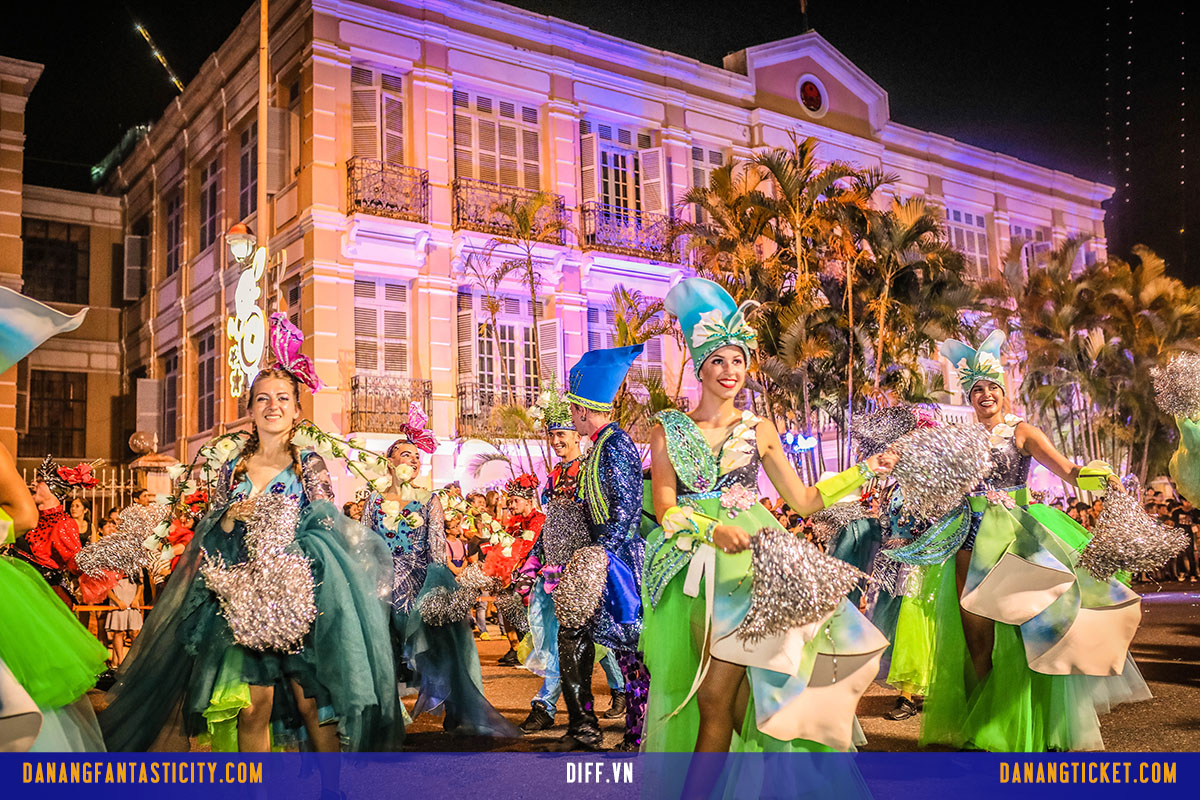 Poppy has a passionate love of Belgium, next to colorful Cattleya orchid of the festive capital of the world, Brazil.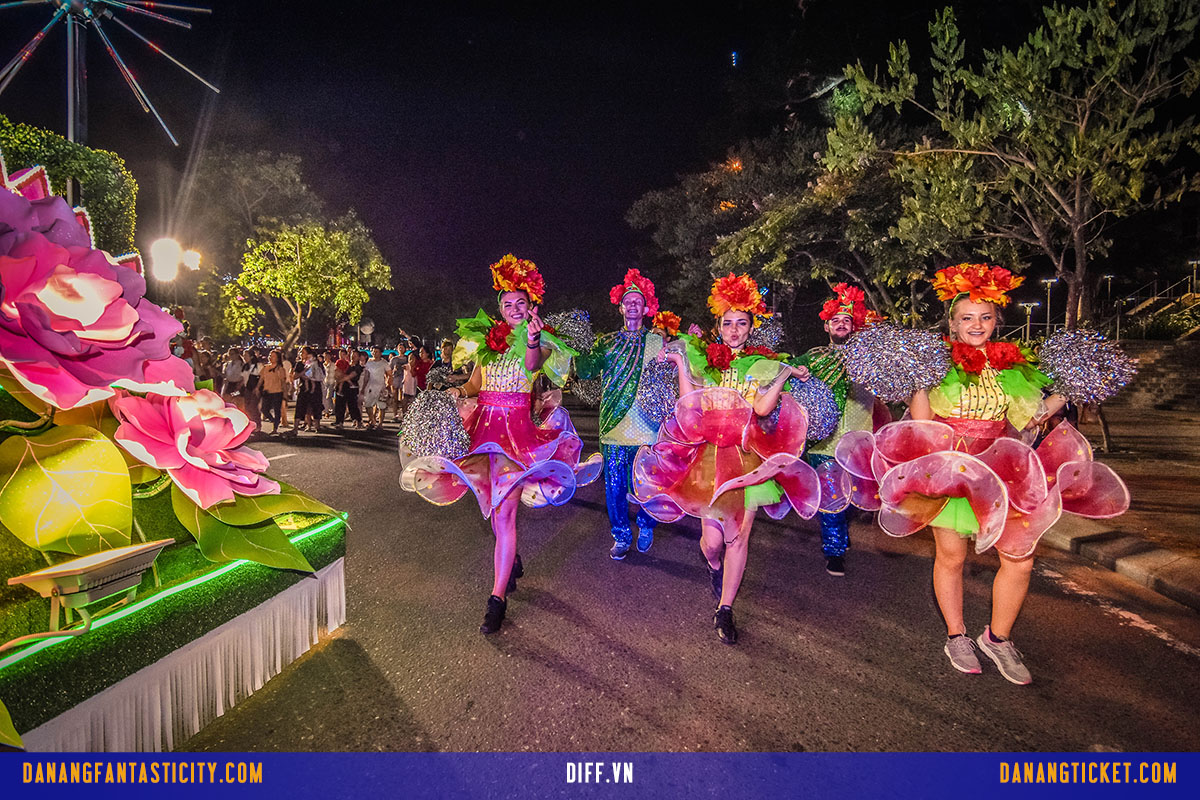 The flower car of Italy and Finland will be decorated with the delicate arums and pure lilies. Red peony represents class and honours of China, walking besides Tudo rose, the symbol of peace from the UK.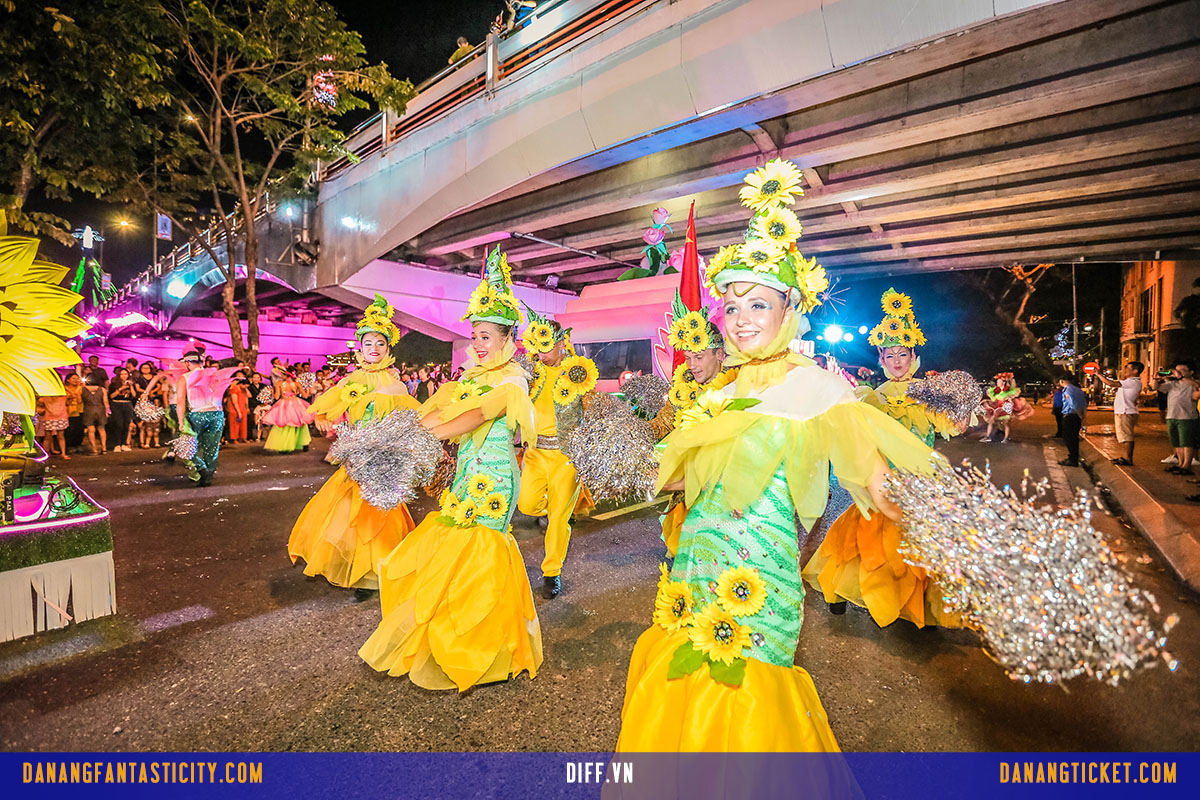 The artists from each country will also be dressed in the traditional costumes. They really are the most beautiful flowers dancing in colorful gardens.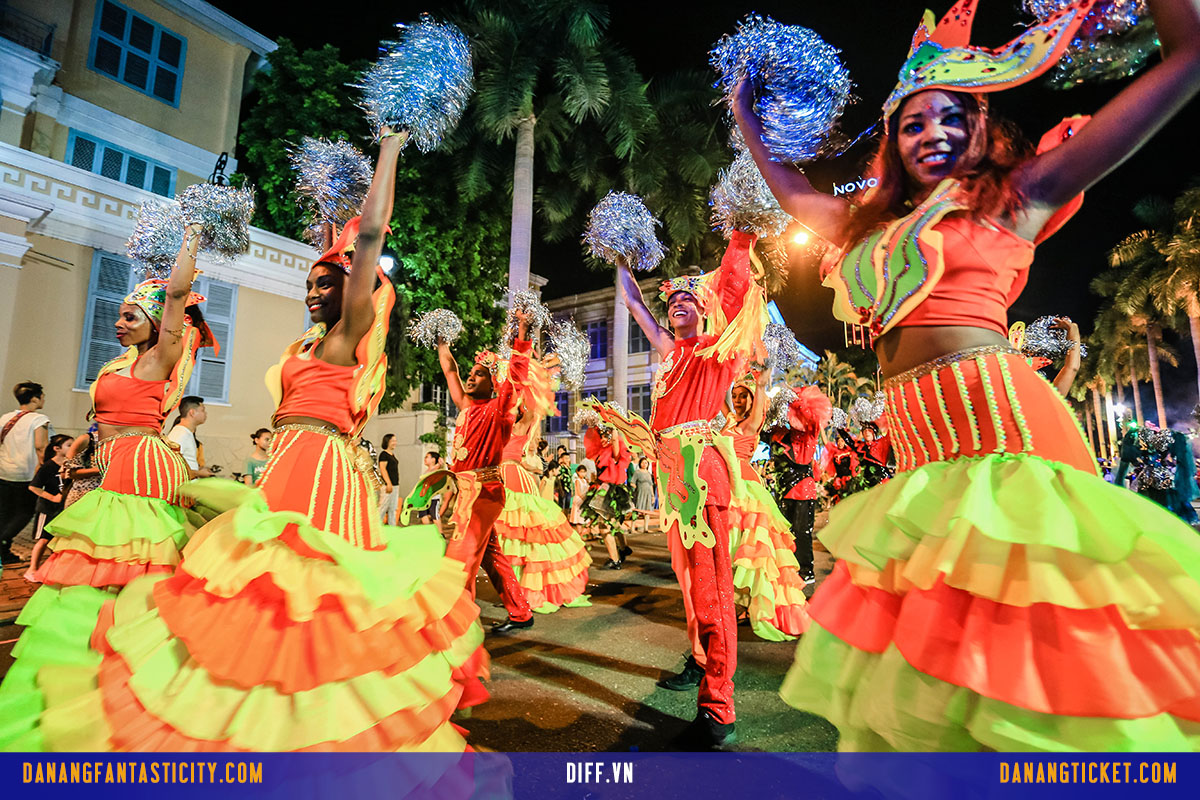 Get on the street and join in the atmosphere, with the sexy hot dance samba of Brazil or the spontaneous dance of Russia.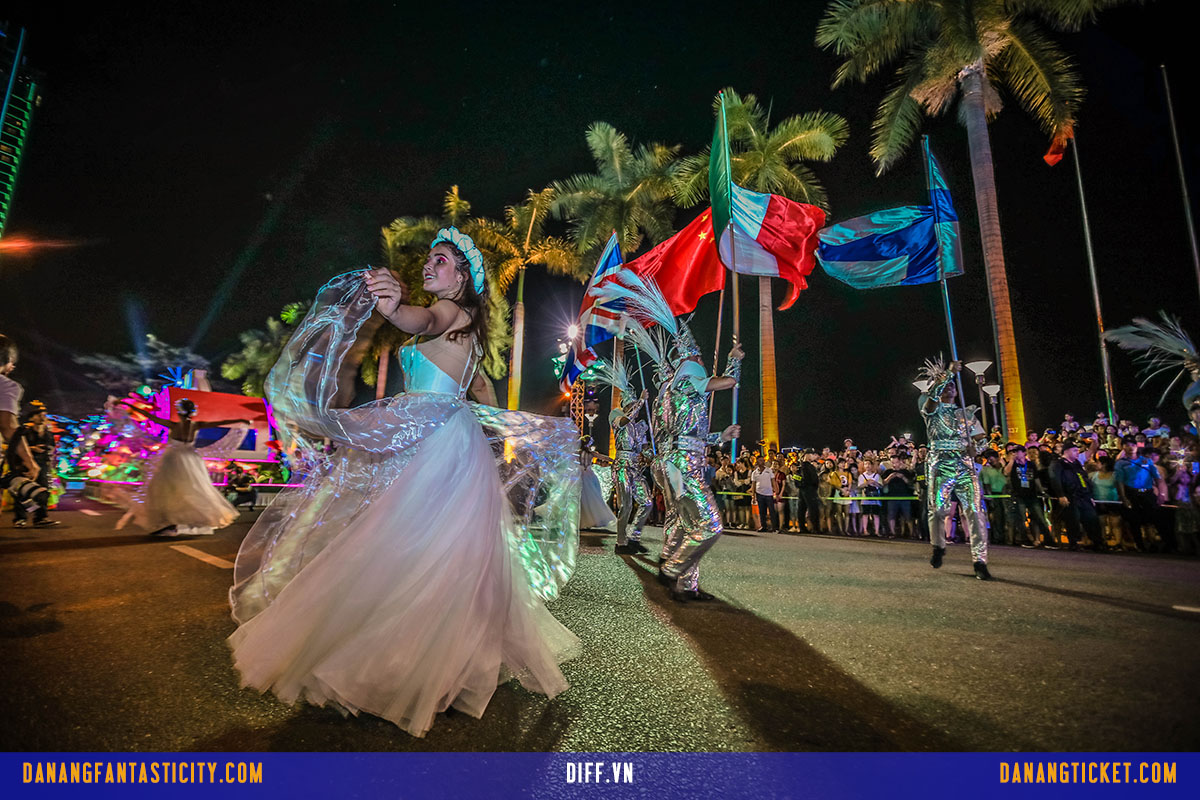 The Tarantella brings you back to Italian tradition, while Morris dance represents the UK.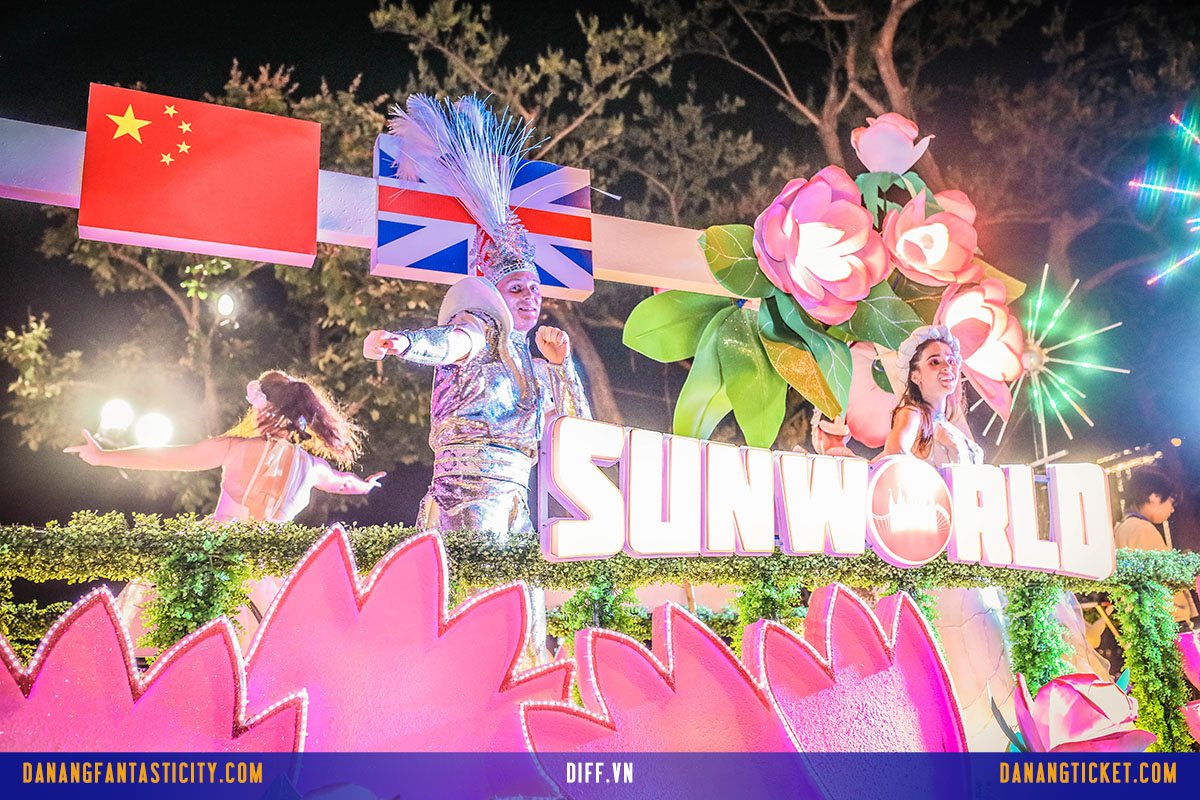 Four flower cars will be decorated with beautiful backgrounds so that tourists can check in at the festival. The artists will invite the audience to join and perform with them in the applause of the crowds.
4 xe hoa sẽ kết thành phông nền rực rỡ để du khách có thể chụp hình check-in Lễ hội.
Các nghệ sỹ sẽ mời du khách, khán giả "vào vai diễn", để cùng họ trình diễn trên sân khấu đường phố, trong tiếng vỗ tay hưởng ứng nồng nhiệt đám đông.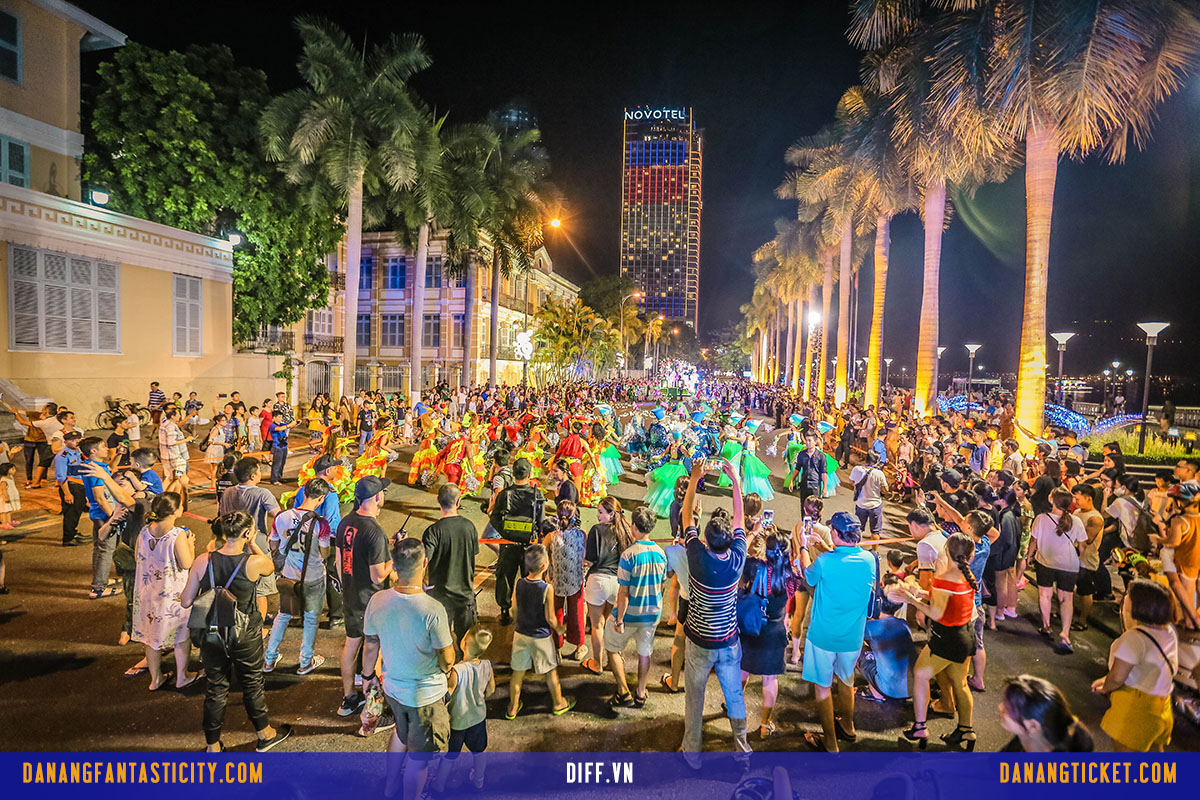 Với những du khách trót mang trong mình tình yêu mãnh liệt với mảnh đất Đà thành duyên dáng, chắc chắn đã đặt lịch để không lỡ hẹn với bữa tiệc Carnival đường phố sôi động này.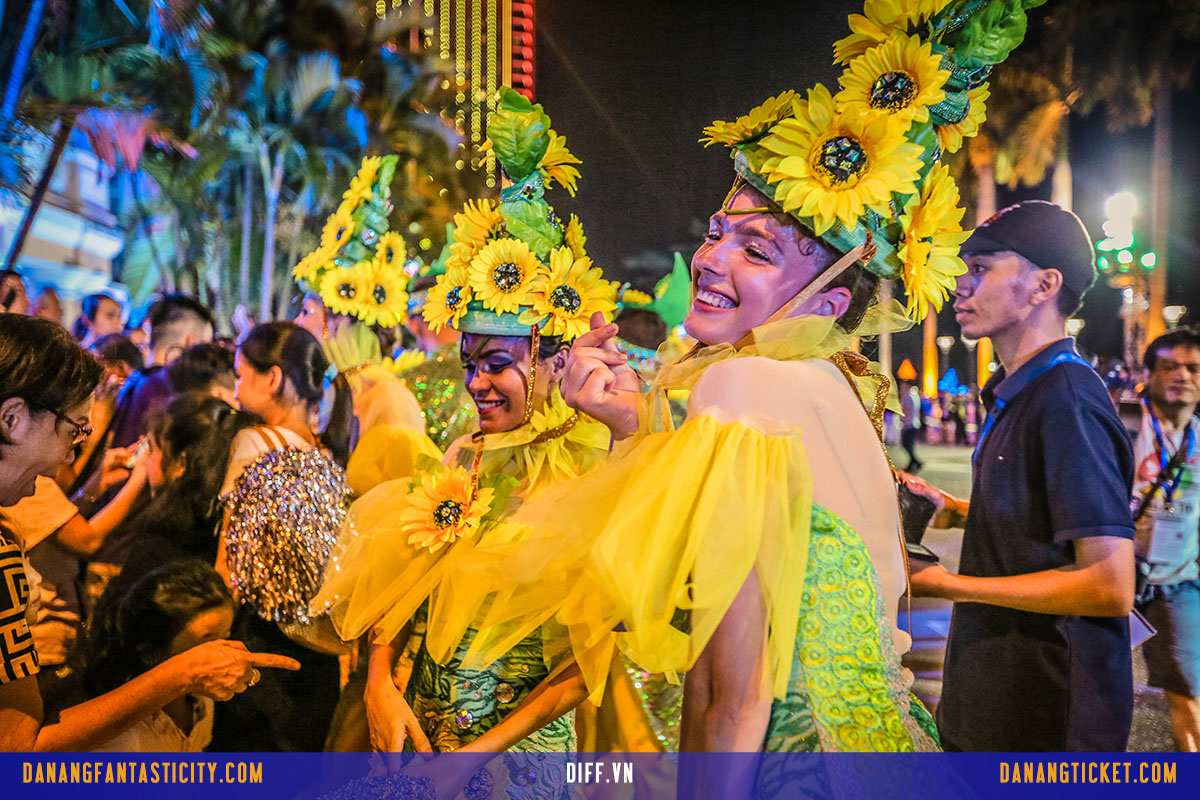 Còn những du khách chưa có cơ hội trải nghiệm điều kỳ diệu mang tên DIFF, rất nên thử một lần tận hưởng cái cảm giác được sống trong thế giới hội hè tuyệt vời này.
This year 2019, you can easily book tickets online at danangticket.com (run by Danang Center for Tourism Promotion), or come to Danang Tourist Information Center (108 Bach Danang, Hai Chau, Danang) to get your tickets!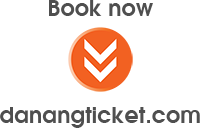 Hotline: 0901 990 691 (Ms. Ngan Ha)
Danang in the festive atmosphere of Carnival festival during DIFF 2019
Latest Posts