An immense field of lotus flowers in the outskirts of Danang
An immense field of lotus flowers in the outskirts of Danang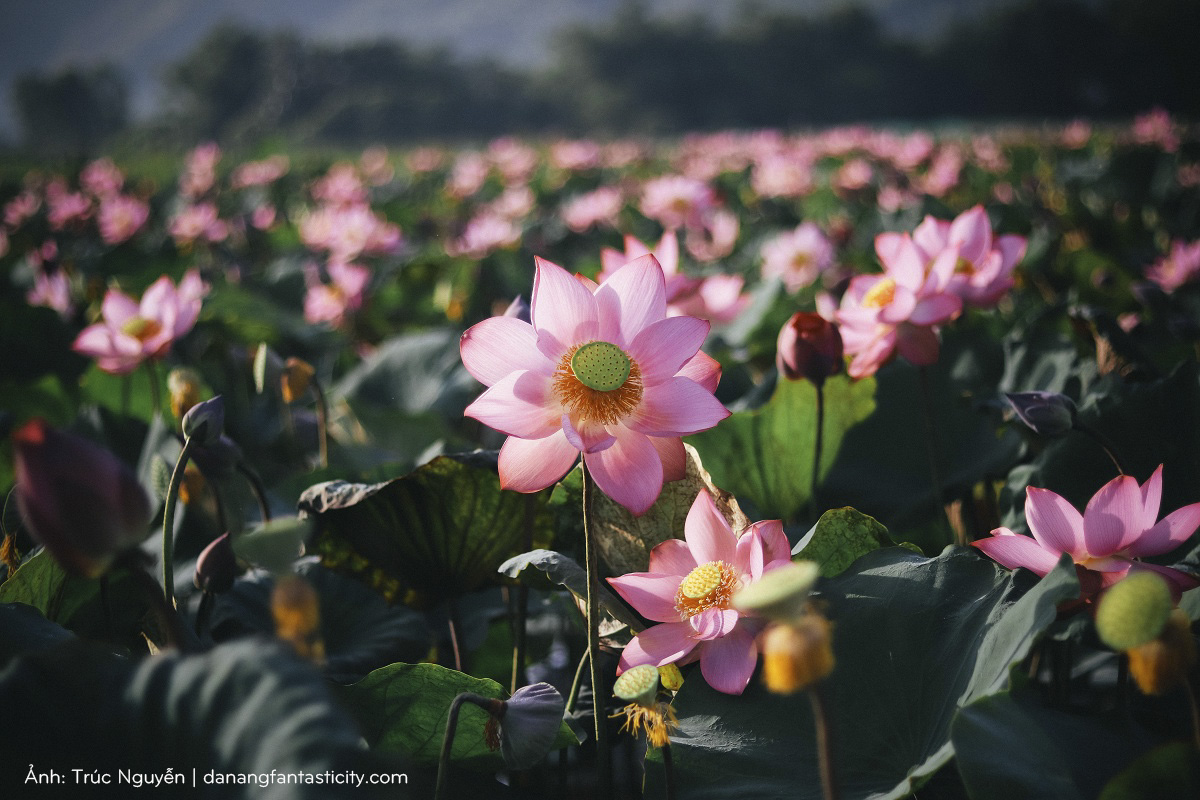 As summer comes with blazing sunbeams enfolding Danang suburbs, lotus flowers begin to bloom, entrancing anyone who wants to catch the magnificent sea of pink blossoms.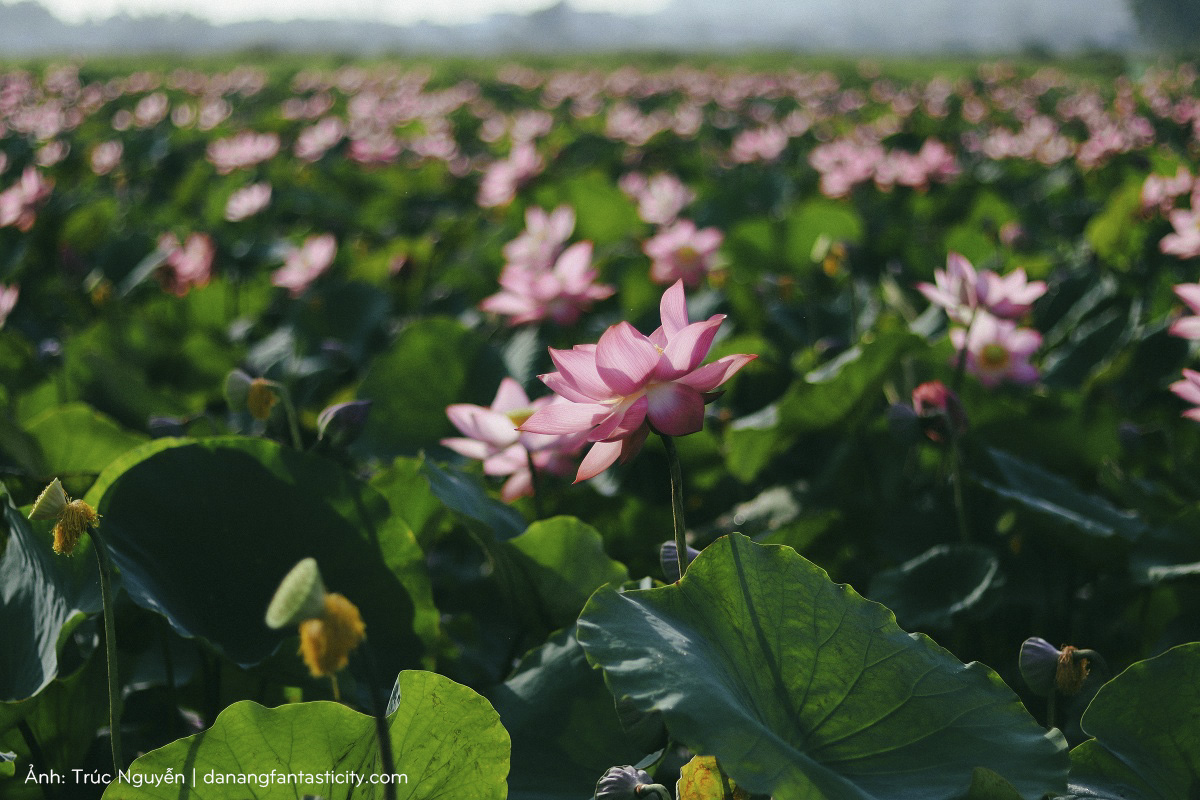 In Danang, lotus flowers commonly bloom during period of end of April to end of July. Their pink, rose, white and all dreamy hues in between melt the hearts of the admirers.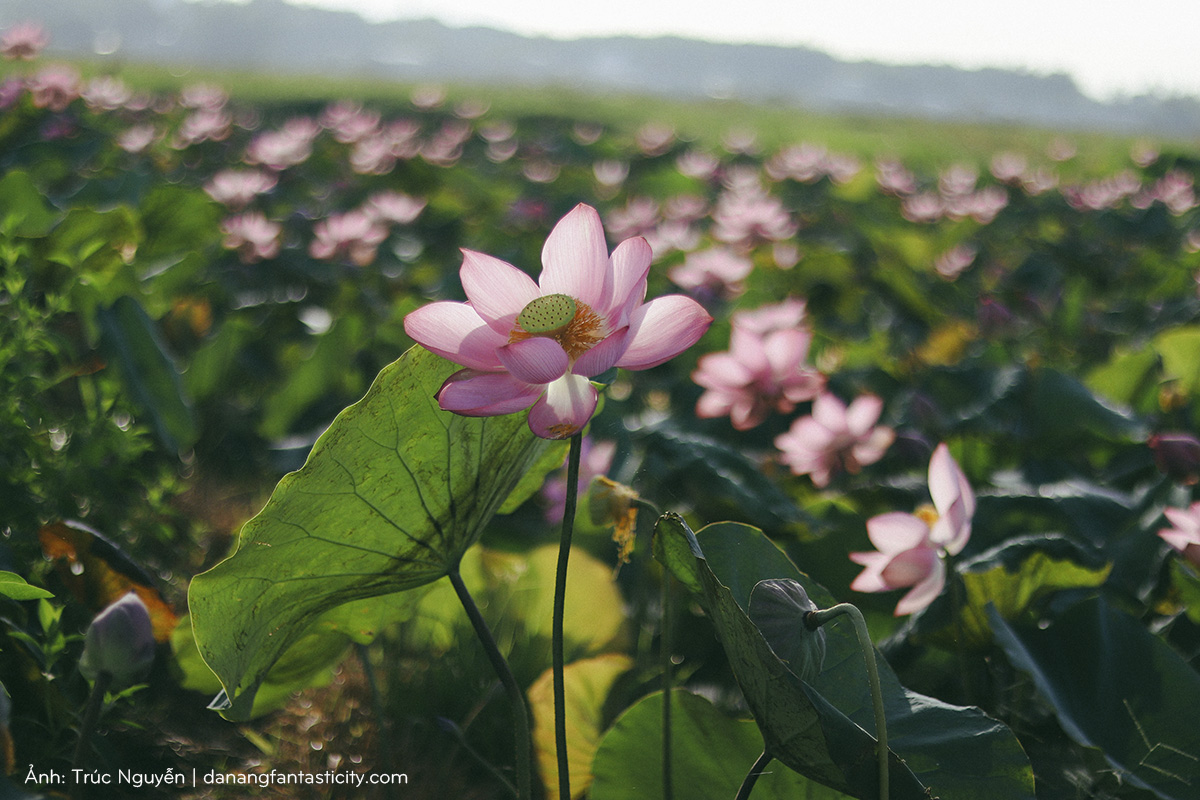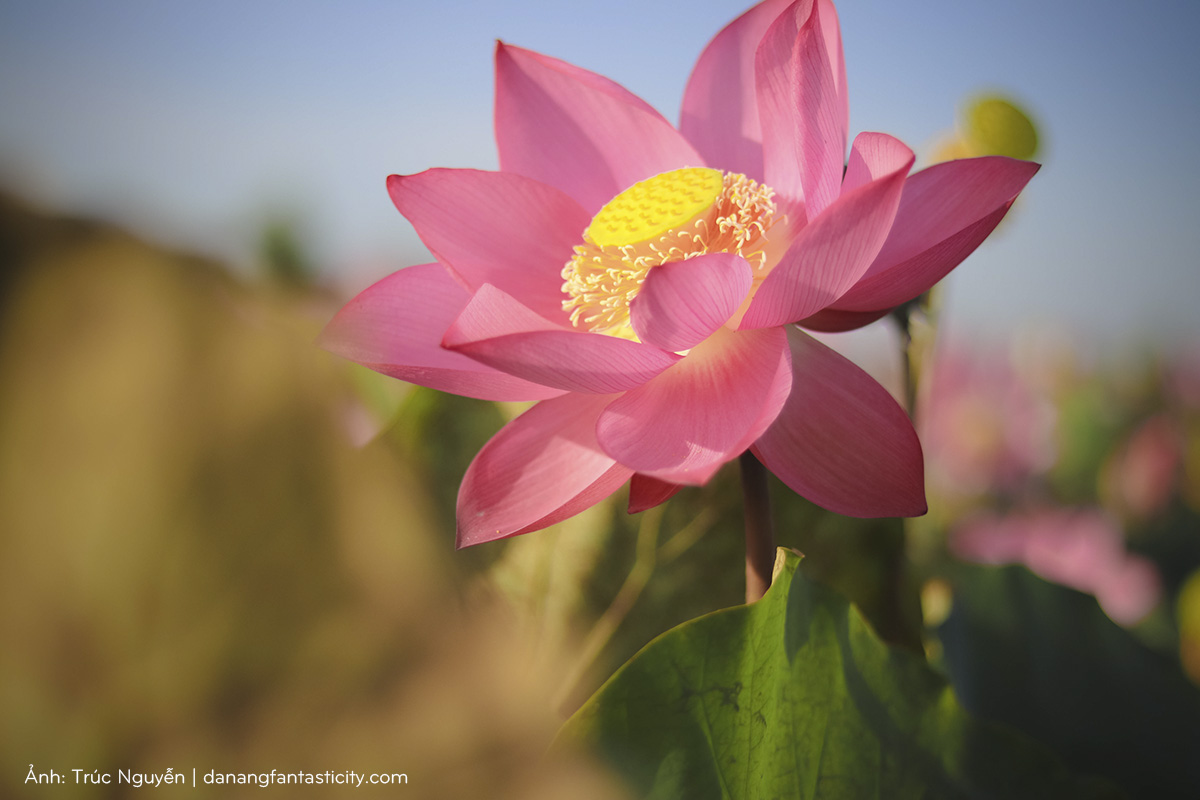 The fern lotus leaves, the flamingo pink blossom and the saffron yellow pollen – together weave a colorfully harmonious portrait of natural beauty. It's no wonder the lotus flower has been a delightful inspiration to many photographers.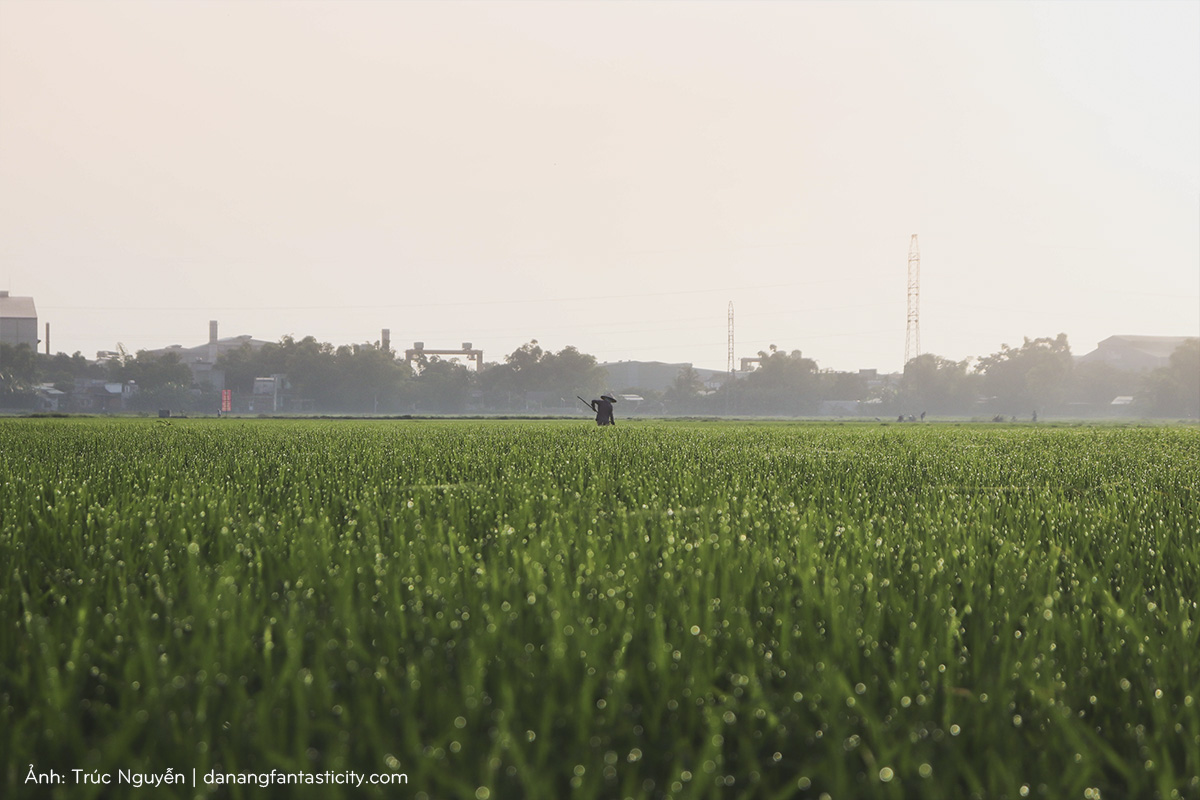 While words spread far and wide about the pure and vigorous lotus, intrigued crowds follow suite for a visit. If you get the chance to take in this wonderful magenta lotus sea, be a civilized and responsible admirer who keeps this amazing place the same and untouched as you first found it. Most importantly, does not pick the flower! If you love lotus, don't pick it!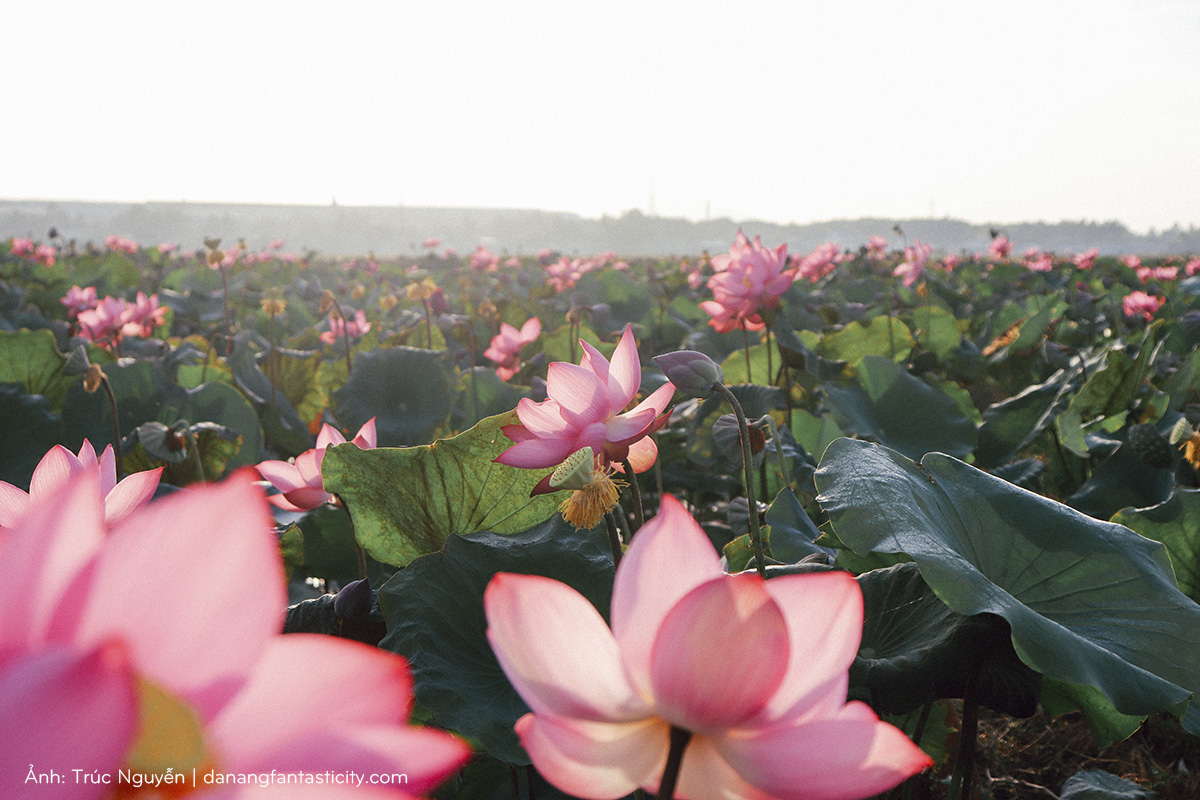 To capture your memory of these serene lotus buds before the blooming season past, visit the ponds at Hoa Lien Ward or in Hoa Quy area of Danang city.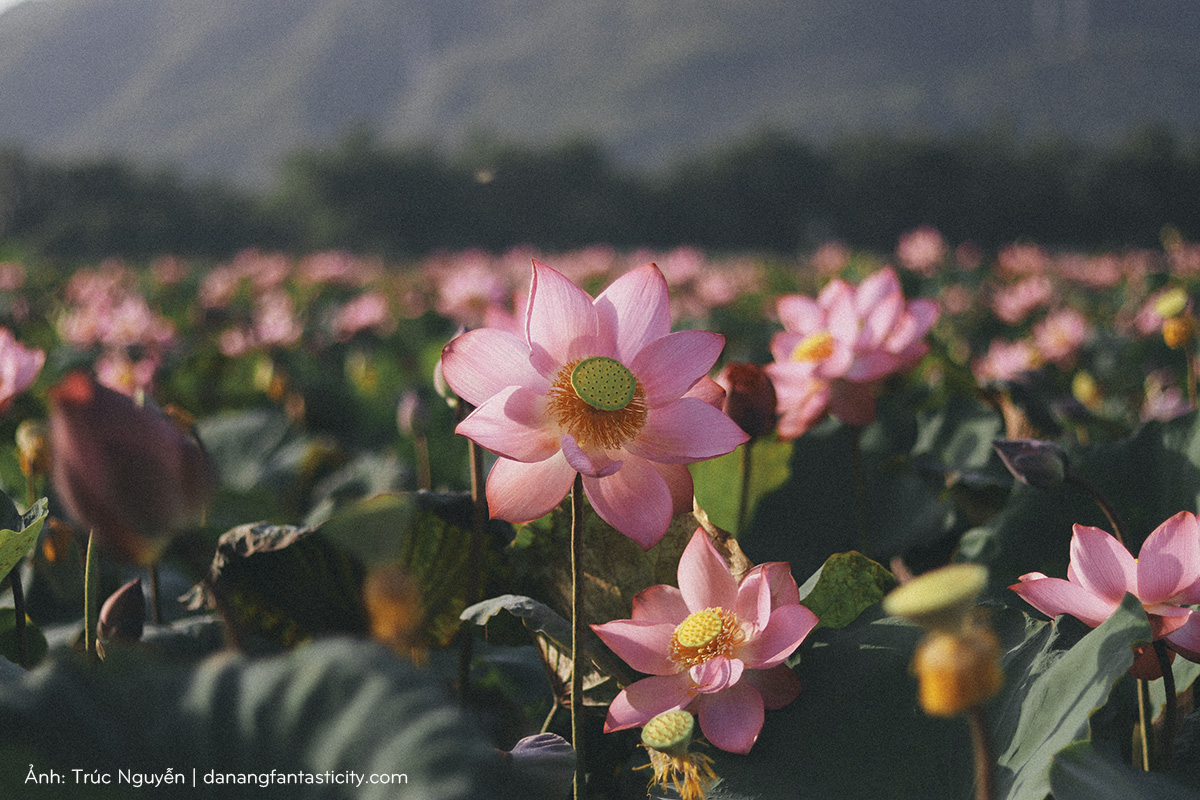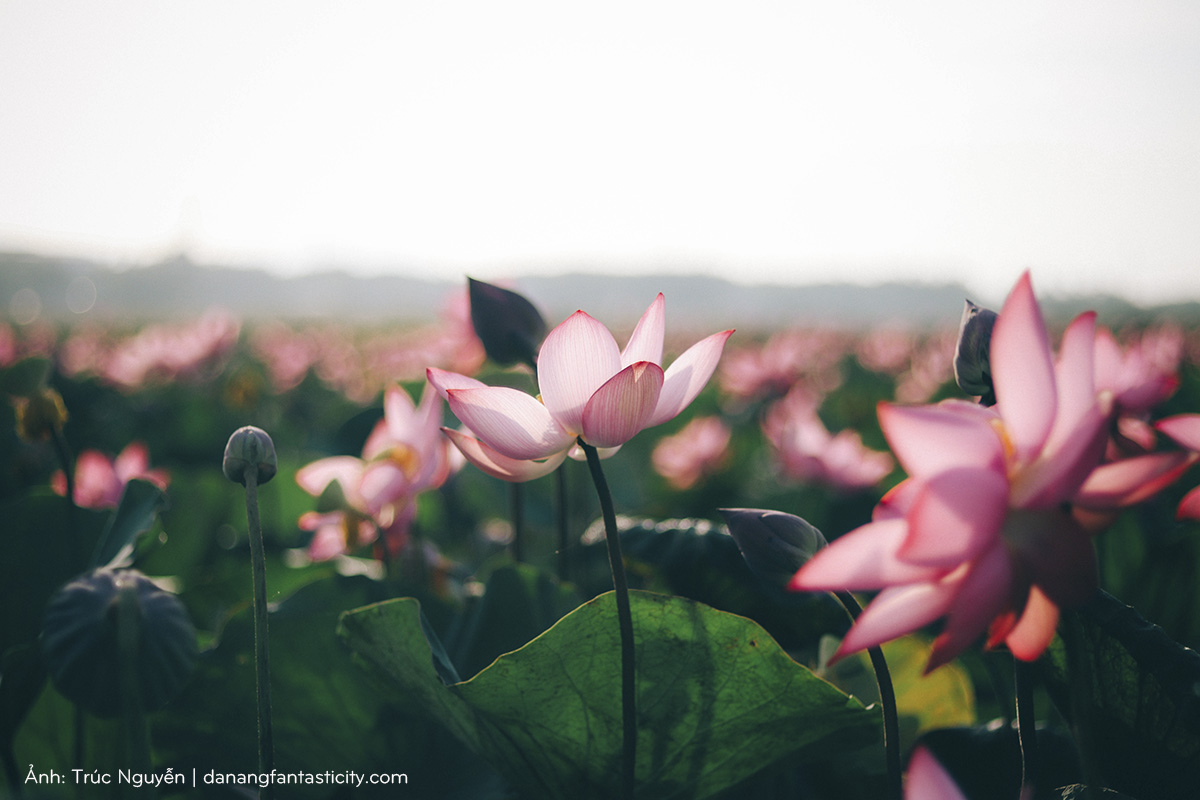 In the blinding light of summer, standing in front of the amazing ever-extending lotus sea which gives out miraculously soft, powdery fragrance – this is how you find that utmost inner-peace moment.
Photo: Trúc Nguyễn – Nhi Cao – An immense field of lotus flowers in the outskirts of Danang