5 reasons you don't want to miss Manulife Danang International Marathon
Summer in Danang has never lacked fun-filled activities. One of the most talked-about summer events is definitely the annually-held Manulife Danang International Marathon. Here's 5 reasons why you don't want to miss this exciting large-scaled competition.
Chạy bộ không nhàm chán như bạn nghĩ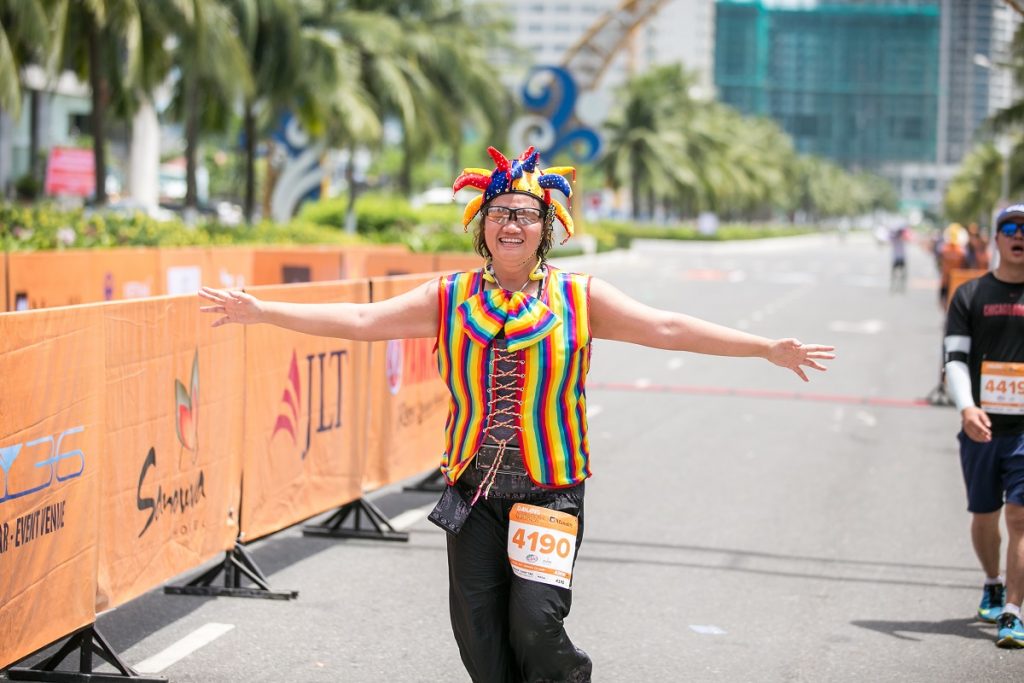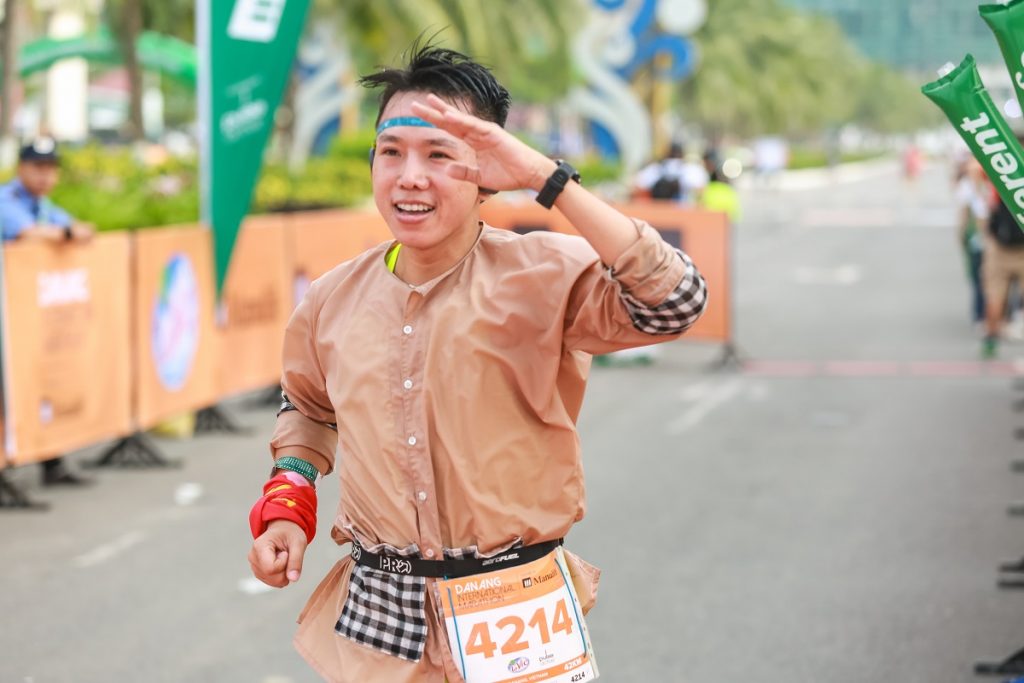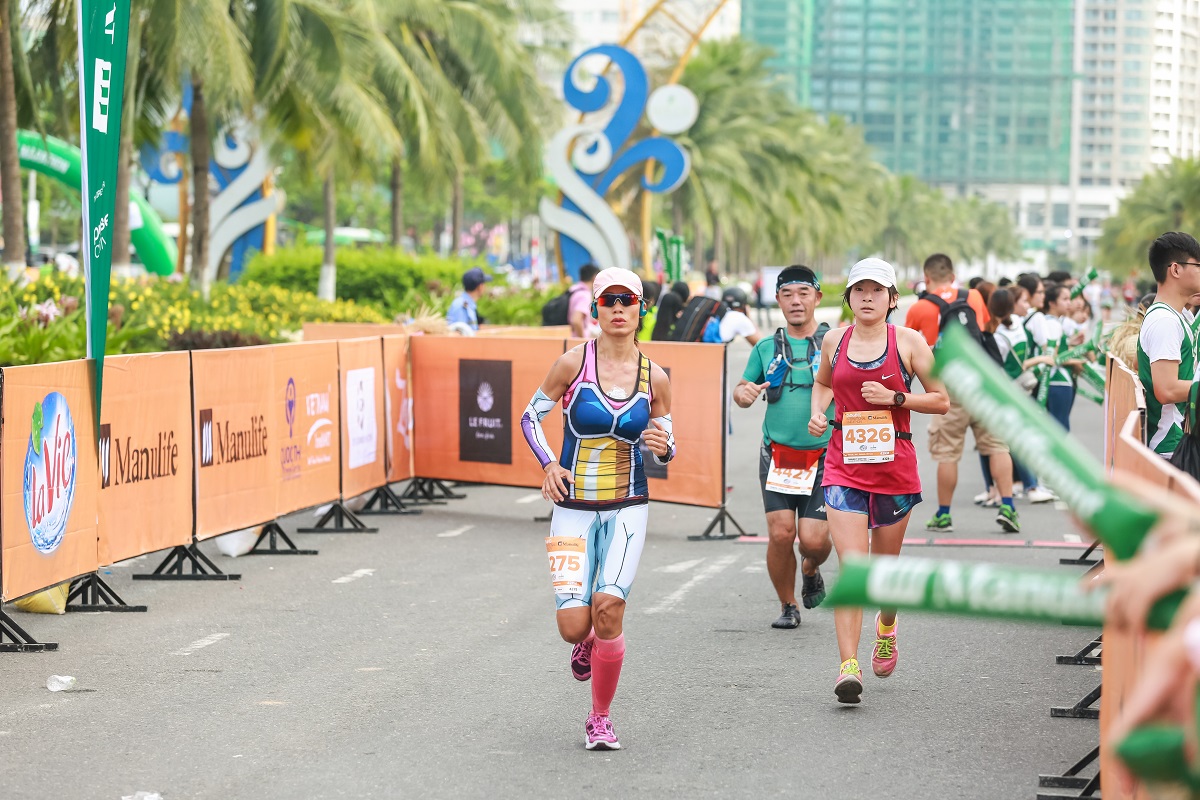 Running – not as ordinary as you might think
You would really need to catch up with global fitness and wellbeing trend if you thought running is too basic. Meanwhile, equality for age, gender and nationality have become the parameters when considering a city or country's inclusion and diversity. With theme 'Because I 💚 Danang', Manulife Danang International Marathon is no doubt the city major event you don't want to miss!
Rediscover your Danang on running trail
Have you ever thought about touring the city all the way from the beachline, to the famed bridges, over to Son Tra peninsula where the air is incredibly refreshing and then finish off at the world most stunning beaches – My Khe beach? Did you know Danang is among very few cities that is bestowed with a mesmerizing horizon view, which allures entrancedly with the city modern landscape and great mountains? You might have lived here all your life or long enough, yet discovering Danang on Manulife Danang International Marathon would be an extraordinary experience you have rarely had before and thus should not miss.
Manulife Danang International Marathon is also considered as one of 3 South East Asia's Best Trail, voted by Just Run Lah – Asia's leading Running and Fitness website.
A different taste of summer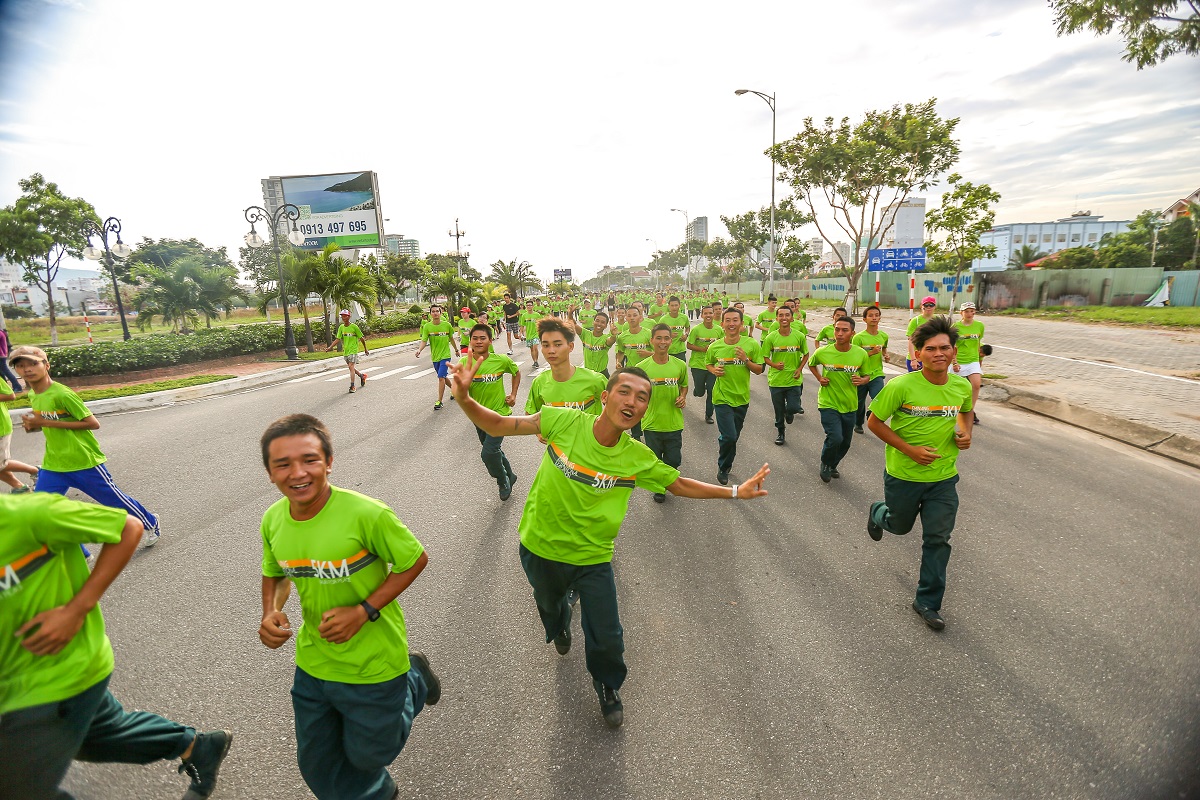 To university students and high schoolers, this international Marathon which falls in the end of the summer vacation, would be the perfect opportunity for a fun work-out to get back in good mind and shape – all poised for a new academic year.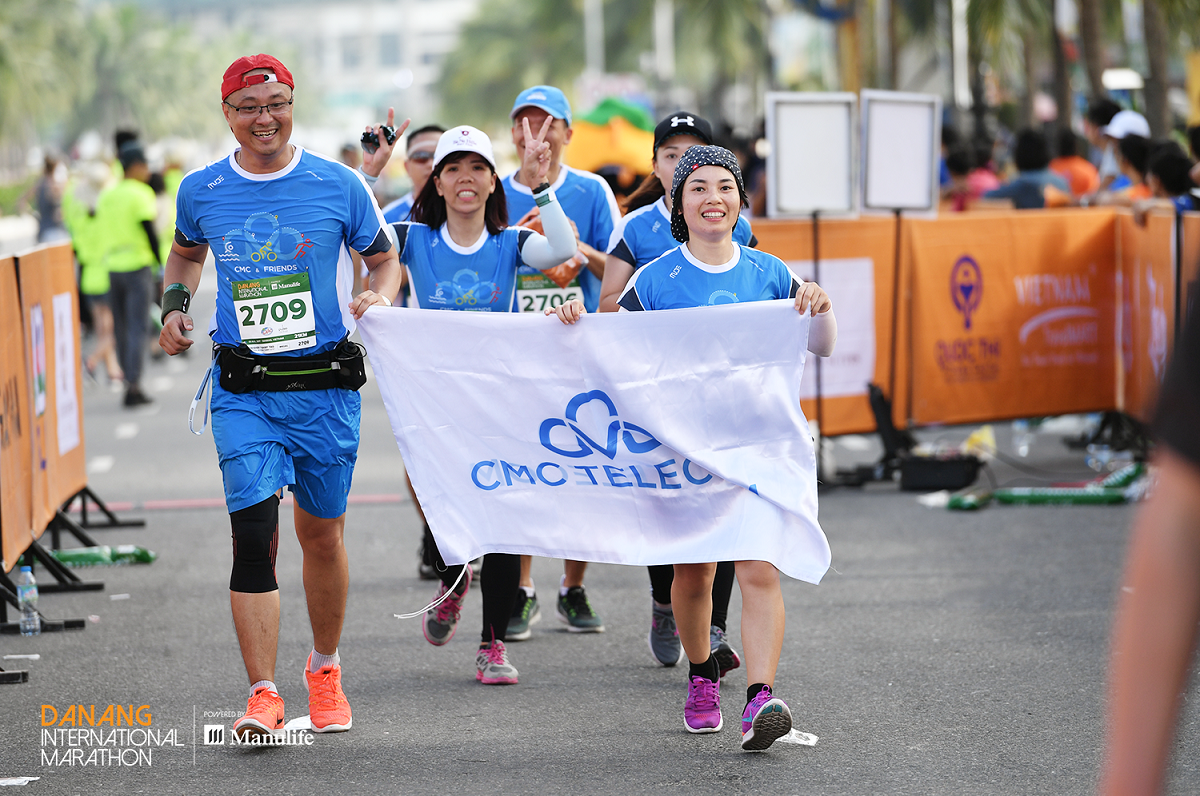 To office workers, this is a fantastic chance to get your colleagues and the whole team out of the walls, exercise on cardio and recharge on team spirit. Take on the challenge and plan your training for this unforgettable summer!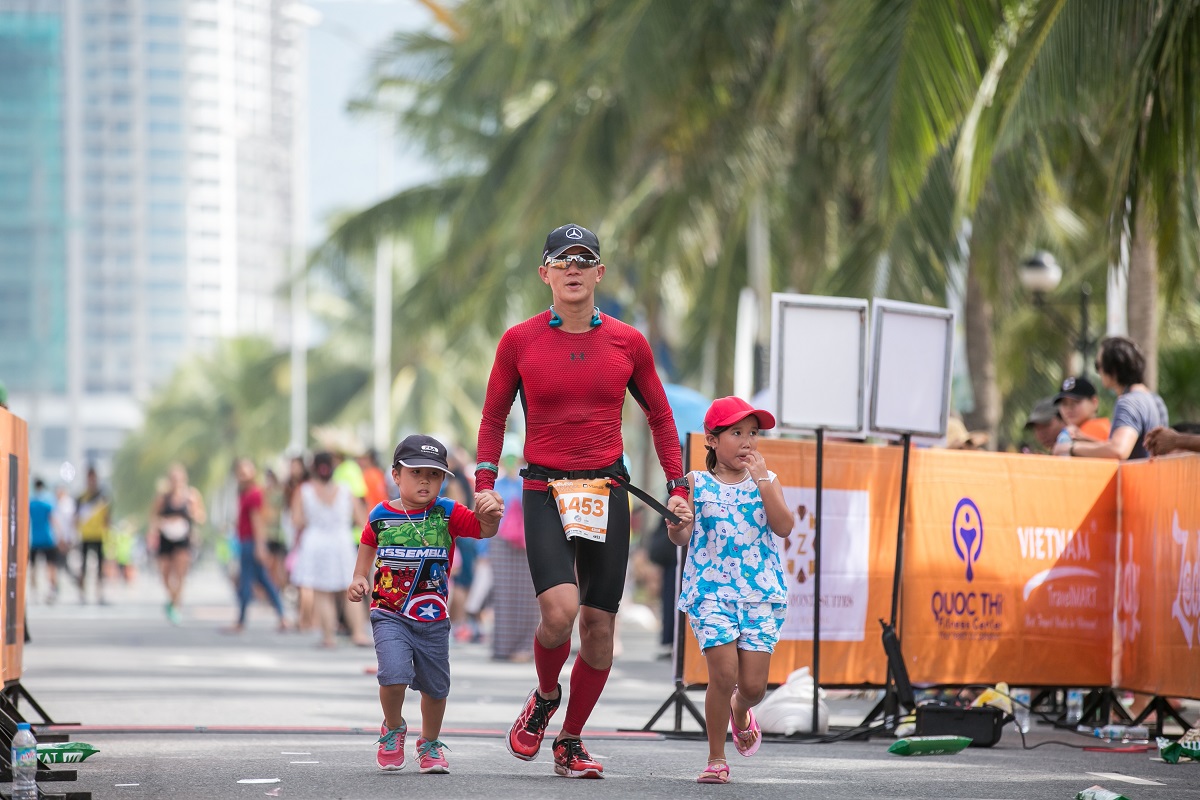 Establishing exercise routine undeniably brings multiple health benefits, which is why this is a good kick-off for your family to put on those trainers and start morning runs.
Did you know, Danang is the fantastic and amazingly safe city in Vietnam to be a runner? With such scenic routes and favorable weather, sign up for Manulife Danang International Marathon to achieve that goal today!
This international Marathon in Danang is held annually by Manulife with 4 distances for road race: 42km, 21km, 10km and 5km.
Beyond being just a Marathon, the event is also the chance for the city and its locals to join international movements, shaping its vibrant and civilized image to global friends.
The competition does not merely revolve around running. If burning energy and sweating on trails doesn't sound alluring to you, consider registering as volunteer member of organizing committee. Meeting fun folks and arranging the excitement is rewarding enough, to say the least.
Get your friends, co-workers and the whole family to join this awesome community sports event Manulife Danang International Marathon – an energizing dose to your everyday life!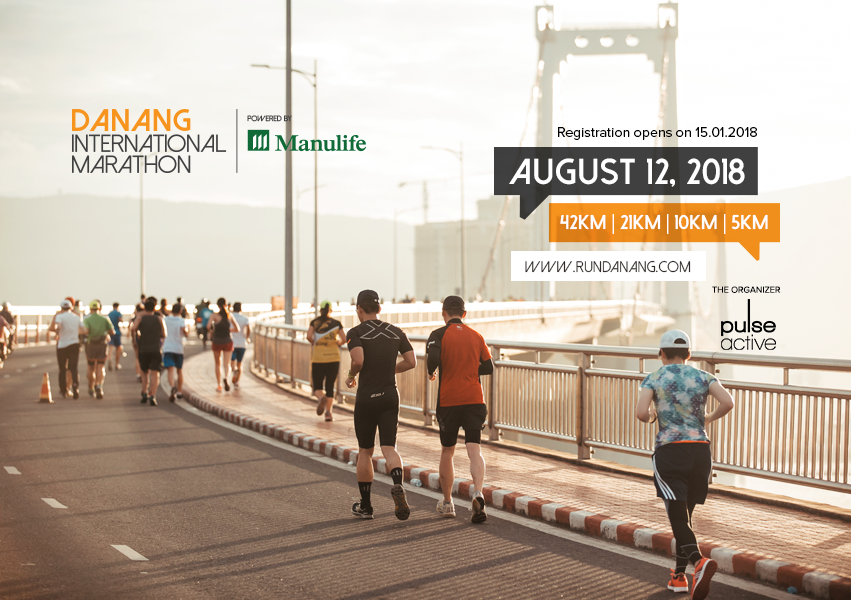 Sign-up is still open for regular entry fee until 27th July or as soon as capacity is filled.
Sign up here to receive exclusive discounts on website danangfantasticity.com
Danang International Marathon 2018 held by Danang city in collaboration with Pulse Active Co. returns this year with theme 'Because I 💚 Danang'. The message was coiled out of love and pride for the city, attempting to raise awareness of an active and healthy lifestyle, as well as to bring sports and wellbeing activities into local people's life.
Nhi Cao – 5 reasons you don't want to miss Manulife Danang International Marathon