BRG Open Golf Championship Danang 2022 will take place at BRG Danang Golf Resort from August 29th to September 2nd.
There will be a total of 144 golfers participating in Danang in the upcoming tournament, and many of them are the prominent faces on the Asian Development Tour (ADT) system at the moment. 5/5 golfers leading the the Order of Merit (money list) this season have confirmed their participation in the tournament: Chen Guxin (1), Chanat Sakulpolphaisan (2), Sarun Sirithon (3), Dodge Kemmer (4) and Shahriffuddin Ariffin (5).
Having to compete with strong opponents in the region, will the 22 Vietnamese golfers participating in the tournament have a chance to compete for the championship?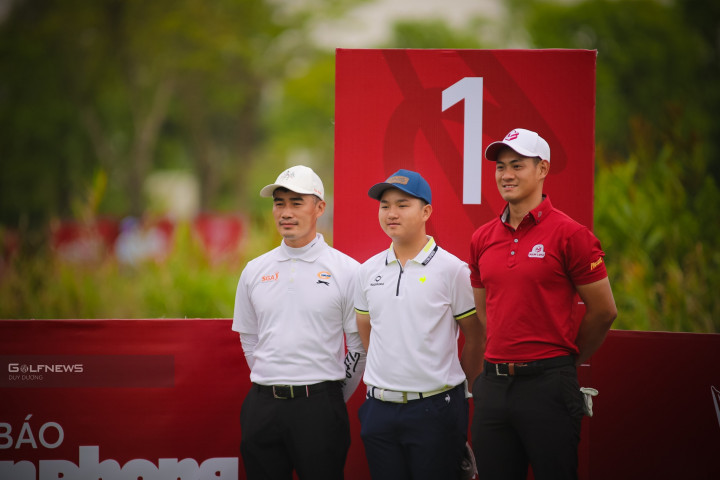 Doan Van Dinh, Nguyen Anh Minh, Truong Chi Quan – 3 of the representatives of Vietnam.
As a matter of fact, some of the top golfers in Vietnam like Nguyen Anh Minh or Truong Chi Quan have competed with Chinese golfer Guxin or Thailand golfer Sakulpolphaisan at several events in Thailand.
Chinese golfer Chen Guxin is currently leading the Order of Merit of ADT.
The first tournament the Singha all Thailand Premier Championship 2022 taking place at the end of June, where Nguyen Anh Minh was given a place by Thailand SEA Games golfer Ratchanon "TK" Chantananuwat. The Vietnamese golfer started well with 71 strokes after the round, but missed the cut due to poor performance in the second round with 79 strokes. Meanwhile, Guxin ranked T48 in the tournament with a result of 73-70-72-70, while Sakulpolphaisan performed best when he ranked in the T4 after hitting 67-68-68-69.
Last July, Truong Chi Quan also had the opportunity to rub shoulder with the two top ADT golfers mentioned above at the Singha Pattaya Open 2022. Guxin ranked T3 with 16 under par (68-63-66-67), Chi Quan ranked T24 with 10 under par (64-68-70-68), while Sakulpolphaisan ranked 48 with a 5 under par (70-67-70-68). In addition, Chi Quan also participated in Singha Championship 2022 at the end of July but missed the cut with a result of 71-74, while Sakulpolphaisan made it to T15 with 72-68-69-70.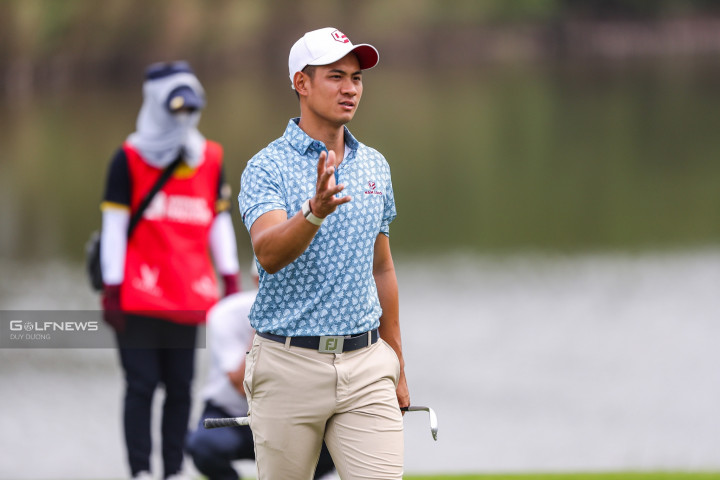 Truong Chi Quan is the leading golfer in the bonus ranking of the VGA Tour.
Based on the above results, Vietnamese golfers still have a long way to come in order to compete with other opponents, or could even miss the cut at the tournament. However, this doesn't mean that our golfers will not put their best foot forward and give a great performance. What Nguyen Anh Minh, Truong Chi Quan, or other Vietnamese golfers need is absolute stability during the 3 days of competition. If they are able to achieve that, plus a strong performance, it is not impossible to have the opportunity to reach to the top rank at the BRG Open Golf Championship Danang 2022 for 22 Vietnamese golfers, although for now our chances aren't looking great.
 golfnewsvn.com
Latest Posts