Update on the situation of prevention of Covid-19 epidemic in Da Nang city at 8:00 am on 23/03
From 8:00 PM on 22/3 to 8:00 PM on 23/3, in Da Nang city recorded 21 cases (20 Vietnamese, 01 Swiss) suspected COVID-19.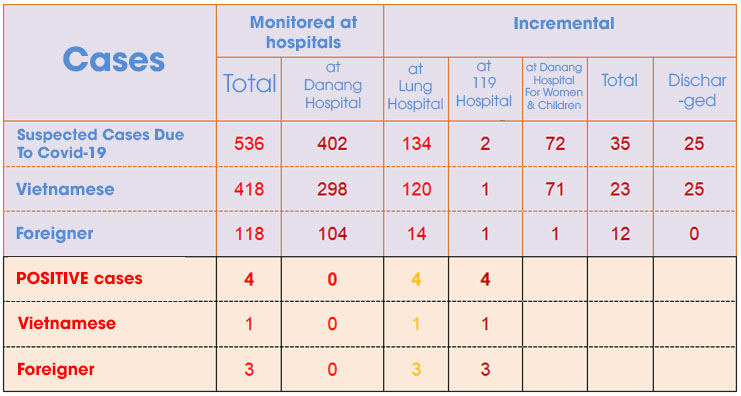 Update data of suspected cases, COVID-19 infection to 8am on 23/3
A total of 1,152 SOUND test samples, 04 DUO test samples with SARS-CoV-2.
Currently, the health of the cases is stable and is being closely monitored.
On March 21, the Center for Disease Control supervised 05 aircraft, 01 ship, and 155 people on entry. All medical reports.
According to https://soyte.danang.gov.vn/chi-tiet-tin-tuc?dinhdanh=56101&cat=0
Latest Posts