Update on the situation of prevention of Covid-19 epidemic in Da Nang city at 8:00 am on 01/04
From 13h30 on 31/3 to 08h00 on 01/4, in Da Nang city, there were 04 cases of Vietnamese people suspected of being infected with COVID-19.
Update data of suspected cases, COVID-19 infection to 8am on 01/4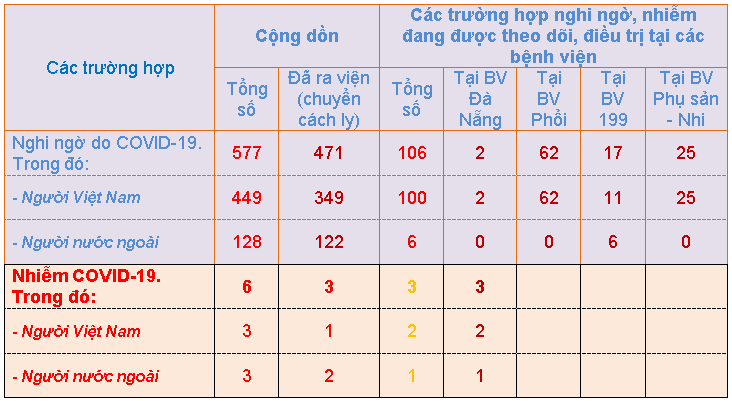 A total of 2,304 NEGATIVE tests for Covid-19. A total of 6 POSITIVE cases of SARS-CoV-2.
Currently, the health of the cases is stable and is being closely monitored.
On March 310, the Center for Disease Control supervised 01 ship, with 16 people on entry. All have medical reports.
Read more at: https://soyte.danang.gov.vn/chi-tiet-tin-tuc?dinhdanh=59001&cat=0
Latest Posts