Suspend all taxi services in Da Nang
Executing the Directive No. 16/CT-TTg dated March 31, 2020 by the Prime Minister regarding the implementation of precautions of COVID -19, of which there urged to suspend all public transports at localities. Accordingly, Department of Transport has issued Document 1334/SGTVT-QLVTPNL dated March 31, 2020 that proposed Da Nang People's Committee to postpone all taxi services starting from April 1, 2020 till further notice by Prime Minister.
There requested all taxi companies to generate plans to park and manage vehicles to ensure safety and regulations on fire and explosion prevention during the period of temporary suspension of operation.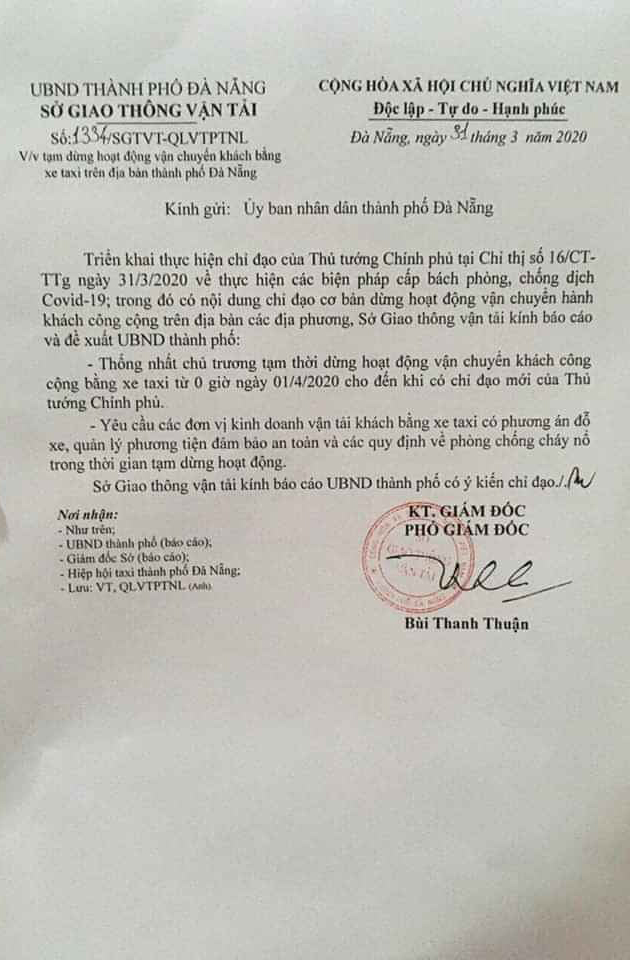 Ngân Hà
Latest Posts